(Coming Soon!): cBIM - Managing BIM Collaboration Format (BCF) issues for BIM models.
Asite is enhancing its Collaborative BIM (cBIM) solution to support the most recent Open BIM standard— Building Collaboration Format (BCF). The new model issue management solution will improve communication and increase collaboration beyond the traditional file-based BIM workflow, enabling better decision making.
---
Feature Overview
What is BIM Collaboration Format (BCF)?
BCF is simply a file that contains the comments created around IFC models. It allows different BIM applications to communicate model-based issues with each other by leveraging IFC models that have been previously shared among project collaborators. BCF is a buildingSMART International openBIM standard which, like IFC and the Data Dictionary (bSDD), is open for all to use.
How is it used?
Design phase
Document quality assurance / quality checking (QA/QC) issues
Identify design coordination (aka clash detection) issues
Annotate design options, object substitutions, and material selections
Procurement phase
Bid coordination items and clarifications
Provide cost and supplier information for objects, assemblies, and/or systems
Construction phase
Document quality assurance/quality checking (QA/QC) records of installations vs. project model
Track availability of items/materials and coordinate substitutions
Collect last-minute information for handover to owner/operator as part of the COBie deliverables
Operations phase
Add notations to handover models as changes are made to the facility and its many elements during occupation
Provide owners with notes on necessary upgrades
---
BCF Support in Asite
Support the creation of BCF Issues around IFC files.
Organize and manage BCF issues with statuses and priorities.
Support BCF export.
---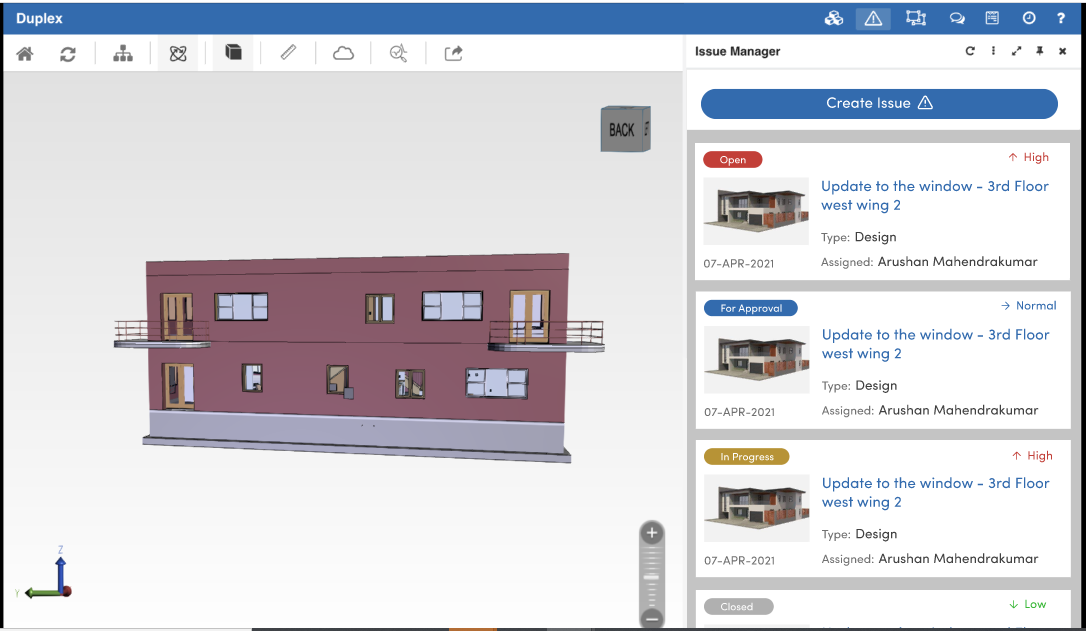 This announcement is for reference. Future releases may impact the information presented below. If you have any queries, questions please contact support@asite.com