Asite is sponsoring this year's Construction Technology Festival Online, helping to bring digital leaders together in a time where most people are working remotely.
Construction Technology Festival Online will be taking place on 21 October 2020 at 9AM GMT+4. This online festival brings together digital leaders to share technology use-cases and new construction methods that have designed, built and operated projects better.
The event has two conference 'tracks'. The first 'track' includes a range of diverse topics on the big issues being spoken about in the construction industry today, from data management and digital transformation, to strategy and ROI. The second 'track' is technology specific, including AI in construction and handover, laser scanning, offsite construction and BIM for operation and maintenance.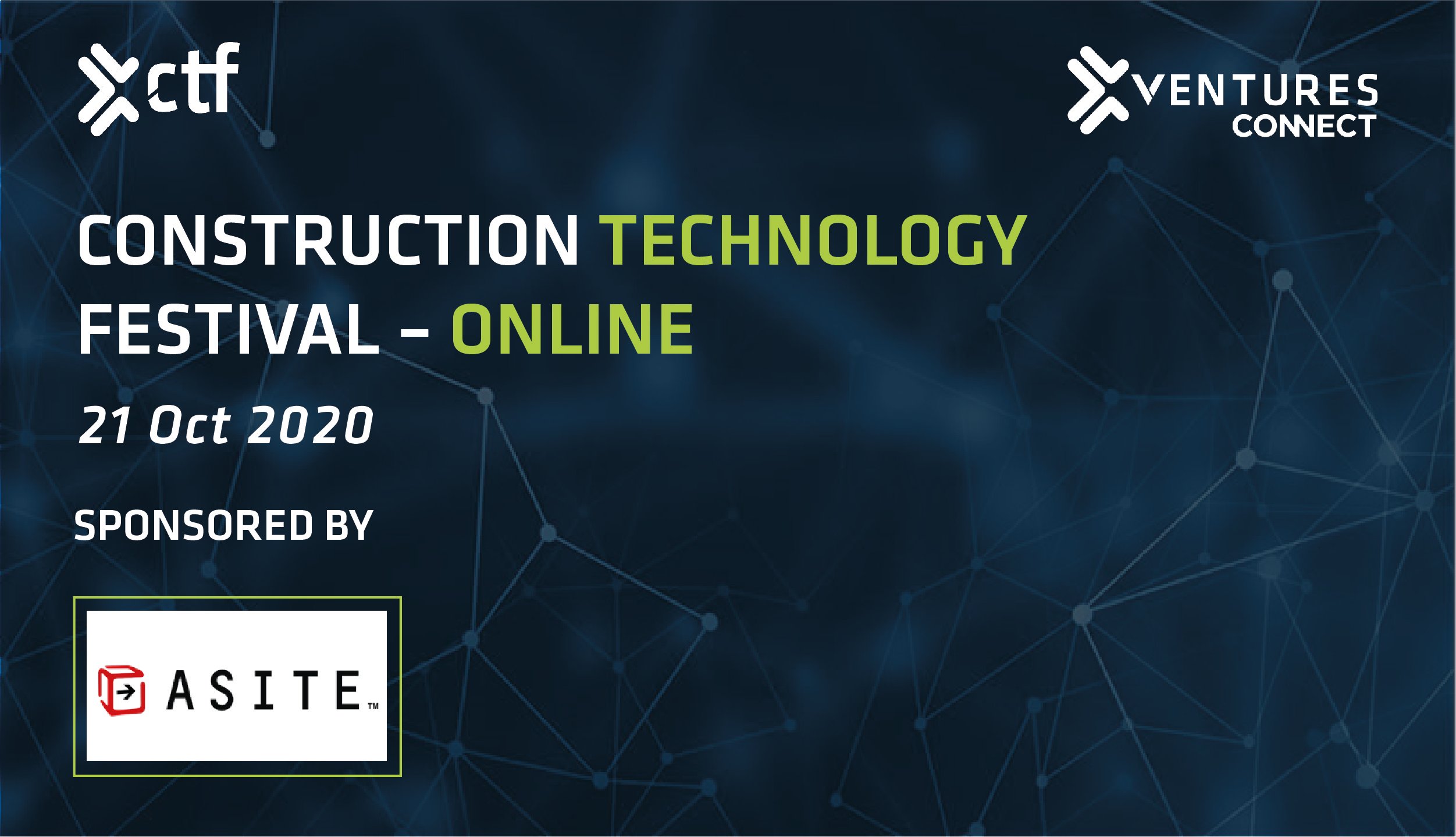 Asite CEO, Nathan Doughty, will be delivering a presentation on 'Engineering digital twins for vibrant societies' at 3:30PM UAE time.
Engineering Digital Twins for Vibrant Societies:
As fellow citizens we work best when we're connected and collaborating… And we need an open and shared built environment to do this effectively.
Construction is how society comes together, despite an ever-changing environment, and builds tomorrow's vibrant societies.
In this session, Nathan will explore the digital engineering technologies at the forefront of our industry – and why all the hype about emerging tech is so richly deserved.
A recording of Nathan's presentation will be available after the conference for those who are not able to attend in person.
To register for the Construction Technology Festival Online, click here.
Event attendees feature over 500+ industry delegates representing Chiefs, Directors, Heads of Digital, Project Delivery, Development, Design, Engineering, IT, Innovation and Construction.