Contract Management
View all your construction contracts from one central location to reduce risk to your construction projects. Gain more control with construction contract management software.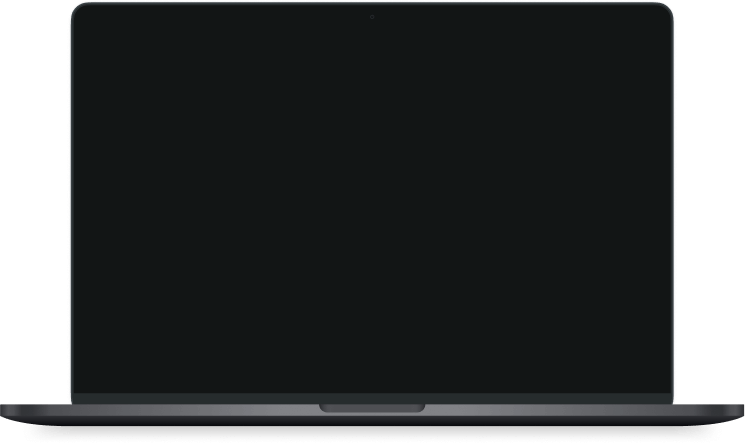 Flexible, scalable contract management
Reduce risk on any project with a secure, auditable notification system. You'll deliver projects on-time and on-budget by applying best practices and standards.
TRY US OUT
Reduce risk to your projects with better control of contracts.
Book your demo today.
Book a Demo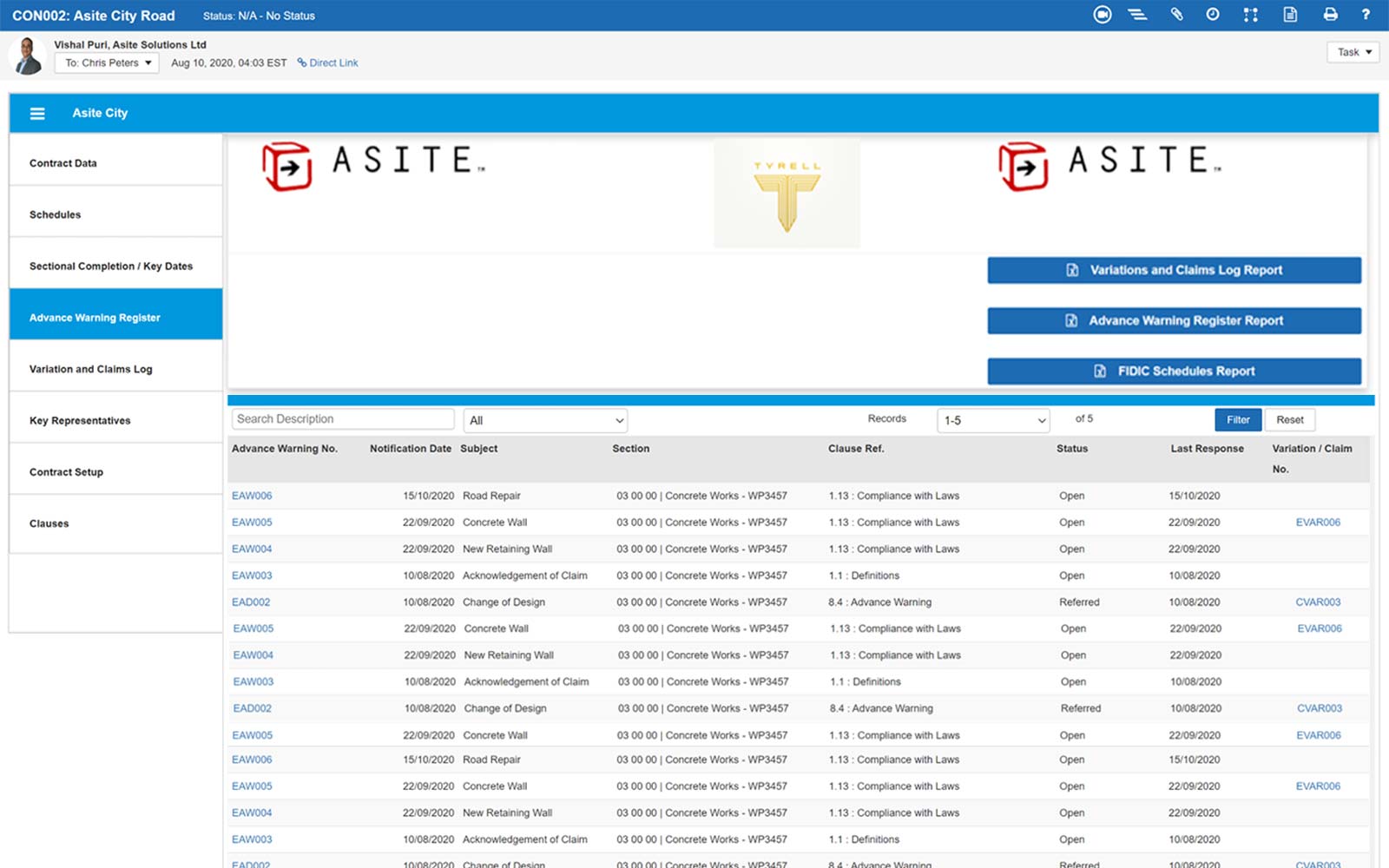 Reduce Risk During Project Delivery
Generate a real-time risk profile across all your construction projects. Categorize, score, and record risks in project risk registers with standard risk control methodologies. The commercial contract management software assigns risk controllers to manage risks and communicate how risks will be addressed. While the central control of contracts prevents the risk of missing contract changes stored on emails and documents.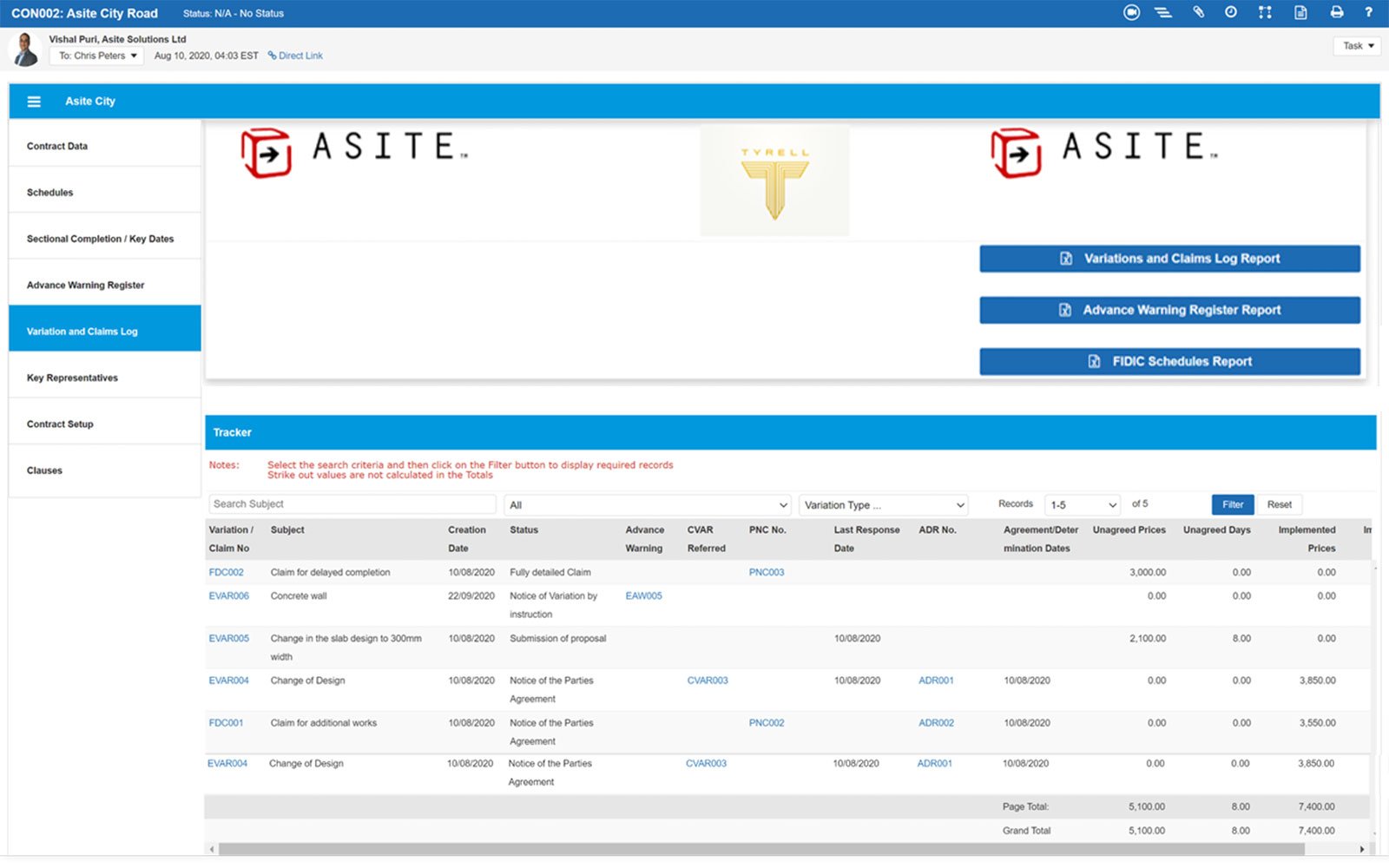 Improve Control of Project Contract Costs
Achieve complete financial management of project contracts. The contract management software allows you to model contractual relationships. Track the impact of changes on cost and schedule against the baselines in real-time. View changes with supplier invoices in the same tool to create a full picture of project financial forecasts.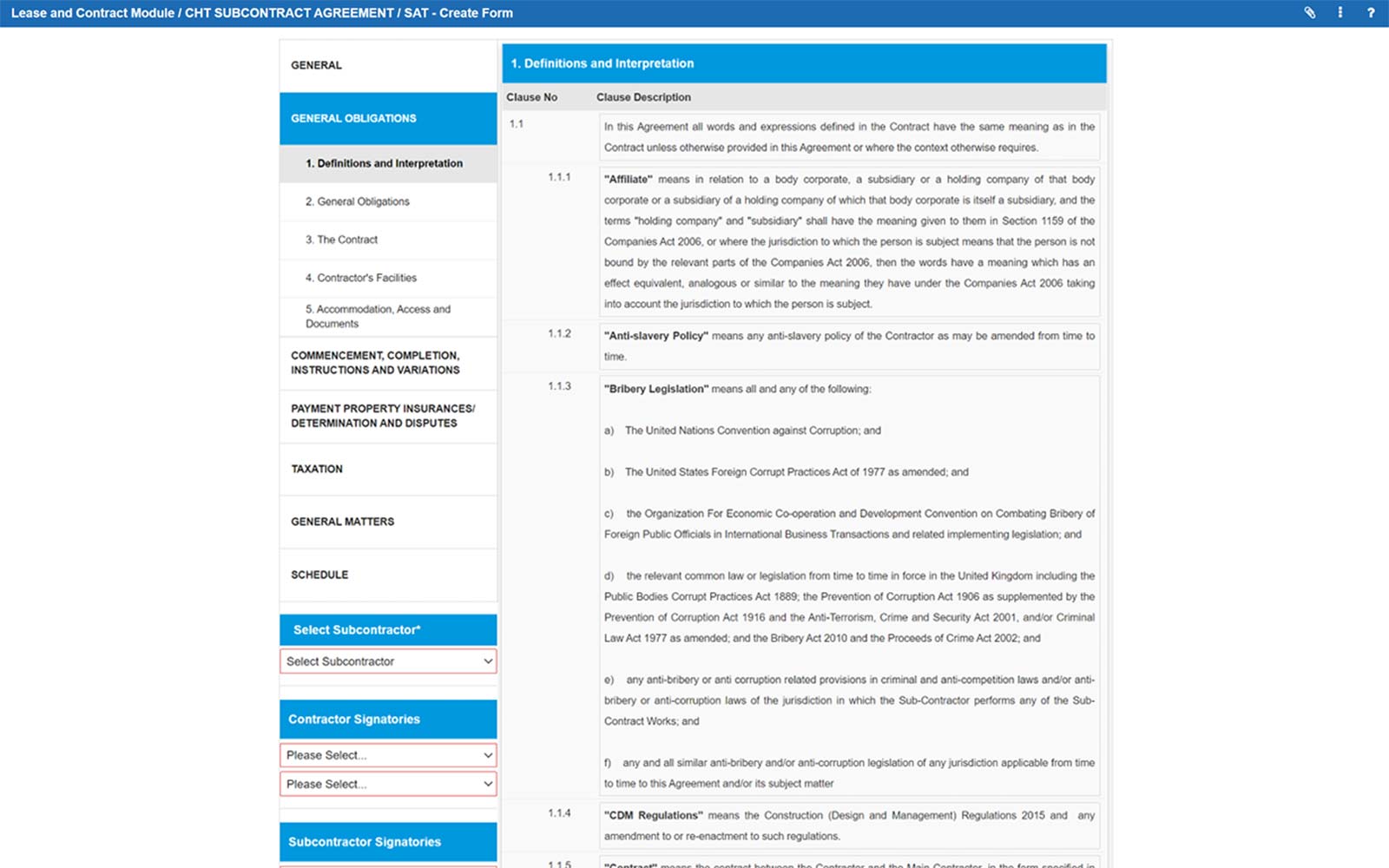 Create Custom Contracts with Ease
Create bespoke contracts with the custom contracts manager. Convert complex paper-based processes into secure web-based forms. Business workflows make this a simple activity. Change the look and feel of forms to meet your needs with Asite's Appbuilder. The drag and drop interface makes designing easy and allows the creation of tailored forms for custom contractual clauses.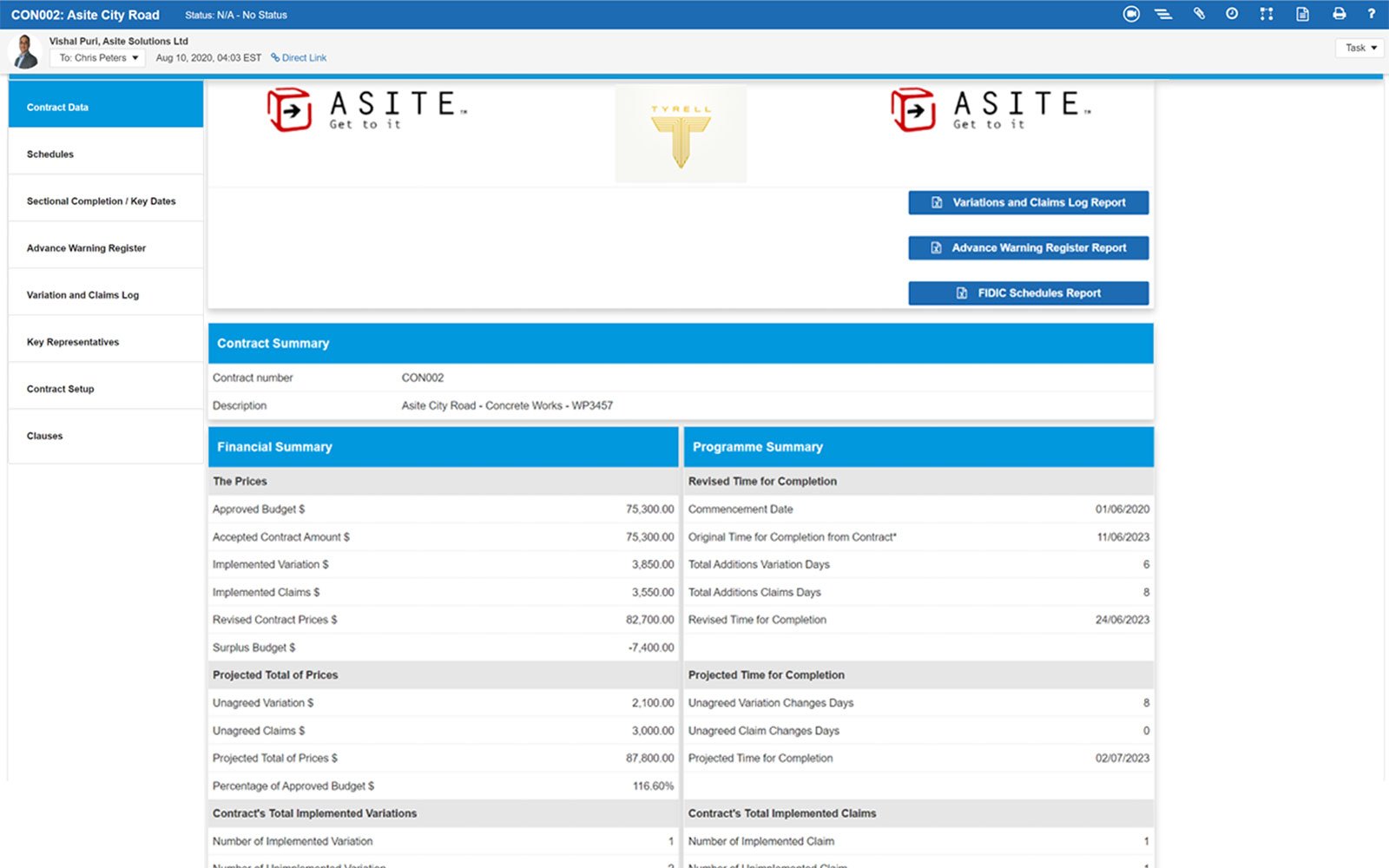 Enhance Project Contract Management with Cloud-Based Software
Access contract management information from anywhere at any time. Manage budgets, commitments, notifications, and changes with a single view of project contracts. The cloud-based software prevents the loss of critical information in emails. Keep track of key commercial documents by attaching them to contracts.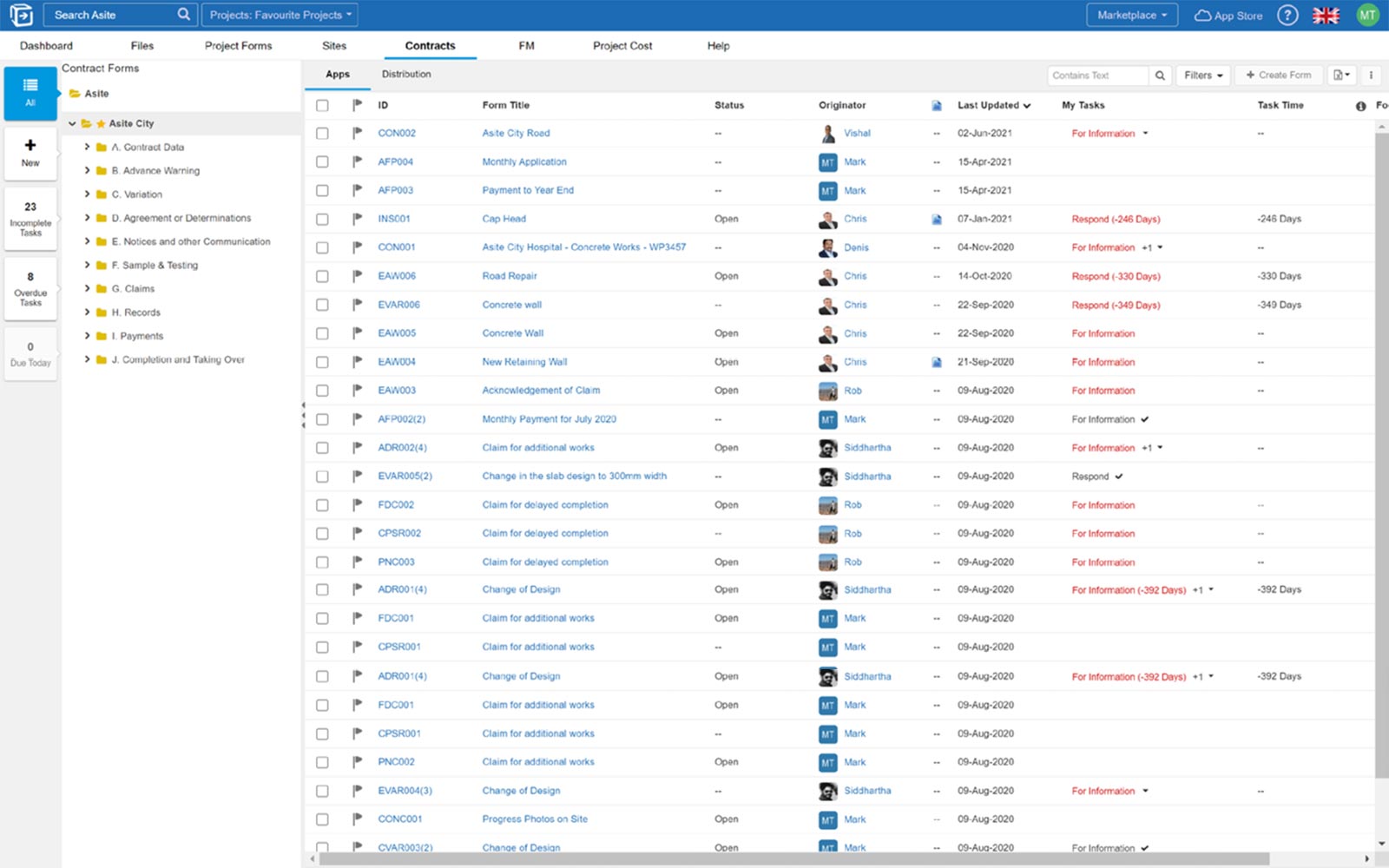 Protect Communications with a Secure Notifications System
Monitor contract notifications to suppliers and contractors from a single system. Contract Management provides a centralized auditable view of notifications across all contracts and avoids using emails. As contract notifications are sent and tracked from one system, contract due dates are checked to keep progress on schedule. Project team members are also working from the same information.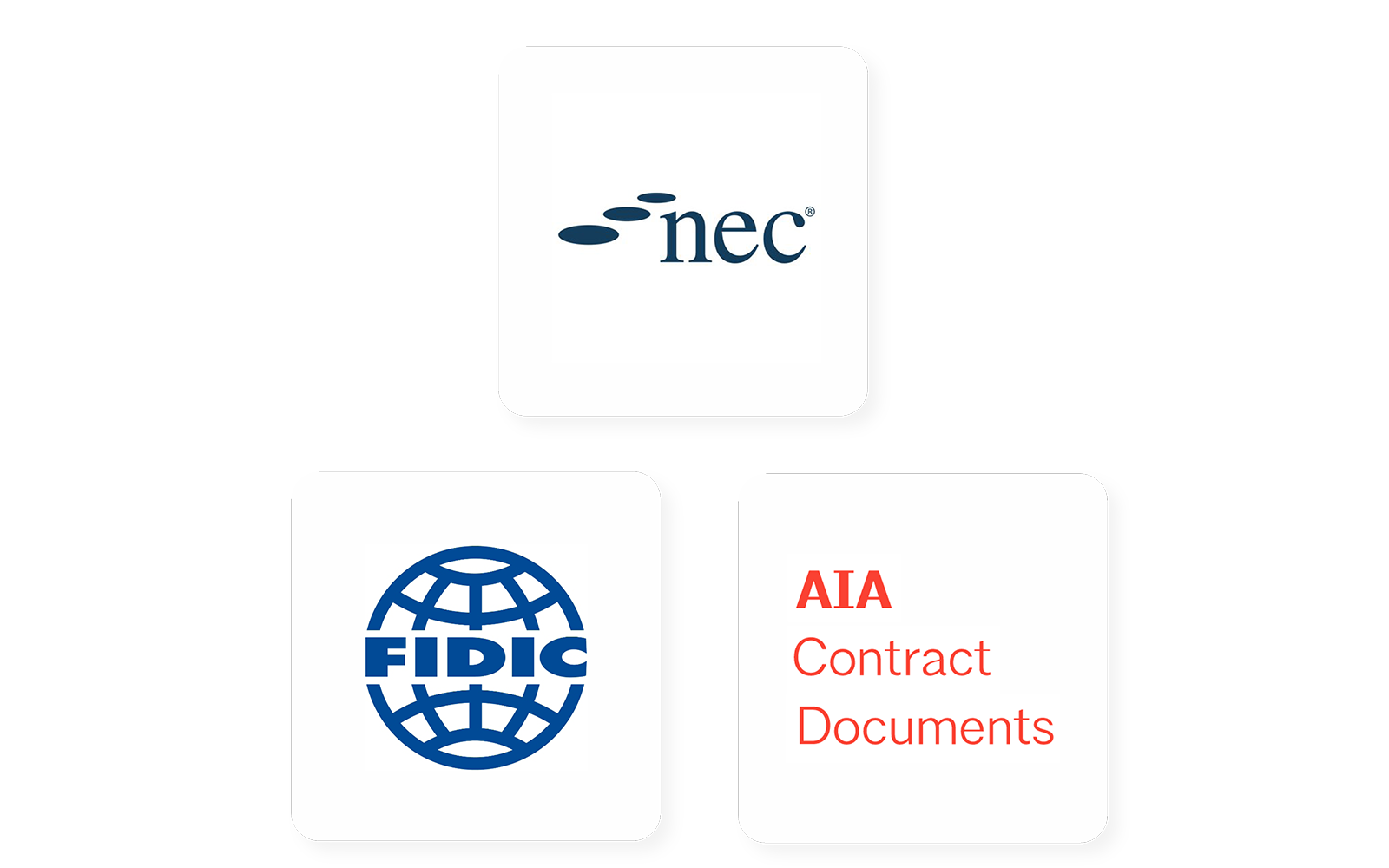 Increase Efficiency with Ready-to-Go Contract Types
Prepare for construction projects with a range of standard contracts. These include:
International Federation of Consulting Engineers (FIDIC)
New Engineering Construction (NEC), including Engineering and Construction Contract (ECC), NEC3, and NEC4
Joint Contracts Tribunal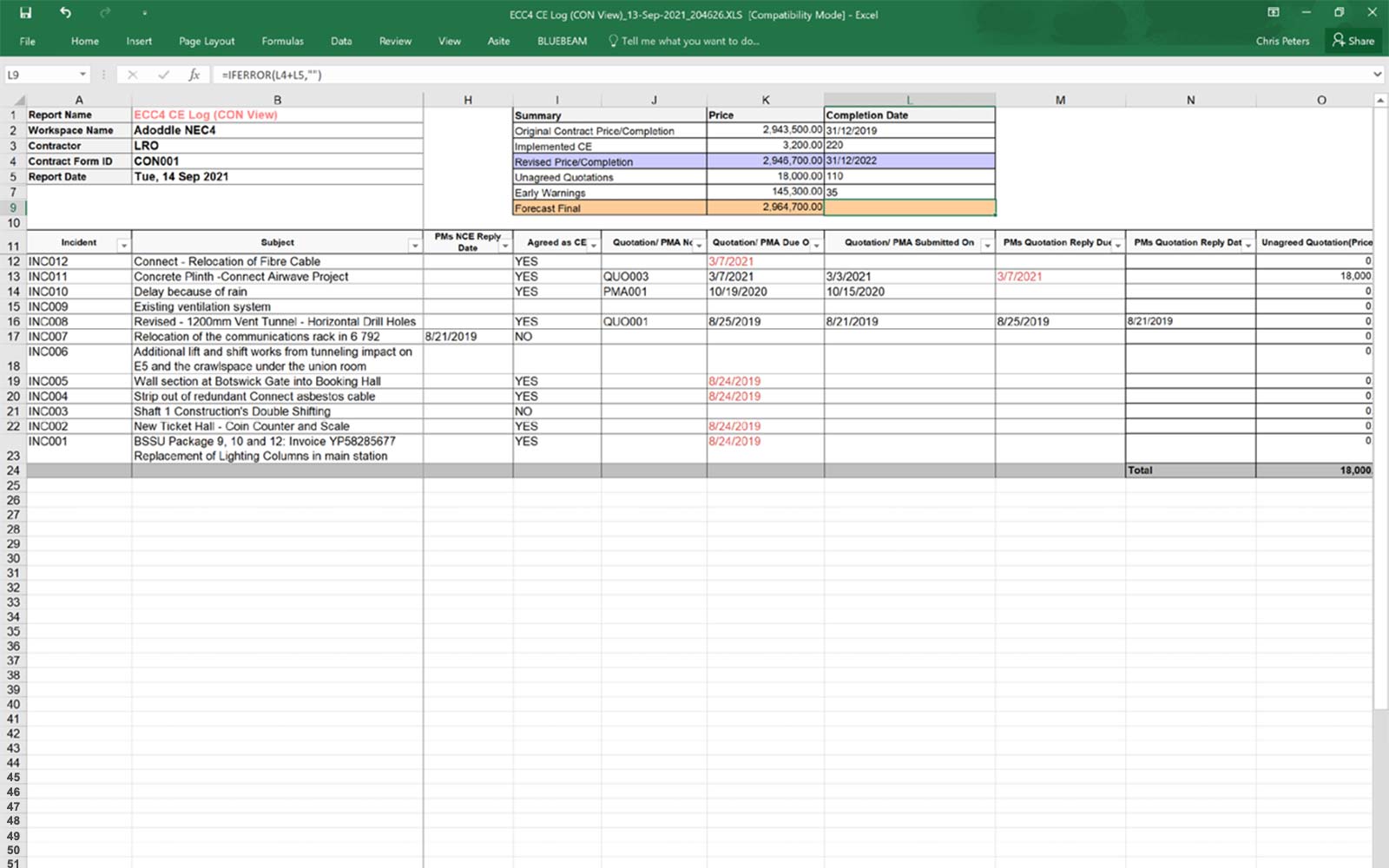 Bring Clarity to Contract Management Reporting
Improve visibility of project contracts through information-rich reports. An extensive library of pre-built reports can be run at any time. Your contract management team can also build custom reports to add extra detail to the status of specific contracts and projects. Tailored dashboards based on project data give team members a timely view of contract status.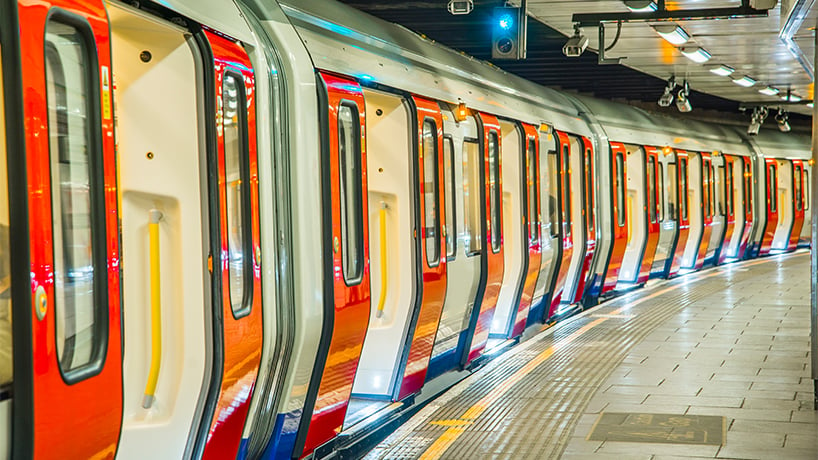 Case Study
Transport for London and Greater London Authority
Asite announces five-year agreement with Transport for London and Greater London Authority for the use of its Contract Administration Management System.
Read the case study
Case Study
Whitbread Expansion
Whitbread is the owner of one of the UK's biggest hotel chain, Premier Inn, as well as restaurant brands Beefeater, Brewers, Fayre, Table Table and Bar + Block.
Read the case study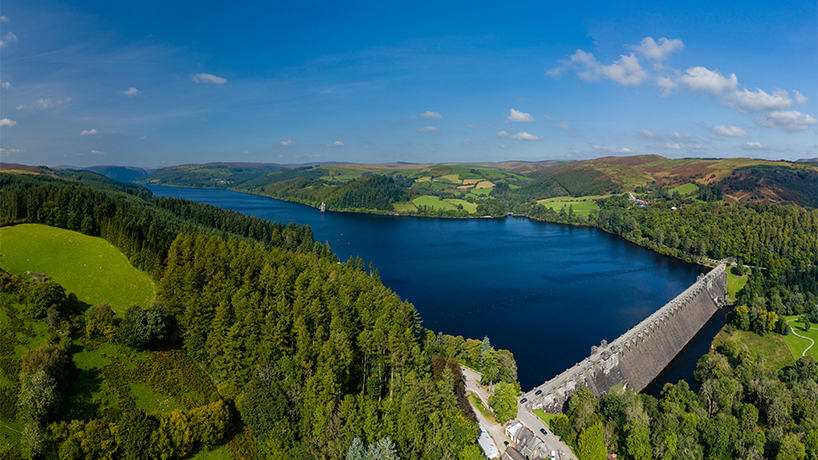 Case Study
Protecting the Environment
Natural Resources Wales (NRW) is the largest Welsh Government sponsored body. It is an independent environmental regulator and manages the natural resources of Wales alongside other former functions of the Welsh Government.
Read the case study
For an industry where the successful delivery of a project is dependent on the seamless interplay of multiple stakeholders across sectors, genuine and sustained collaboration seems to elude the AEC...
Throughout our BIM Booster Guide, we have provided our recommendations for evaluating the core components of your BIM kit, focusing on the long-term continuity and interoperability of these tools to...