Adoddle Field for Site
Simplify construction project management for the field through a single app. Integrate project documents, drawings, and plans with punch lists for snags and tasks.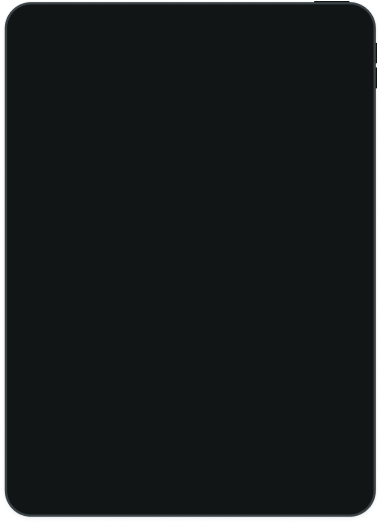 Connect the office to the site
Whether online or offline, you'll easily manage and track the completion of forms. Simply extract the most accurate, up-to-date information--either on the project or portfolio level.

Feature
Quality & Close Out
Improve health and safety management through the on-site project management app. Prepare for inspections by checking off tasks and actions. Add photos and comments to your snags and defects to improve the quality of work. Regardless of location, the app helps you record and track critical site tasks.

Fix development snags and defects faster to hit your completion deadline. Track project status from your mobile field app and record outstanding work with precision. Help contractors and architects to work together from different locations. View the latest project documents and drawings on-site while team members make updates from the office

Easily capture inspection reports, prohibition, and improvement notices, checklists, and internal communications. Define bespoke workflows to automate the inspection process. Get notified when new defects are raised or existing inspections are failed or completed, keeping your whole team up to date with the progress on-site.
TRY US OUT
Deliver your capital projects with the help of an integrated field app.
Book your demo today.
Book a Demo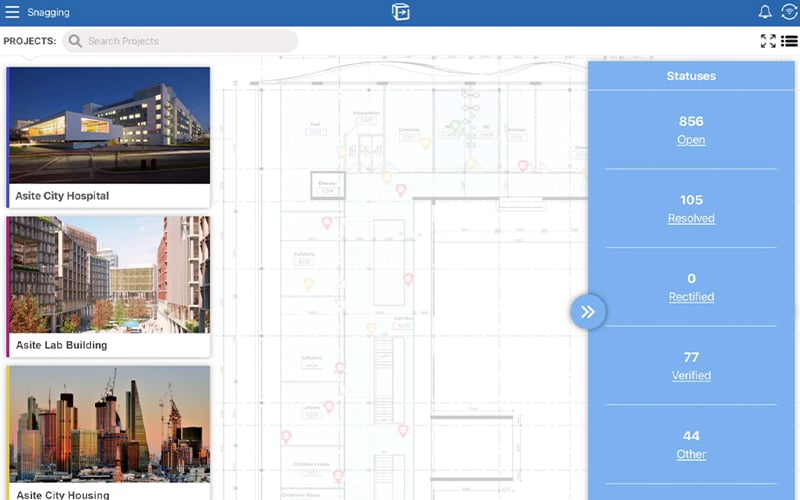 Simplify Project Management On-Site
Make it easier for project managers to identify and resolve problems with project information stored in one place. Dashboards show site progress through a real-time view of overdue, upcoming, and completed tasks. This allows easy tracking of milestones and issues. While stakeholders are kept informed about project progress through instant notifications.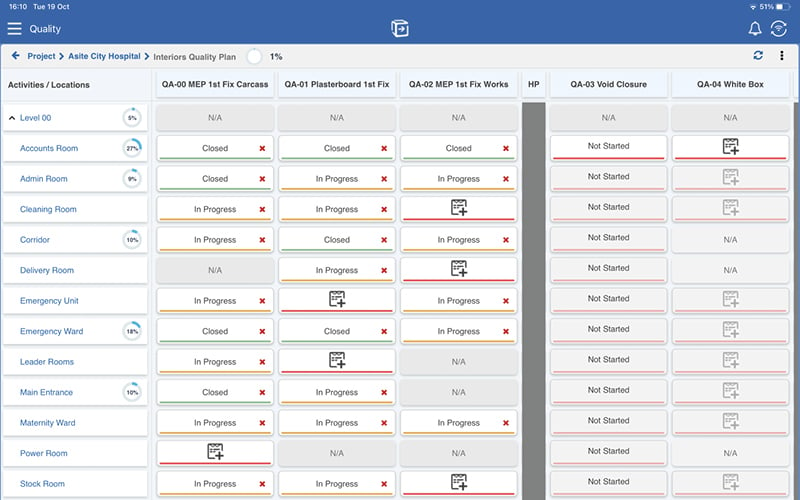 Pass Quality Inspections with a Field App
Be ready for quality inspections with bespoke workflows to track the completion of tasks and defects. Respond faster to new defects through automatic notifications. The construction defect management software tracks whether existing inspections are failed or completed. It also supports on-the-spot site inspections.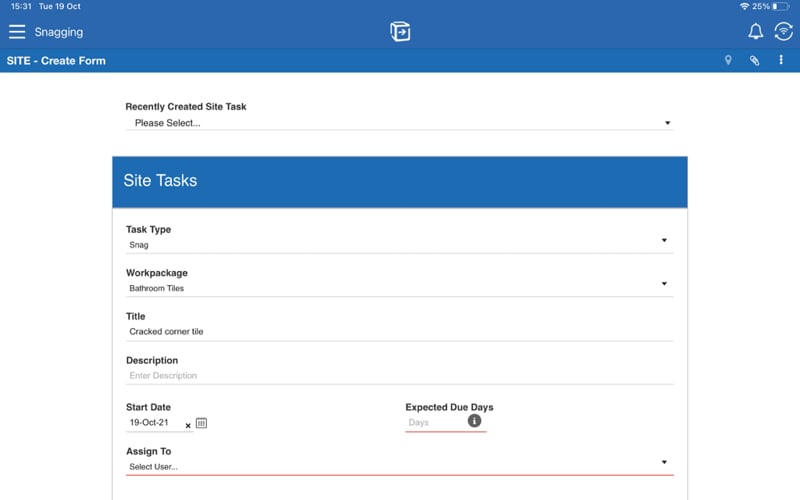 Improve Defect Quality with Integrated Site Tasks App
Locate snags and defects with pinpoint accuracy. Users mark the exact location via intelligent drawings, plans, or elevations. Avoid delays in correcting snags because of missing information. It's easy to add photos, videos, and sound clips or markup photos for more details when punch lists / snags / defects are created by on-site teams.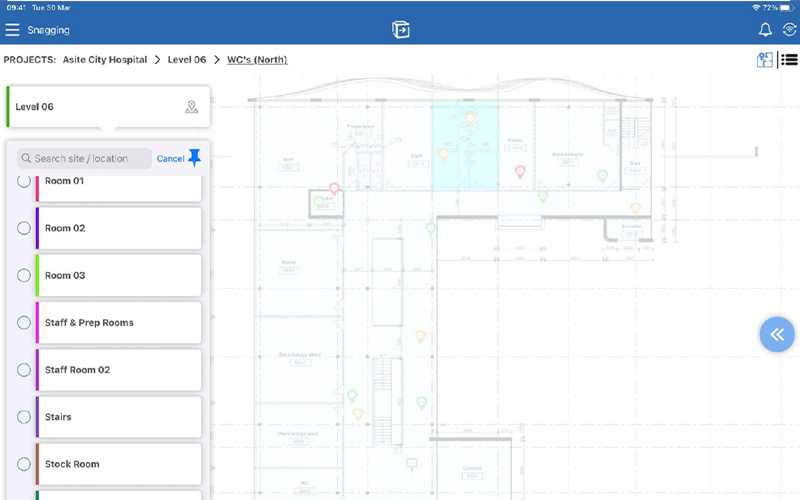 Increase Efficiency with Offline Working
Equip your project teams to work more efficiently with an easy-to-use field app. When you're on the move and without internet connection, the app enables you to manage your site tasks by allowing floor plans to be synced and pinned to devices. With only a single sign-in, staff can access Adoddle Field for Site, the Common Data Environment, and other Asite solutions.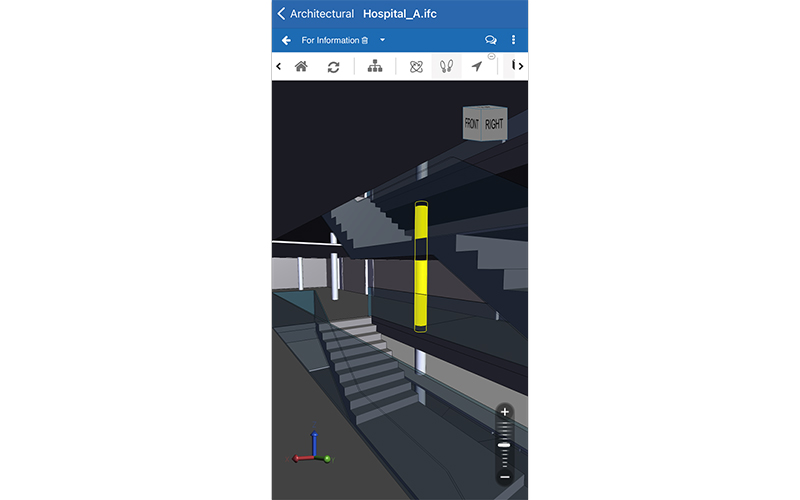 Improve Collaboration with Mobile BIM
Enable teams to work together with Common Data Environment integration. Project teams can view all your 2D and 3D files on the app regardless of their location. Comment and collaborate on files without converting to PDF. Mark up and red line project documents and drawings without the need for extra applications on your device.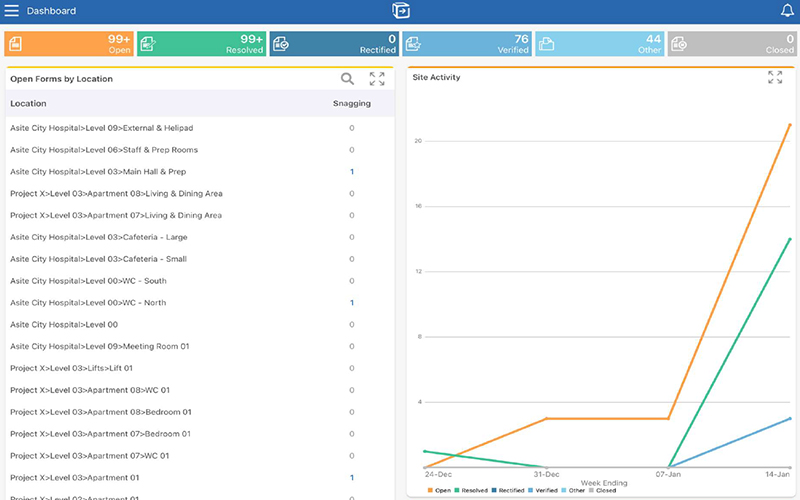 Make Better Decisions with Timely On-Site Data
Analyze on-site performance and make decisions with timely data. Access the site tasks to check progress and compare work across different sites, suppliers, or projects. As the app integrates with the Common Data Environment your whole team is kept up-to-date with the progress on-site.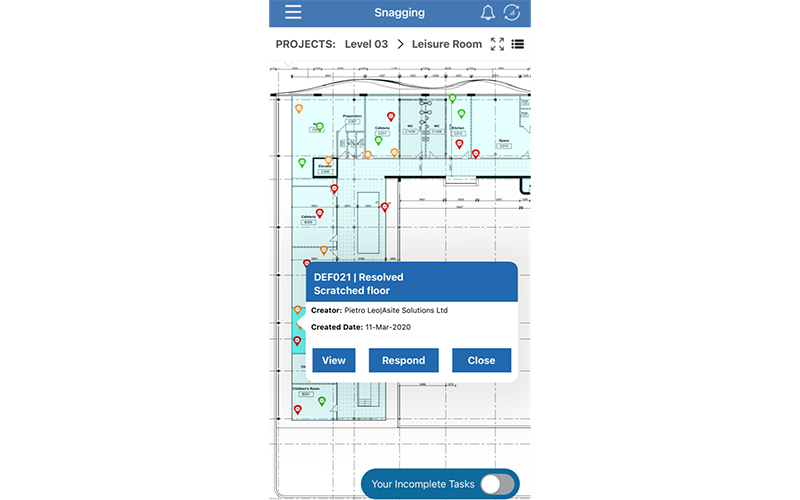 Manage Site Tasks and Schedules On-Site
Manage all site tasks and schedules from one place. This allows construction managers to track the site schedule and view specific tasks, such as when the concrete will be poured. It also ensures compliance with health and safety rules through checklists and issue tracking. On-site teams record and manage the schedule and standards for any project through the app. Inspection reports, prohibition, improvement notices, checklists, and internal communications can be added to general site progress tracking.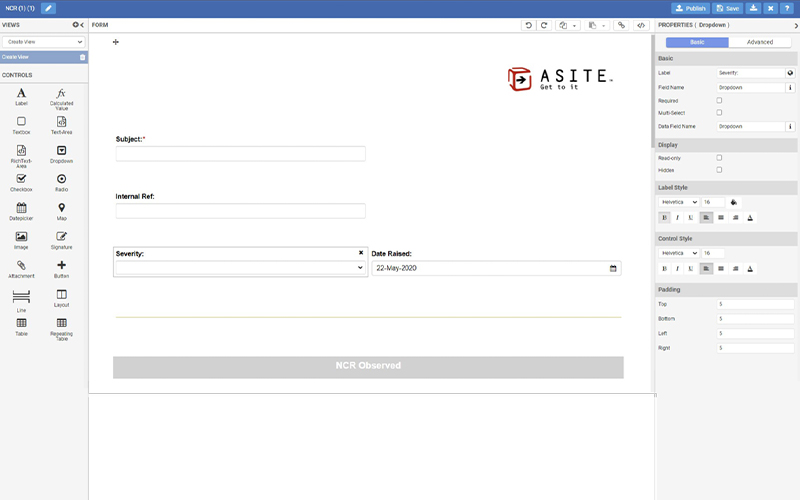 Remove Paper-based Processes with Custom Form Building
Bring control and visibility to all projects by building your own applications. AppBuilder allows you to convert complex manual processes into secure web-based forms. Forms are routed to the right people and easily tracked to establish progress. Users can be self-sufficient and build their own bespoke forms through a simple drag and drop interface. AppBuilder also increases the efficiency of day-to-day tasks by connecting with other data and services, including support for eSignatures to complete approvals and authorizations.
Case Study
Expansion of London City Airport
London City Airport (LCY) is an international airport located in the London Borough of Newham.
Read the case study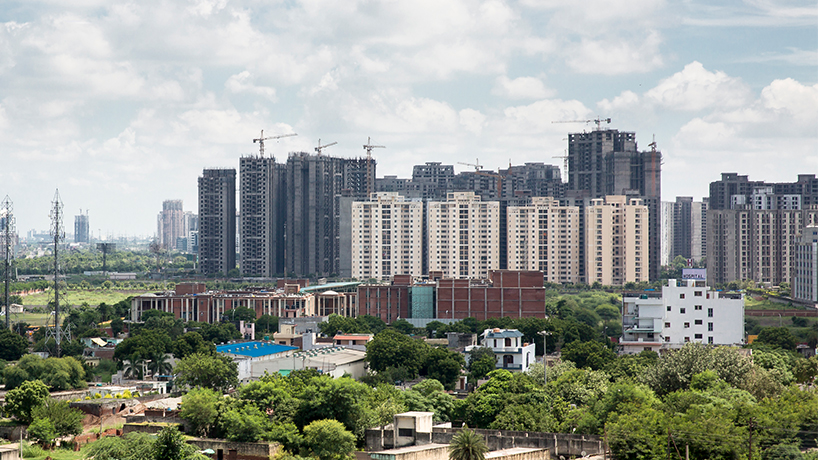 Case Study
Wave City, Wave City Centre and Wave Estate
Wave Infratech is a real estate arm of the diversified business conglomerate Wave Group.
Read the case study
The increased pressure on the construction industry to operate more sustainably is unsurprising with the knowledge that it consumes more raw materials than any other economic activity. Ultimately,...
Don't get caught shortwhen the U.S. infrastructure bill makes it harder to recruit and retain workers.