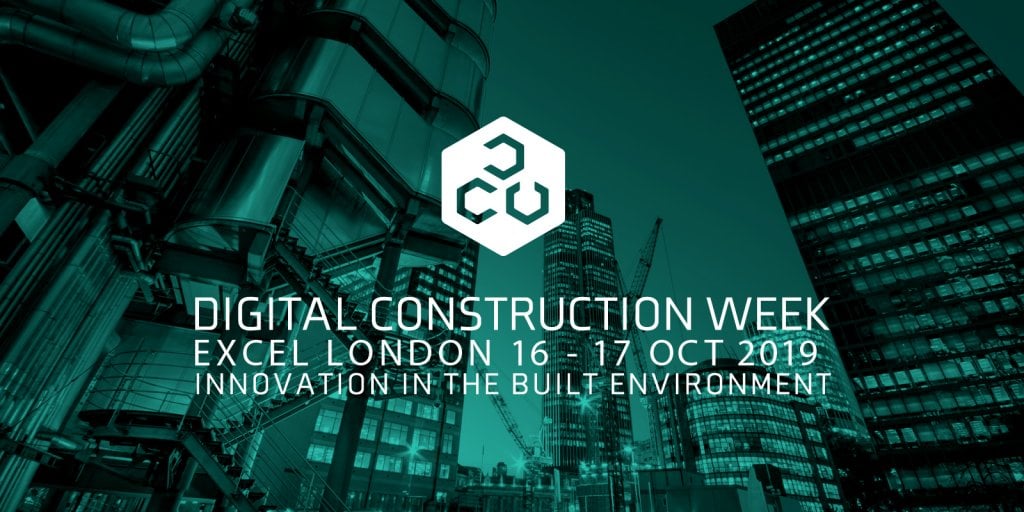 Digital construction Week is the leading UK event dedicated to digital construction, engineering, design, innovation, manufacturing, and operation. Held at London's ExCeL, returning for 16-17 October, 2019.
We believe that the tools and processes now available to you, have the power to change the future of the built environment and the world we live in like never before. Our aim is to help you explore their potential and help you understand how best to adopt and implement them. Helping reduce costs and carbon emissions, improve profitability and efficiency, and create a smarter more diverse industry.
The event series features a two-day exhibition with interactive, hands-on demonstrations. Free to attend seminars, workshops, and classes. Networking events and a full two days thought leadership conference programme.
Meet the ATeam at Digital Construction Week 2019. We are going to be exhibiting and presenting all things Adoddle for you to get familiar with our platform. Come say hi and engage with us to learn more about digital construction, engineering and how Adoodle can enable project collaboration with contracts and project teams on the move or anywhere on a job site.
About Adoddle
The Adoddle platform is used worldwide by leading property owners & AEC firms to manage their largest capital projects. Adoddle helps people manage their projects and supply chains collaboratively, accessing the information they need, when and where they need it. It enables AECO companies to track capital projects and asset operations.
About Asite
Asite's cloud technology gives everyone access to key information regardless of location or device. It enables increased collaboration, resulting in fewer mistakes, delivering huge time and cost savings. Asite's platform allows firms to store and manage all project data in one central and secure repository. It is a bespoke platform which allows the clients to fully configure the structure of their content with highly controlled access and rich workflows.
Asite was founded in 2001 and is headquartered in London, with American operations based in NYC, and regional offices in Australia, India and South Africa.