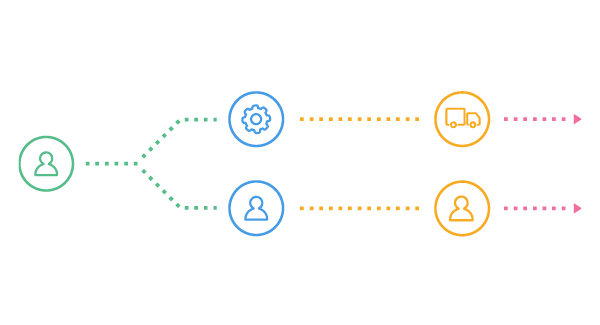 At Asite we're so used to all that Adoddle has to offer, we sometimes take it for granted! So, we thought that it was about time we spotlighted some of the platform's most exciting features.
First up is our Visual Workflow functionality.
---
What Is a Visual Workflow?
In a nutshell, a visual workflow is a way of displaying processes. It allows you to see all of the steps involved and shows how they are interconnected — think of it as a 'flowchart plus'.
Specifically designed to harness AEC technology, Adoddle allows users to build automated visual workflows customizable to client needs.
Users can:
Customize organizational processes to facilitate standardization
View file workflow progress
Colour-code document statuses
Set workflow security by role
Automate document review reminders
Set workflow timescales in line with processes
Schedule automatic workflow status reports
Enjoy flexible validations
This last point probably deserves a bit more attention. 'Flexible validations' means that there is unlimited scope across the Adoddle platform for customization. In short, you can develop a completely bespoke system to suit your preferences.
Let's use standardized file revision names as an example. Say you upload a floor plan as version number two, and someone then tries to save the next version as number five, the system will immediately notify them that they can't use this filename in line with the validation you have set.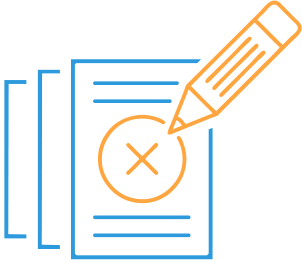 The Advantages of Visual Workflows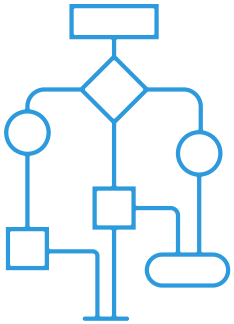 Visual Workflows deliver a range of benefits to any project. The automation of IT and business processes with full audit control make it easy to assign and track actions maintaining full progress visibility.
Additionally, the platform automatically applies the best practice in version control and document and records management.
And, as mentioned, the system is tailored to you. It can replicate anything and the easy customization process ensures that your Visual Workflow is both efficient and intuitive.
Visual Workflows as a Collaboration Tool
Visual Workflows help everyone see how a project fits together and their role within it. Each individual can now understand their objectives within the context of the bigger picture, which can do wonders for efficiency and productivity. In this sense, visual workflows also serve as a motivational tool. They bring together everyone from general contractors and architects to digital engineering specialists to achieve the right outcomes.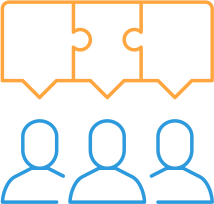 Visual Workflow Uses
Visual Workflows can be used anywhere — from small-scale relatively straightforward projects to ambitious constructions. With Adoddle, creating visual workflows has never been easier. Users can automate the flow of project information and deliver a cloud-collaboration experience like never before, allowing project teams to focus on business-critical functions in a controlled and secure environment
How to Create a Visual Workflow
Start benefiting from Visual Workflows with the Asite Platform. Sign up for a free account or contact our team for further details.
Asite Insights in your inbox.
Sign up for product news and our latest insights published monthly. It's a newsletter so hot, even global warming can't keep up.