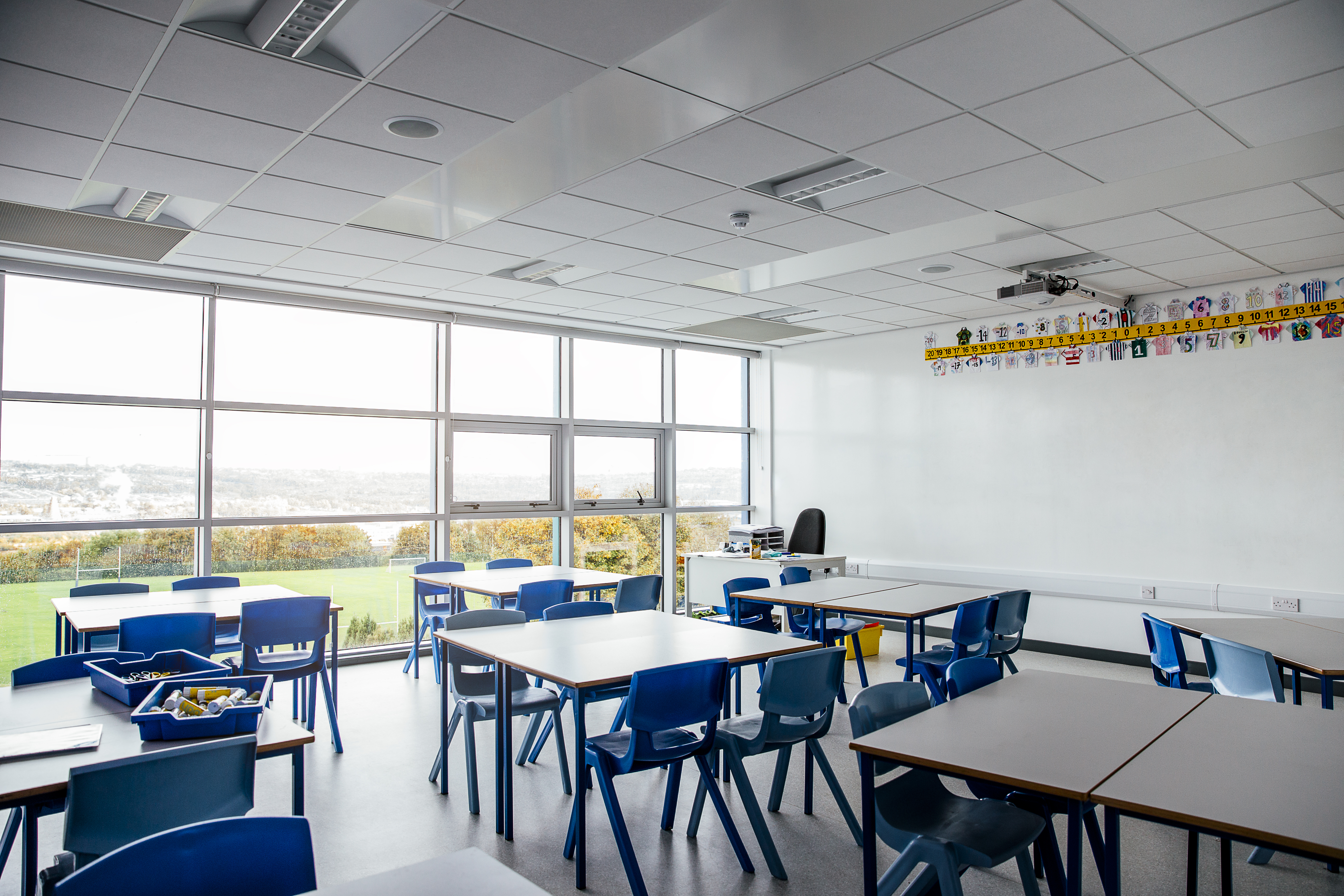 Sunderland City Council awarded Balfour Beatty the contract to carry out the first phase of the Building Schools for the Future (BSF) program. The BSF program saw the British government invest in updating and improving several secondary school buildings in England.
Balfour Beatty was tasked with rebuilding and refurbishing six schools as part of the flagship education redevelopment project in Sunderland. The project sought to transform the face of education in the city by creating 21st-century buildings and developing a cutting-edge ICT infrastructure.
6

Green Apple Award

BREEAM

educational facilities




built and refurbished

for Washington School building

requirements between




through Asite
In collaboration with Sunderland City Council and other key stakeholders, Balfour Beatty, aimed to transform education in the city through new state-of-the-art learning environments. Balfour Beatty signed a £74 million contract to work on the BSF's first phase which was the largest single capital investment in Sunderland's education system.
Due to the scale of the project, Balfour Beatty required a project management solution that would enable multiple project team collaboration, document and data security, implementation support and cost saving opportunities. Information needed to be accessible to create better designs, ensure deadlines were met and ensure the project was completed on time and budget.
Asite designed a bespoke project implementation plan for Balfour Beatty to help them achieve their Development Information Management Strategy. The solution featured secure cloud collaboration, document management, a trackable audit trail, and full training and support.
Balfour Beatty's workflow processes were transformed. Their work revolutionized education in Sunderland by introducing cutting edge technology to classrooms and creating 21st century buildings.
The project, which had an approximate construction value of £120 million, was completed on time and in budget with the final school opening in 2010.
The landmark schools and academies that Asite helped build introduced environmentally friendly features that followed environmental best practice. Some of the features encompassed in the buildings included rainwater recycling, solar power, a centrally controlled building management system, and proximity infra-red systems.
Over 54,000 companies use Asite to help them build better.
Asite Insights in your inbox.
Sign up for product news and our latest insights published monthly. It's a newsletter so hot, even global warming can't keep up.