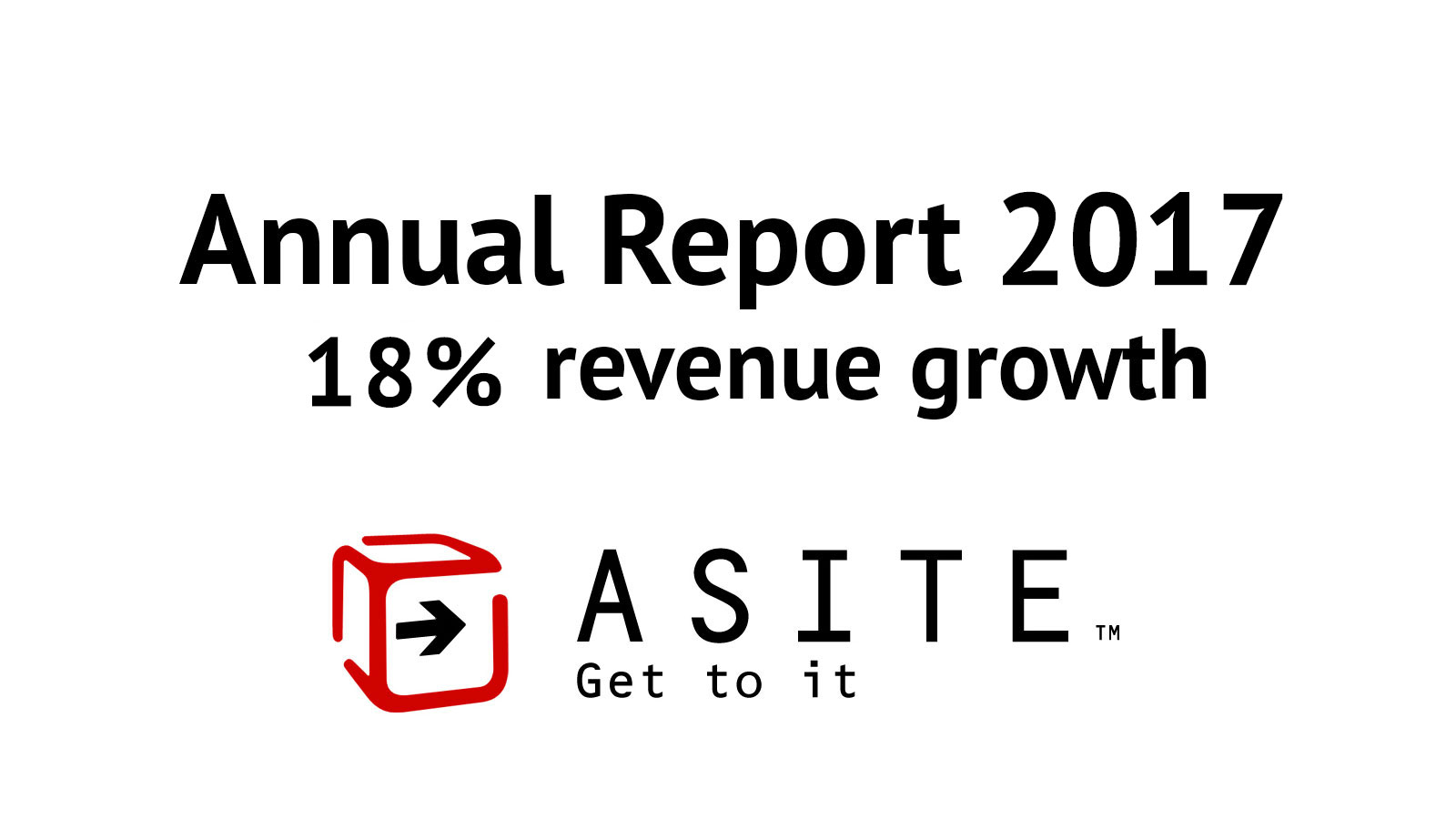 Asite, a global leader in collaborative software in the cloud, announced today that it has published its 2017 Annual Report. The report provides extensive information on the company and its businesses, its strategy and sustainability approach, its achievements, financial performance and governance. The report can be accessed on the following link: https://www.asite.com/company-investor-relations
Asite are pleased to report that the Group has continued its growth and global footprint over the past 12 months. For the four quarters ended 30 June 2017 revenue increased by 18% to £7,149,764 (2016 - £6,046,697).
Tony Ryan Asite CEO, "Through these investments we now have operations starting from the east in Sydney, India, Dubai, Johannesburg, London and New York.
We are very excited about the latest release of our platform Adoddle: The New Dawn. This will change how the industry will think about collaboration and management of data.
We will continue to expand into new markets whilst expanding our product and service base in line with our growing number of clients and the requirements they bring. We have continued to invest in new offices, namely Hong Kong, to boost our global footprint and revenues."
About Asite
Asite's cloud technology gives everyone involved in construction projects access to key information online. It allows for increased collaboration, fewer mistakes, reduced rework, and time and cost savings. Asite's Adoddle platform allows firms to store and manage all project data in one central and secure repository. It also enables customers to fully customize the structure of their content with highly controlled access and rich configurable workflows to allow project controls. The Adoddle platform is used by leading architecture, engineering and construction firms as well as property owners worldwide to manage their largest and most demanding capital investment programs.
Adoddle helps people manage their projects and supply chains collaboratively, accessing the information they need, when and where they need it. It enables AEC companies to measure and track capital projects and asset operations.
Asite was founded in 2001 and is headquartered in London's Tech City in the UK, with North American operations based in New York, and regional offices in Australia, India, the Middle East and South Africa. For more information, please visit http://www.asite.com
Asite Insights in your inbox.
Sign up for product news and our latest insights published monthly. It's a newsletter so hot, even global warming can't keep up.