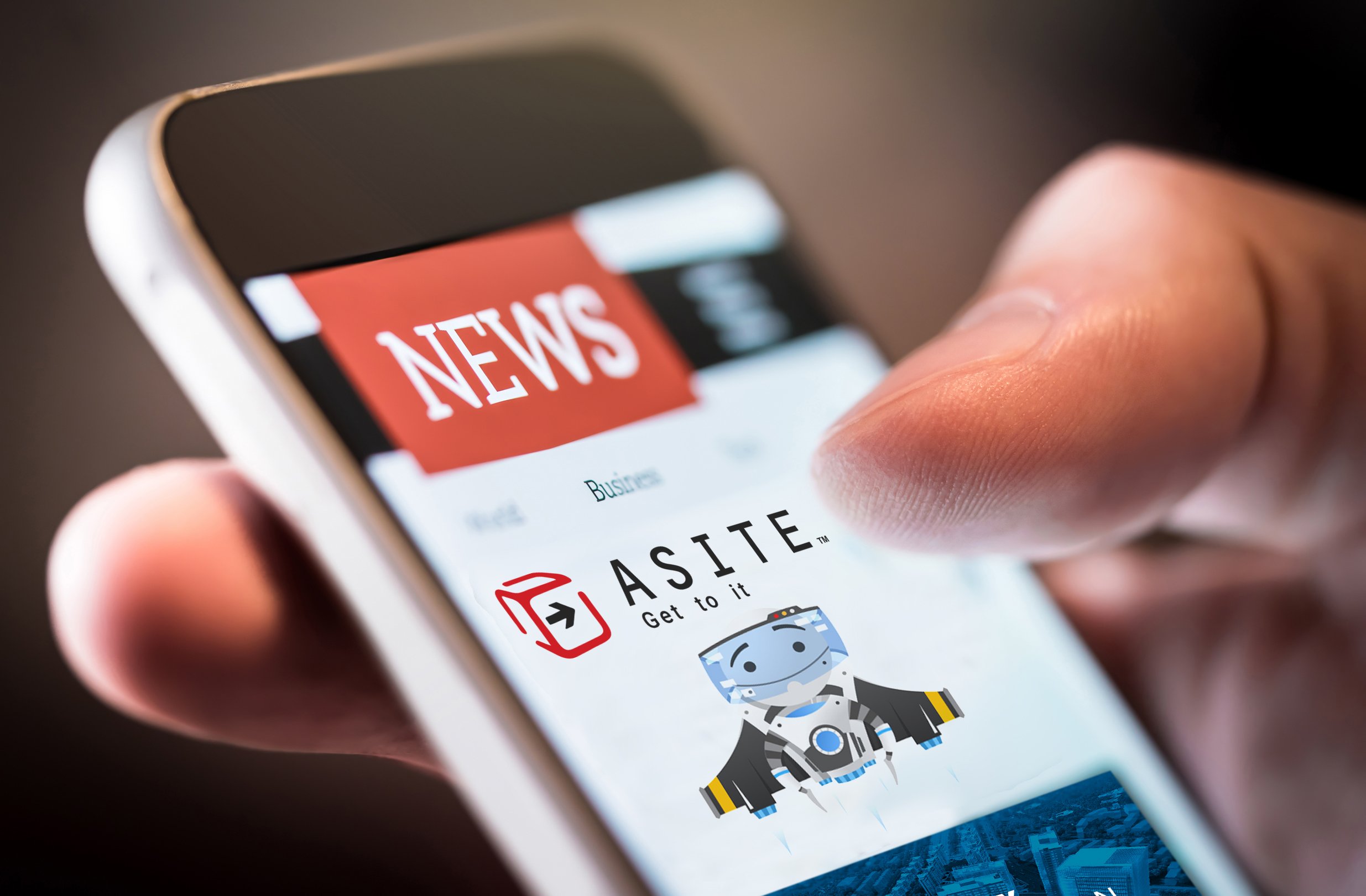 Upgraded Platform includes improved legislative compliance, and new Web 2.0 integration partnerships
Asite's Summer 08 release was successfully deployed to our global user-base in August.
Nathan Doughty, Asite COO commented "The Asite Summer 08 release is a major step forward for the Asite Platform and makes us more than ever the SaaS partner of choice for global construction, engineering, and property companies. Since 2005, Asite remains the only SaaS Collaboration provider approved by the UK Office of Government Commerce (OGC) and to be classified by the National Audit Office (NAO) in the Top 10 Frameworks for delivering real value to UK Government. Our compliance with SAS70 Type II and PCI DSS and our global infrastructure upgrades build on the extensive investment that Asite has made in UK and European compliance and positions us well for US and international growth. Our partnerships and technical compliance with the Salesforce AppExchange and Webex Connect platforms align Asite with SaaS market leaders and will allow us to leverage the capabilities of those platforms to deliver more great functionality to our users."
The Asite Platform is now compliant with SAS 70 Type II and with Sarbanes-Oxley Mandates. We have Level 1 PCI DSS Compliance (for payment processing) and all the infrastructure is now Salesforce (SFDC) AppExchange Certified, and Webex Certified!
So what does this mean for you? Well you will now experience even faster access to Asite, and even more security for your documents and data. Look out for forthcoming releases in the next few months which will add even more great functionality to Asite.
Some of the new developments are:
SAS70 Type II and Sarbanes-Oxley Compliance: SAS-70 (Statement on Auditing Standards No. 70) is an internationally recognized auditing standard developed by the American Institute of Certified Public Accountants (AICPA). A SAS-70 Type II audit analyzes a hosting service organization's control over the information technology and processes that serve its clients. To comply with Sarbanes-Oxley mandates, public companies require SAS-70 Type II certification from their hosting service providers. In addition to offering compliance with U.S. federal regulations, a SAS-70 provides assurance to all of a service organization's clients that the controls, processes and procedures evaluated are operating effectively.
PCI DSS Compliance: PCI DSS is the payment card industry security standard for entities that process, transmit or store cardholder data. The payment card brands (Visa Inc., MasterCard Worldwide, Discover Network, American Express and JCB) require that on-demand applications that accept credit card information use PCI compliant service providers such as Asite. Doing so assures the security of payment card and financial information.
Salesforce AppExchange Certification: The Asite platform is now Salesforce.com certified to enable integrations and mash-ups of the Asite Platform with the market-leading SaaS CRM platform Salesforce.com.
Webex Certification: The Asite platform is now certified by Cisco Webex Connect, the partner programme of the market-leading web-conferencing system, and an Asite technology partner.
Global Disaster Recovery: Asite disaster recovery is a Tier-4 disaster recovery solution based on data and system configuration replication between our primary data centre based in the United Kingdom and our hot disaster recovery site based on the east coast of the USA. All data and system state is replicated disk-to-disk in encrypted form over the wire from the primary site to the DR site.
Asite Exchange Updates: A simplified catalogue publishing interface has been added for quick and easy publication and approval of supplier catalogues and pricing updates. Additionally, a detailed message acknowledgement feature has been added to the Exchange to enable automatic exception reporting and success notifications to the fully integrated electronic procurement processes managed via the Asite platform.
Asite Reporting - Improved Business Intelligence: The Asite Reporting suite has been upgraded to add support for reports with multiple graphs based on multi-dimensional data sets and to enable Executive Dashboard style automated reports which can be delivered to any number of project stakeholders via email or project publishing.
Infrastructure Upgrades: This release featured an upgraded infrastructure to ensure Asite remains the fastest and most secure collaboration tool on the planet. The Asite Platform is now running on a global data centre deployment with data replication and hot failover from the UK to the US, with multiple redundant backbone connections to the internet. For those of you who enjoy the technical stuff; the upgraded infrastructure boasts SQL server 2005 databases clustered on 64-bit Enterprise Operating Systems, a full-featured SAN and NAS portfolio with cloud-computing storage provisioning, and federated and clustered JBoss application servers delivering a pure multi-tenanted SaaS architecture.
Asite Insights in your inbox.
Sign up for product news and our latest insights published monthly. It's a newsletter so hot, even global warming can't keep up.