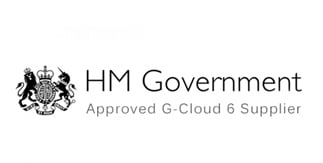 Asite are pleased to announce their place upon the United Kingdom's Crown Commercial Service's G-Cloud 6 Programme. This place upon the Cross- government initiative highlights Asite's reputation for delivering a robust collaborative platform for existing and new Government clients.
The G-Cloud programme is the "go-to" place for expert commercial and procurement services and is set to be the Digital Marketplace for all public sector procurement in the UK. The government launched G-Cloud in 2012 as a means of letting public sector bodies buy cloud-based digital services off the shelf. The framework is open to all UK public sector bodies and is refreshed every three to 12 months in order to bring on new suppliers and services.
Tony Ryan, Asite CEO, remarked "Our appointment to the G-Cloud framework builds on our long-standing relationships providing project collaboration services in the cloud to UK government. Together with our longstanding commitment to supporting the government's Construction Strategy and in particular the achievement of Level 2 BIM with our cBIM service, we are fully committed to the improvement of procurement in UK construction."
About Asite:
Asite helps people share information and build knowledge in a secure environment in the cloud. Every day, people all over the world use Asite to manage their projects and supply chains collaboratively to get the information they need – when and where they need it.
Adoddle, Asite's Collaborative platform is a mature and full-featured content management system which is designed to handle a wide range of content from intelligent forms to multimedia supplier catalogues running into the millions of line items, video, complex BIM and product models, and files of all types. Adoddle allows you to store all of your content in one central, secure repository and enables customers to fully customize the structure of their content with highly controlled access.
Asite are market leaders and educators in Collaborative BIM assisting property owners and the AEC supply chain to ensure their teams and projects achieve level 2 BIM by 2016 in Line with the UK government's Construction Strategy.
Asite Insights in your inbox.
Sign up for product news and our latest insights published monthly. It's a newsletter so hot, even global warming can't keep up.