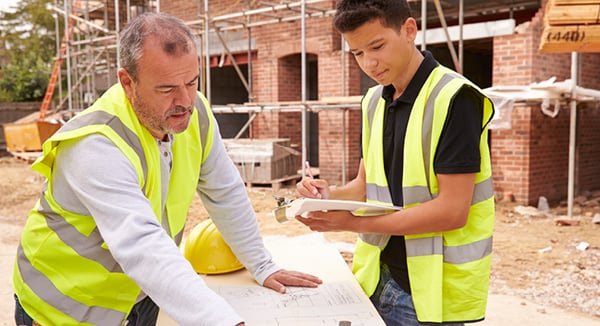 The construction industry has a problem. Young people are turning away from it in pursuit of careers in other sectors. The construction industry now ranks 12th on the list of top jobs for young people aged 22 to 29, having fallen five places since 2011 (ONS data). This is the biggest fall of any sector and industry leaders are urgently looking to find solutions.
In order to support construction growth and account for an ageing workforce, the industry needed an estimated 230,000 new recruits by this year. As such, we urgently need to reignite young people's interest in construction.
Construction as a career choice
The world of work has changed drastically in recent years, and the construction industry now has to compete with an array of career options that simply didn't exist a generation ago.
A survey of over a thousand 16 to 18-year-olds found that, despite having interests in subjects that would qualify them for futures in the industry, fewer than one in ten of them would consider a career in construction.
Interestingly, the 9% of respondents that were interested in the industry were drawn to the 'excitement' in the field, leading many to believe that this could be the key to attracting more young people to the industry.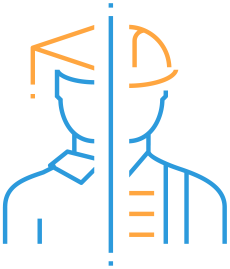 Where is the construction industry falling short?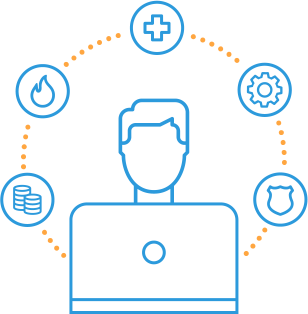 The built environment is the second biggest employer in the UK after the NHS and, as such, it offers plentiful opportunities for young people to establish long and varied careers. It is in conveying these opportunities that the construction industry may be falling short.
Part of this may be the underestimation of the importance of digital appeal. From sleep training apps and connected toys to social networks, the lives of young people are inextricably linked to the digital environment. Unfortunately, many of them hear the word 'construction' and immediately think of bricks and mortar. In this new era of construction and engineering technology, it is imperative that young people see how innovative and dynamic the industry could be.
A survey conducted by the Chartered Institute of Building found that although young people are more informed, many don't associate the construction industry with the fascinating stories behind iconic structures. This further highlights a missed opportunity to showcase how interesting construction could be as a career.
The Construction 2025 Challenge
In its Construction 2025 strategy, the government laid out a defined set of aspirations for the UK construction industry — this included changing public perception. The report emphasizes the great opportunity we have to convey the range of career opportunities in the built environment, especially considering new developments related to low carbon technologies, digital construction and the internet.
There are many ways to achieve this, but it is clear that engaging young people while they're at school is crucial. A report conducted by the Confederation of British Industry, 'Getting young people "work ready"', posits that young people who have had four engagements with businesses and professionals at school, are five times less likely to be unemployed as an adult.
Evidently, it is in the best interests of both the industry and government to work together to inspire and attract more young people. Assisting them with their career choices as they move through the education system means that they are better informed and that employers themselves have better access to a talented, diverse and inclusive workforce.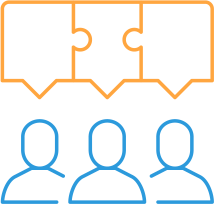 It's essential to lay out a clear and accessible career paths for young people. By offering a blend of internships, apprenticeships and graduate opportunities, the construction sector can provide youngsters with a selection of routes to rewarding careers.
Ultimately, this new generation of digitally inclined young people will play a vital role in delivering transformative change in the industry.
A concerted focus on the industry's image and accurately conveying the wealth of roles available across a variety of disciplines will not only serve to attract young people to the sector but will also accelerate this progress.
Throughout the AEC industry and across the supply chain, everyone has an interesting story to tell; it is just a case of sharing them with the young people they are currently not reaching.
Asite Insights in your inbox.
Sign up for product news and our latest insights published monthly. It's a newsletter so hot, even global warming can't keep up.