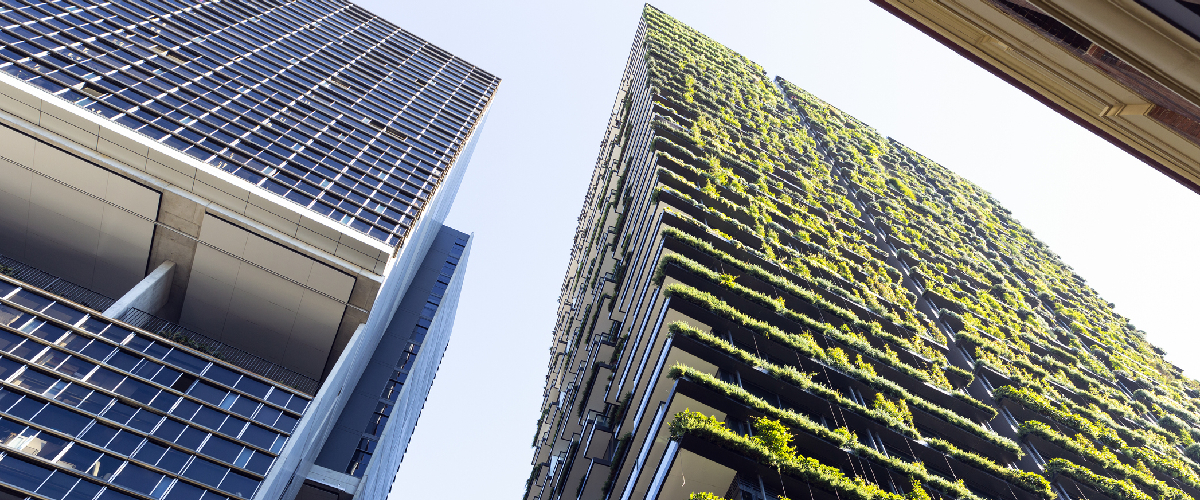 It's a fact: pressure is mounting on the construction industry to operate more sustainable in the wake of the UN's "code red" climate alert. With the industry accounting for the largest amount—38%—the focus is not just on new building and structures, but existing ones.
As noted in the 2020 Global Status Report for Buildings and Construction in September 2020, the UK Global Alliance for Buildings and Construction issued a call to include building renovation and modernization in COVID-19 recovery plans.
While retrofitting has the potential of becoming a very big business, there are obstacles that are slowing it down across the globe. Even as increased awareness and calls for action grow, there are barriers to decarbonization and retrofit.
Let's look at three roadblocks slowing down progress and how the industry can overcome them:



1.

Getting Trillions in Buy-In
To successfully retrofit a building, or any structure for that matter, a hefty initial investment is required.
In the UK, an extensive retrofit of a home could cost up to £50,000. For commercial buildings, the costs are even higher.
Despite long-term savings—the Rocky Mountain Institute estimates the U.S. can reduce at least 38% (up to 69%) of energy consumption in buildings by 2050 for a $1.4 trillion profit—the return on investment (ROI) is often not as immediate as desired. Instead, ROI is often a cumulative process that takes place over many years. This is in sharp contrast to owners' expectations, who, according to research, expect to see ROI within three to seven years.
Financial institutions also play a role here.
According to CREDS, the UK-based Centre for Research into Energy Demand Solutions, financial institutions remain reluctant to invest due to unfamiliar technologies, regulatory risk, short investment horizons, high transaction costs, and a lack of suitable finance mechanisms.
This is set to change. The 2020 Global Status Report for Buildings and Construction suggests financial institutions and property companies are beginning to realize the market potential. Sustainable building investment represents one of the most significant global investment opportunities of the next decade—an estimated $24.7 trillion by 2030.
Many regions have implemented financial incentives and funding models to increase uptake to build on this momentum and ensure the industry is meeting its target goals. While these are a step in the right direction, sustainable finance methods and increased investment are vital to delivering retrofits at scale.

2.

Upskilling to Beat

Capacity Issues
In a survey by the UK National Housing Federation, 34% of respondents named a lack of capacity and capability in supply chains as one of their main obstacles to retrofitting.
As we are all too aware, the construction industry is experiencing a skilled labor shortage. According to a Deloitte 2021 Engineering and Construction Industry Outlook, as the industry emerges from the pandemic, this skills gap is creating a negative impact. The USG + U.S. Chamber of Commerce reports that 92% of contractors are moderately concerned about their workers having adequate skill levels.
Simply put, the supply chain currently cannot complete the widescale retrofitting required to meet global targets. Unique skills are required to retrofit the existing structure, which unfortunately is lacking.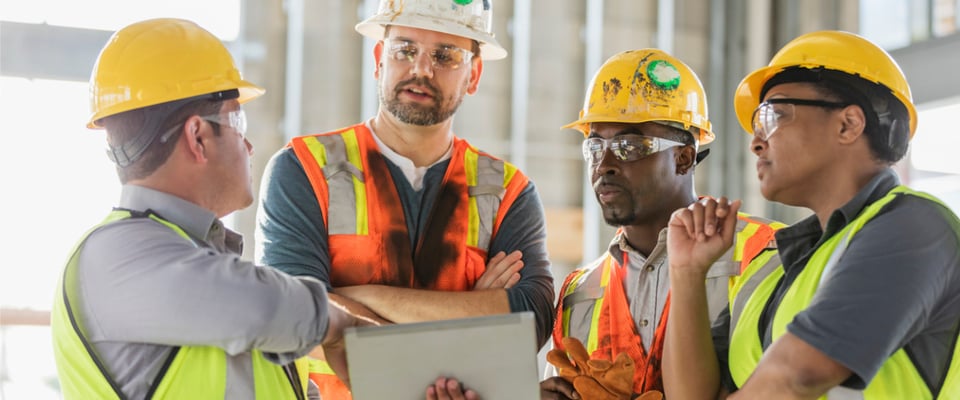 3.

Reducing the

Disruption Factor
When considering residential and commercial buildings, retrofitting is often undertaken in conjunction with a building's routine operation—windows and heating systems get replaced while people are living or working in a building.
This process raises many logistical and technical obstacles. For example, you can't replace a heating system in the depths of winter, or workers can't sit at their desks while windows are being taken out and put back in.
According to research conducted following the Horizon 2020 Cluster Projects—a European Commission-supported research and innovation program—the "disruption factor" refers to the disturbances linked to refurbishment work, which can impact a resident or building owner's decision to renovate.
For homes, research suggests an incremental approach is the most effective. This allows homes to be upgraded over time while inhabited and helps to incorporate the inhabitants' everyday practices into the planning of the retrofitting.
For commercial buildings, retrofitting needs to happen during quiet periods and within a quicker timeframe. This helps minimize disturbances.
Speaking at the Construction News 'Decarbonising Construction 2020' conference, Sonal Jain, Sustainability Director at JLL, spoke about her company's recent refurbishment of the Empire State Building in New York. She noted how the company had to work around the building's operational schedule to achieve its goals.
The team retrofitted a total of 6,514 windows at night, with the assembly line working within the building to save time. Sustainability and efficiency were implemented in every part of retrofitting, resulting in a 38% reduction in energy consumption.

Does the answer

lie in technology?
For the construction industry to effectively address its carbon contribution, existing structures need to be made more energy-efficient. Internal systems need to be updated and issues identified and resolved. Operational managers need a better understanding of how buildings work and are used to retrofit them effectively.
With barriers to retrofit standing in the way, how do we overcome them? Digital transformation and construction technology could be our answer.
Are you wondering how we can overcome these obstacles and start retrofitting at pace using tech? Get started by downloading our our free 'Smart Retrofitting' report here.
Asite Insights in your inbox.
Sign up for product news and our latest insights published monthly. It's a newsletter so hot, even global warming can't keep up.