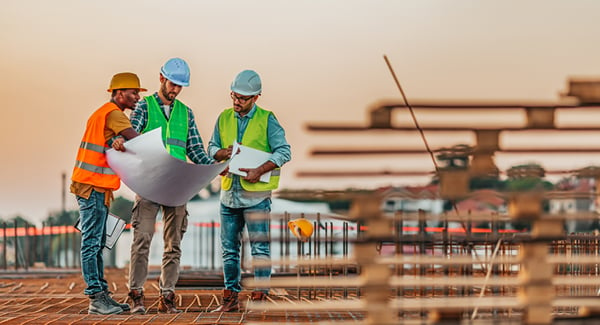 Don't get caught short

when

the

U.S.

infrastructure bill

makes it hard

er

to

recruit

and retain workers.
Passage by the U.S. Senate of a $1.2 trillion with a "T" infrastructure bill is great news for the construction industry. News headline after headline tout the wins—from coast to coast—as owners, operators, and project managers in the U.S. get fired up to build a wide range of projects.
Rebuilding roads, bridges, and rail—not to mention green projects like creating charging stations—will energize an industry still recovering from COVID-19 pandemic shutdowns and slowdowns. Whether you're administering the dollars pouring in or pouring some of the massive concrete required, you'll need extra bodies to get the job done.
The one downside of the infrastructure bill? A nagging U.S. labor shortage will make it tough to recruit and retain skilled workers. Where will engineering and construction firms find new workers willing to get their hands dirty? Not just in the physical sense—but also to learn new skills as the built world becomes more tech-driven?
Bridging the Skills Gap
According to a Deloitte 2021 Engineering and Construction Industry Outlook, the E&C industry added more than $900 billion to the U.S. economy in the first quarter of 2020—the highest levels since the 2008 recession. The industry also employed the highest levels since the 2008 recession—7.64 million people in February 2020.
When COVID-19 hit the sector, the industry lost $60.9 billion in GDP and total jobs decreased to roughly 6.5 million, effectively wiping out two years of GDP gains and four years of job gains. But lessons learned during the 2008 recession positioned E&C to handle the downturn, thanks to credit buffers, project diversity, and cost savings.
As E&C emerges from the pandemic, Deloitte says that a skills gap is creating a negative impact. Deloitte suggests companies should create a long-term hiring strategy to find fresh talent for sustained growth.
There are no simple answers—but let's consider three ways construction organizations can ramp up their hiring as the bill heads towards passage.



1. Make Construction Cool for Gen Z
The infrastructure bill will create as many as two million new jobs, according to the White House. Whether trying to attract Generation Z (born after 1997) and millennials (born between 1981-1996) or retain Gen X (born between 1965-1980), the industry faces a tricky balancing act.
In 2020, there were nearly 11 million people employed in the construction industry in the U.S., with less than 1 million of those being younger than age 24, according to the U.S. Bureau of Labor Statistics. The average age of a worker in the construction industry today is 42.
At 72 million, Gen Z is the most populous generation since the baby boomers. The number of Gen Z employees in the U.S. should triple over the next decade. As they begin to enter the workforce, Gen Z is a highly sought-after group that construction can't afford to ignore.
These younger siblings to millennials may not appear as interested in swinging a hammer. But an average hourly wage of $30 does make construction careers more attractive. When weighing the value of a college education and taking on massive student loan debt, construction offers some unique benefits—from cool tech to higher pay to career advancement.
According to a Robert Half survey, 95% of Gen Z respondents named career advancement a top factor when choosing an employer. Of those, 91% said professional development and training opportunities were a priority.
Shifting attitudes toward trade school and thousands of apprenticeship programs may help turn the tide. It is important to promote how younger workers can move from entry-level apprentice to journeyman to lead man to foreman to general foreman and then to superintendent. The average superintendent pay is $82,724 annually.

2. Stop the Brain Drain
According to the Bureau of Labor Statistics, the average monthly turnover rate in construction is 5.2%, compared to 3.6% for all other industries. Construction firms must make sure they not only retain workers, but also transfer knowledge between generations.
Many of the boomers who held mid- to upper-level positions are retiring daily. Construction firms must close the gap between entry-level and senior-level candidates. Training and then promoting from within to fill these roles and avoid turnover is critical.
This situation could be a golden opportunity for millennials. The more whiz-bang tech like drones, robots, artificial intelligence, augmented reality/virtual reality, smartphone apps, tablets, and wearables are proving a strong draw for this hiring demographic.
Some firms have even tried reverse-mentoring. Boston-based Suffolk Construction tried pairing more senior employees with young graduates, who have the know-how to lead 3-D scanning efforts. In exchange, the younger workers were able to learn management and strategy tips from an experienced superintendent. Getting creative is a great strategy and can be a win-win to help construction firms be more productive and profitable.
Flipping the script on this widening talent gap may mean changing the image of construction from the ground up. Younger workers are likely to be enticed by construction jobs that are both high-paying and offer the latest and greatest tech tools.
The National Center for Construction Education and Research (NCCR) has created a Build Your Future (BYF) initiative to educate students about career opportunities in construction through partnerships, scholarships, and recruitment in schools.
They argue that parents who have safety fears about their children choosing construction careers should realize technology and training is making the industry much safer—plus offering job stability.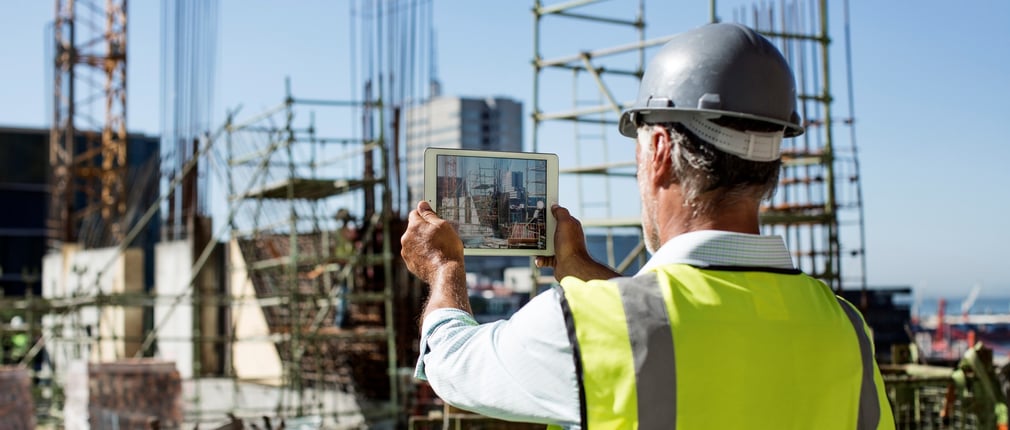 3. Using Tech is a Game-Changer
When you think of today's job site—it's not all hammers and nails. There is such a huge range of tech in play—automated bricklayers, 3-D printers, and Internet of Things-enabled devices and sensors that collect jobsite data. This is exactly the kind of cool tech jobs that can lure a younger generation of workers to construction.
Millennials and Gen Z are some of the first true digital natives as they were practically born with a mobile phone in their hands. As they don't recall a past without the internet, these job seekers will seek out employers who embrace digital tech.
While construction has gotten a bad rap for adopting tech, an AGC survey also found many in construction are using cloud-hosted technology for project management. The survey found:
53% of respondents are using cloud-hosted tech for project management--up from 49%
42% use cloud-tech for field operations—up from 37%

38% use cloud-tech for accounting—up from 31 percent
Traditionally, the U.S. construction industry has been slow to adopt new technology. But a perfect storm may be brewing. As massive infrastructure projects are put out to bid, organizations will have to weigh not only what tech can bring in terms of cost and efficiencies—but also how it will help them attract a new generation of workers.
One thing is clear: with a diminishing labor pool, construction businesses that invest in the latest and greatest construction technology will likely have an easier time attracting top talent. As projects become more complex and schedules tighter, investing in tech will no longer be a nice-to-have, but a must-have.


Asite Insights in your inbox.
Sign up for product news and our latest insights published monthly. It's a newsletter so hot, even global warming can't keep up.