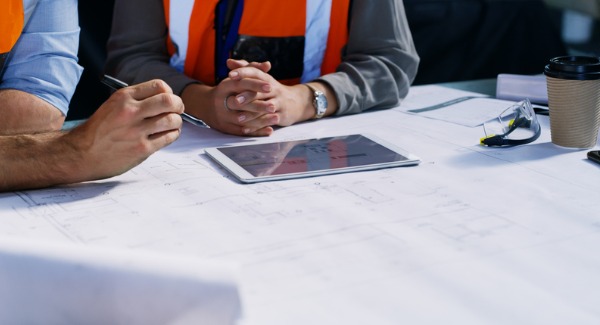 In the AEC industry, players come in all sizes and sectors—from large housebuilders to small roofing contractors. Still, there are common pain points—tight margins, a shrinking labor pool, fluctuating material prices, and a disrupted supply chain.
All these issues can wreak havoc on productivity and profitability. While you may not be able to do much about the rising price of lumber, you can always avoid creating additional risk by making sure any technology you add will integrate with your existing tools.
You're probably using multiple, point technology tools, such as accounting/ERP systems, project management and scheduling tools, and bid management and document management solutions.

Unfortunately, many of these tools are dedicated software solutions and don't play well with others. This is especially troublesome when you consider how critical these multiple systems are to your construction business—not to mention how much you spend to deploy them.
How bad can it really be? Think about how easy it is to make a mistake when you share data in more than one system. What happens when your cost estimators use a mix of estimating software and spreadsheets? It's much easier to introduce errors—especially if you key in a "2" instead of a "20." Ultimately, this type of swivel chair integration simply won't cut it.
If this all sounds familiar—you're not alone. In the 2021 JBKnowledge ConTech Report, 51% of respondents said technology integration remains a major issue as they must still manually transfer data for apps without integration.
Let's look at how big the problem is, the impact of it, and why you need systems that integrate.
---
Lack of Investment in ConTech
It's no secret that construction pros don't like to invest in technology: whether it involves adding a document management system or drones for mapping jobsites. For example, many estimators still use colored pencils and blueprints to quantify and create takeoffs and estimates. Even when contractors do invest in technology, they are only willing to do so sparingly.
Case in point: the ConTech Report has repeatedly found their respondents typically spend only 1% of annual sales volume on IT. This is quite low in comparison to other industries that spend on average around 3.5% of their budget on IT.
With more and more of the industry using mobile apps, it is interesting how many still struggle with apps that don't integrate. In fact, the ConTech Report found 90% of participants use smart phones for work daily as mobile apps. Of those, 45% of those surveyed say it is "very important" for applications to have a mobile app when purchasing software.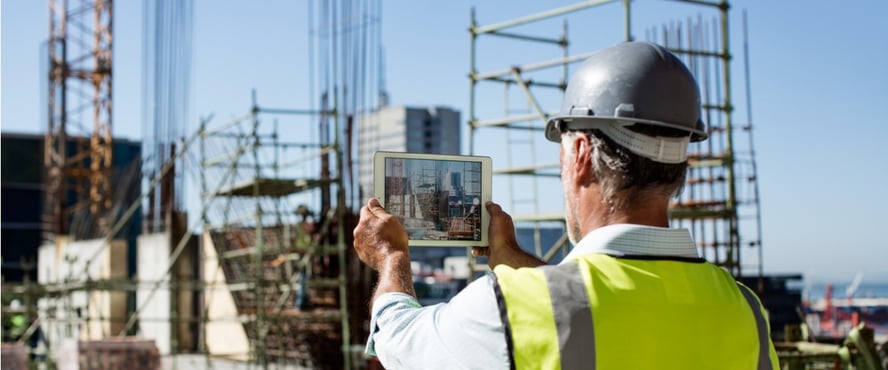 Manual Data Transfer is Risky Business
It is ironic that most in construction are generally tired of data entry and manual data transfer. Yet, they keep adding tools that don't integrate, costing time and money on duplicate efforts.
The ConTech Report found that 21% of those surveyed use three apps and 18% use six or more apps. Of those, 51% say they must transfer data manually when apps don't integrate–an increase of over 49% from the 2020 report.
The number of those firms reporting "we don't' transfer data" increased from 11.8% in 2019 to 15.3% in 2021. Clearly, the industry has begun to resist buying software requiring reliance on manual transfer, spreadsheet imports, and email.
Reducing human error and redundancies is clearly a priority of all in the construction industry. The question is whether the industry is ready to make their digital transformation a priority?
Even though 90% of all construction projects suffer from cost overruns and delays, it is interesting that budget is so often cited as a reason to NOT spend more on IT. For example, adding a Common Data Environment (CDE) could result in 1.6% to 18% cost savings, according to a KPMG study.
3 Risks to Avoid with Integrated Systems
What are you risking when you fail to add new, integrated tech tools?
For starters, you may be risking client relationships and project accuracy—from preconstruction through to operation. This is especially true if you're cobbling together workflows and still rely heavily on spreadsheets, email, and document storage solutions.
So, are your current tech tools up to snuff? Are they fully integrated or are you reliant on mainly siloed one-off solutions?
Transferring data between spreadsheets and keeping up with version control when your tools don't integrate can be a real stumbling block. Here are three risk factors to consider:
1. Risking Project Accuracy – How can you ensure accuracy without a highly configurable, automated workflow and complete audit trail? You risk time and resources when files are sent out for review and they must be copied into different systems. How do you ensure the field and office are working from the same plans?
2. Risking Productivity – If you can't easily integrate third-party tools, it is hard to keep projects on schedule. It shouldn't be cumbersome to collaborate and review documents with the full project team. Maintaining multiple systems drains time and money from your project. Think of the time wasted if people spend 5%-15% of their time reading information, but up to 50% looking for it.
3. Risking Profitability – With disjointed systems, you're ultimately risking profits. You will spend more time on double entry and rework than helping keep your project on schedule and on budget.

Say Goodbye to Rework and Disorderly Data
No doubt, adding new tech tools can help your construction business keep pace and improve productivity and profitability. Experts say investing in technology—from estimating tools to integrated accounting software—can improve speed, accuracy, and efficiency.
For many, starting small when adopting new technology is a less intimidating prospect. For example, giving up paper timecards for automated time-tracking software and apps can be a simple switch.
From there, firms can start to incorporate digital collaboration tools to begin the process of providing real-time sharing of everything from digital estimates to equipment logs and punch lists.
Even better, they can step up to a CDE for 24/7 easy access to documents and the latest information from any location—a real upgrade from overfilled filing cabinets.
If you're ready to take the next step, find out how a Common Data Environment can help you integrate disjointed tech tools and keep your projects on track. Learn more here.
Asite Insights in your inbox.
Sign up for product news and our latest insights published monthly. It's a newsletter so hot, even global warming can't keep up.