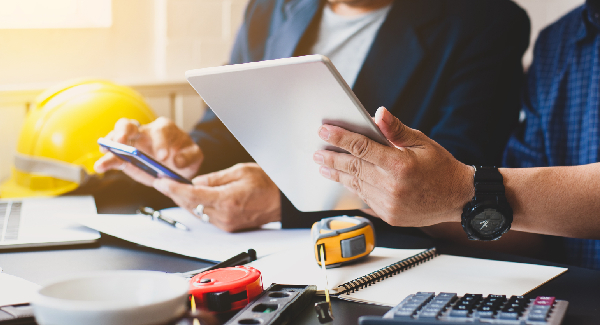 Find out how to save time managing and qualifying subcontractors
For general contractors (GCs), any successful construction project begins with a strong bid management process—especially when it comes to managing and qualifying subcontractors. But managing bids can siphon hours of your time if you must manually create and send bid packages, spend hours on the phone to track trade coverage, search folders and files for qualifying documents, and then compare bids across multiple formats.
GCs can simplify their preconstruction process with bid management software, so they spend less time on manual and/or paper-based methods. With a cloud-based solution, they can easily collaborate with every stakeholder on a single platform—speeding up the time it takes to create, send, and track bid packages.




Traditional Bid Management is Time-Consuming
Historically, GCs have secured subs using a variety of methods that always required several manual checks and back-and-forth communications. To start, they might go to a website or trade organization and put out a Request for Proposal (RFP), or they might refer to their own database of subs they've used in the past. A few even hold meet-and-greet events to try to flush out the local talent as they search for workers.
This is only one of the ways that GCs lose time through manual work.
Once the GC has secured some options, they embark on the tedious prequalification process to ensure each sub has a solid track record and is also the right fit for the job. This analysis can become disjointed when done manually. At a high level, the GC may find it challenging to find the right size team for a project that is different from the last few projects, or they may have specific equipment requirements for this project that they didn't have in the past.
At a minimum, the GC should adequately vet the knowledge and skills of each potential sub, as well as their safety record and project history. This is usually done by requesting—from each sub, separately—a portfolio, license, work history, EMR letter (also called an E-MOD letter), OSHA records, safety training and citations issued, financial statements including average monthly billings, insurance and bond information, specialty areas/trade capabilities, and any state-specific subcontractor licenses. The piecemeal nature of these requests can make it hard to quickly review subs and determine overall qualifications for the job. It also makes it tough to know what information is still missing before a decision can be made.
All of the prequalification work is historically accomplished via disconnected methods like phone calls, emails, and file sharing. Remembering what was received from whom, and which subs are still in flux, are some of the many challenges GCs face when managing the bid process with traditional methods.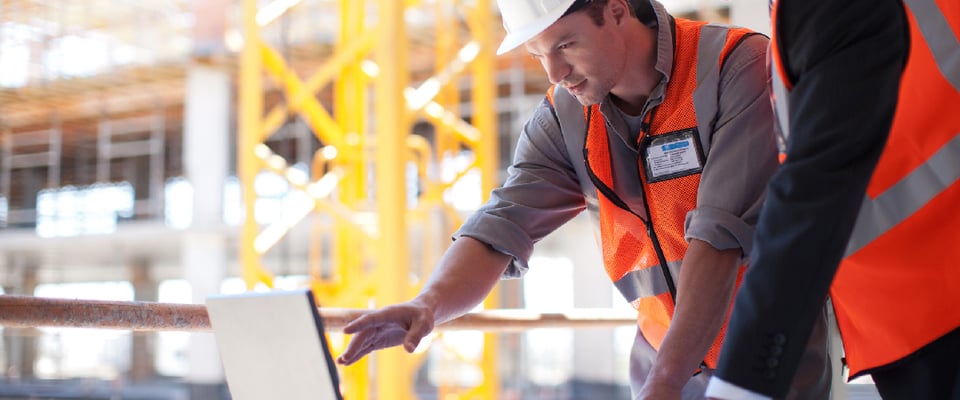 How Bid Management

Software Can Help
Construction bid management software automates and streamlines the entire preconstruction process. There are several advantages over traditional manual methods, including:
- It offers an easy way for subs to create and submit their RFPs, while also allowing GCs to create parameters and criteria for bid selection.
- It houses all necessary project and bid documents in an electronic format that is easy to review, compare, and share.
- It offers a more efficient solution for communication that can be readily adopted by anyone with basic computer software knowledge.
But how can it truly transform your construction organization? The best bid management software will include all of the following:
- Built-in collaboration capabilities to communicate with every project stakeholder, from executives to the project team to potential subs, in one place.
- Fast and easy RFPs, RFIs, and ITBs to accept, monitor, and update your bid packages in minutes, and also allow subs to use templates to submit their bids.
- Electronic prequalification to keep all of your subs' prequalification forms in a single repository, so you can immediately look up the status of each one.
- Efficient sharing of information to easily send project documents, specifications, addendums, and other updates to your subs and suppliers.
- Easy review of bids to compare all your subs quickly to find the best bid, and then to accept or reject the bids quickly from one place.
- Communication tracking to keep an eye on who has received what information, and when you need to follow up with different subs and suppliers.
Bid management software helps contractors know they are partnering with the right subcontractors so they can submit their best bid. This means they can solicit, level, and collaborate before awarding the work—a huge step up from manually tracking project activities in spreadsheets.
At Asite, we believe bid management shouldn't require you to learn an entire new system. By automating your bid management process and housing all your plans, specs, and details in the cloud, you can simplify how you track trade coverage, review bids, and compare/level bids. Click here to learn more or to request a demo.
Asite Insights in your inbox.
Sign up for product news and our latest insights published monthly. It's a newsletter so hot, even global warming can't keep up.