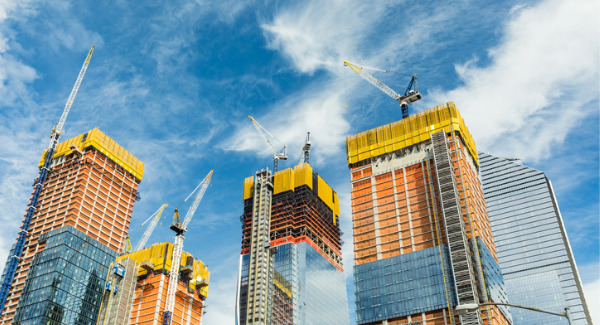 When it comes to heavy civil construction, it is overwhelming to think about all the schedules, materials, and people required to successfully complete a project.
Now, think about how a heavy civil construction project would operate without construction project management software.
It would go something like this:
- First, your employee would notice something in the field that is contrary to the blueprint
- They would advise their supervisor, who would advise the project manager, who would contact the architect about the anomaly
- The architect would then have to print off new blueprints and have them delivered to the construction office
- There, the project manager would provide them to the supervisor, who could tell the project team how to proceed
In this example, this process could take one to two days. Meanwhile, what are your team members doing?
If you proceed without word from the architect and solve the issue in a way different than what they recommend, you risk rework. If you do nothing, your project gets put on hold and your schedule is delayed by the amount of time it takes to get the new blueprints.
With a project management platform, your worker or supervisor can post their observations digitally with the option of including a photo or video, and the software immediately notifies the appropriate people. The architect can update the digital blueprints. When the update is complete, a notification is automatically sent to everyone who has been included in the original notification. Workers on-site can then proceed with the changes just hours after the problems were identified.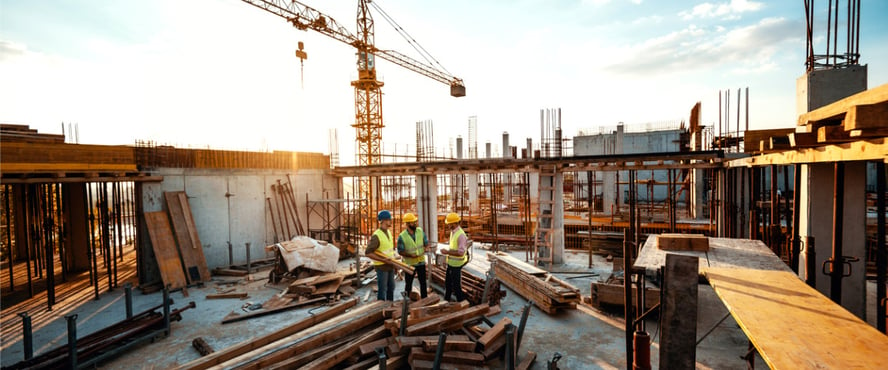 Large Projects Generate Huge Paper Trail
Can you imagine how much construction plan data is generated on a large civil project? Think of a large-scale regeneration project in the middle of the city; where offices, retail space, and housing are being developed over multiple years.
For a project this big, there will be too much data to commit to paper. Changes will be too time-consuming and inconvenient to reprint and distribute—without using digital tools.
In this example, a GC could save in several ways by using digital tools. Otherwise, they would have to rent a large room to house all the project's drawings. Then, they would have to hire several employees to staff it—not to mention the printing costs alone.
With project management software, a GC can reduce rework and delays by having an official version of the construction plans so changes are communicated with all necessary parties in real time. This helps construction companies complete projects on time and within budget.
In addition, project management software can make it easier to find, store, and update all permits on a project. In the above example, a large project could require hundreds of permits that would need to be produced on short notice for inspectors.
Even better, project management software can keep track of the events and you can connect all the necessary documents for that inspection and automate the process. When the inspector arrives, all the permit documents and any other necessary information can be automatically sent to them upon arrival.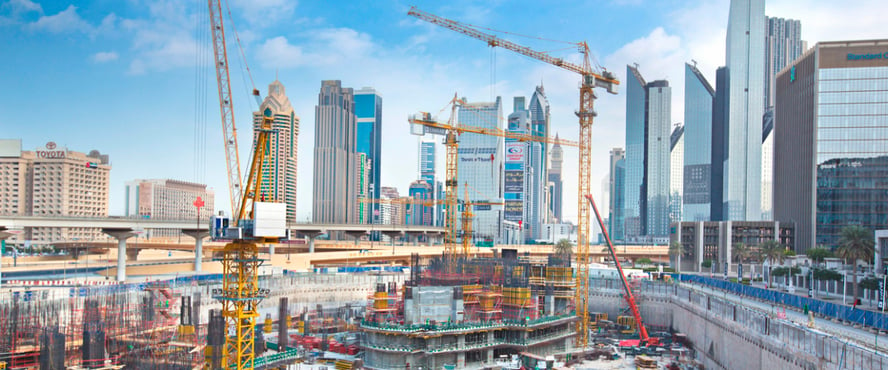 Data Drives Productivity & Profitability
Project management software makes it easy to organize and retrieve information, as well as communicate it to key stakeholders.
For heavy civil, project complexity combined with budget-tied schedules and tight margins means there is little room for errors or rework. Paper documents, blueprints, disparate communications, and in-person surveillance are too ineffective, time-consuming, or costly.
The construction sector has always used data collection. Good data, realized at the right moment, is essential to making real-time decisions that affect the outcome of your contract.
Without digital data collection, project managers end up reading (at the end of the day) paper reports produced by supervisors (if they did them) and these reports relay the (mostly standardized) observations of the superintendents (who also rely on verbal reports from laborers or even tradespeople who are not even direct employees).
With a good project management platform, data can be stored and organized so it can be retrieved and analyzed. It also has forms for keeping track of completion rates, deliveries, inspector visits, and more. It is your main communication hub between you and key stakeholders. Plus, it contains blueprint documents and other construction notes. In short, it contains everything you need to manage a heavy civil project.
For those working in heavy civil, a good project management platform becomes a single source of information for all stakeholders. It contains the official plan in its latest incarnation and all changes can be communicated with everyone immediately. Plus, you can see the history of all changes since project data started being collected.
Want to learn more about how project management software can improve your project? Learn more about the Asite Project Portfolio Management software now.
Nathan Medcalf
Nathan Medcalf writes about technology, heavy equipment, and construction for numerous clients and has been published in more than 30 trade publications since 2006.
Asite Insights in your inbox.
Sign up for product news and our latest insights published monthly. It's a newsletter so hot, even global warming can't keep up.