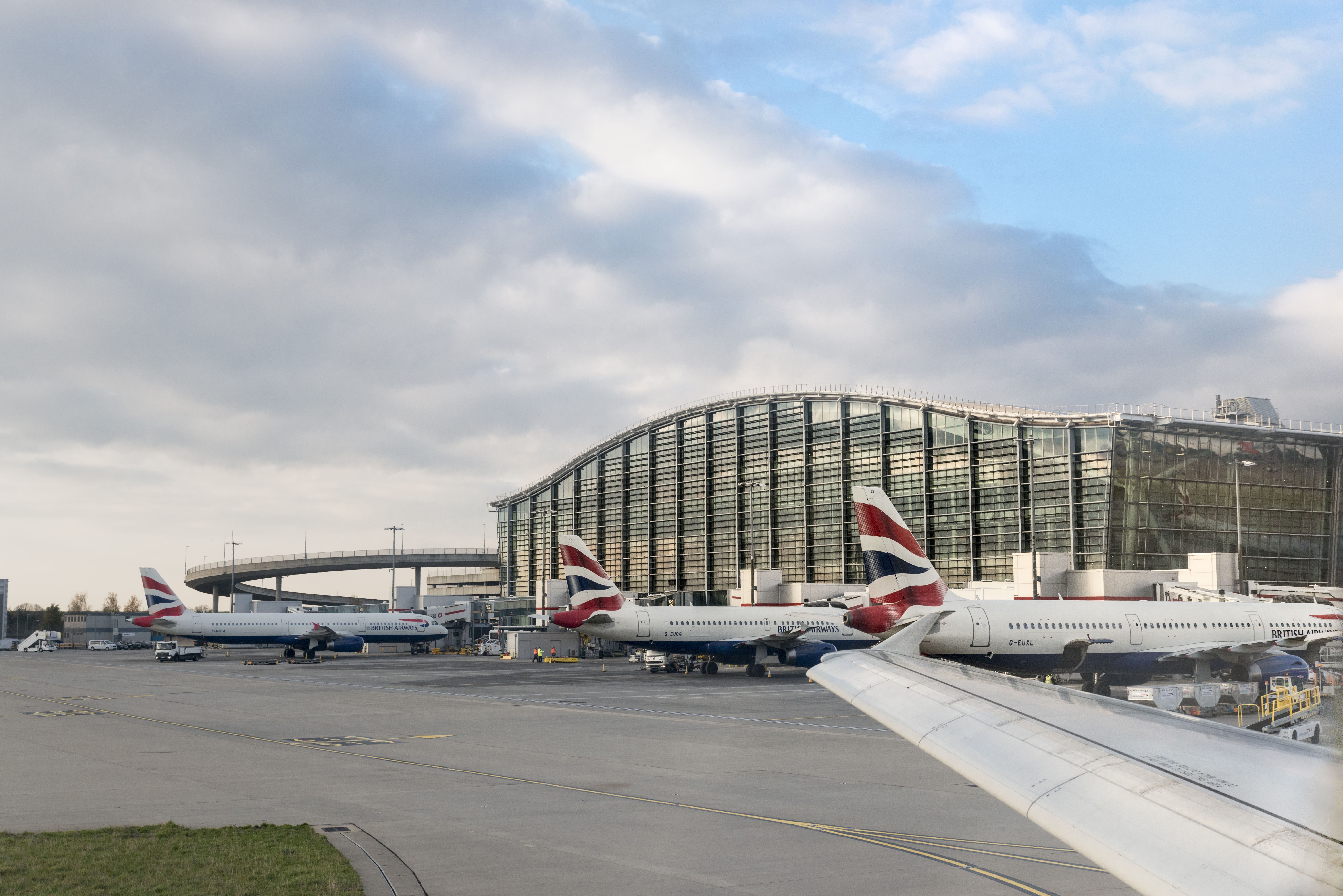 BAA (now Heathrow Airport Holdings) is a leading airport company and operator of the world's most valuable airport — Heathrow. With a capital investment program of around £2 million a day, BAA is one of the UK's principal infrastructure developers and one of the construction industry's largest clients.
The construction of Heathrow Terminal 5 (T5) was a £4.3 billion project undertaken over five and half years with work. The new terminal was one of the largest construction projects to take place in the UK and built to offer an extra 35 million in passenger capacity, increasing Heathrow's annual passenger number from around 68 million to 95 million.
£8 million

66%

163

predicted cost savings

reduction in




project papers

projects integrated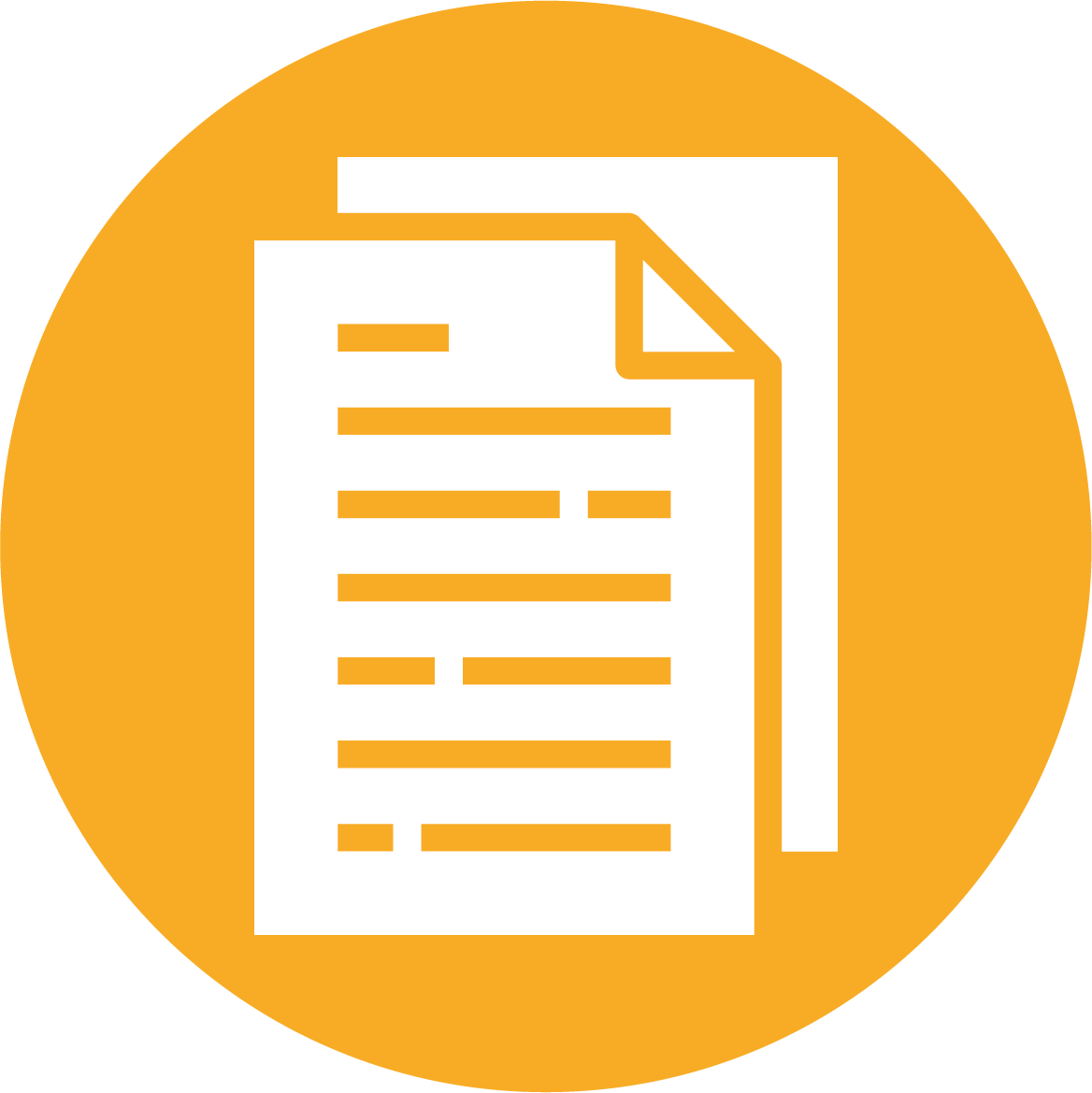 The new terminal was designed by Rogers Stirk Harbour + Partners, and employed over 60,000 people who worked a total of 100 million man-hours. Built on the site of a former sewer works at the Western end of the existing airport, the build required the diversion of two rivers and almost two miles of tunneling for baggage handling and rail links. It is purported to be the UK's largest free-standing building.
The official opening of Heathrow Terminal 5 signified the completion of Phase 1 of the project, which included Terminal 5A and 5B. Phase 2, which added Terminal 5C, was built by Carillion and opened in 2011. In its entirety, T5 covers five floors, has 30 miles of baggage conveyors, 44 baggage reclaim belts, 94 self-service check-in kiosks, 54 standard check-in desks, and can process 12,000 bags per hour.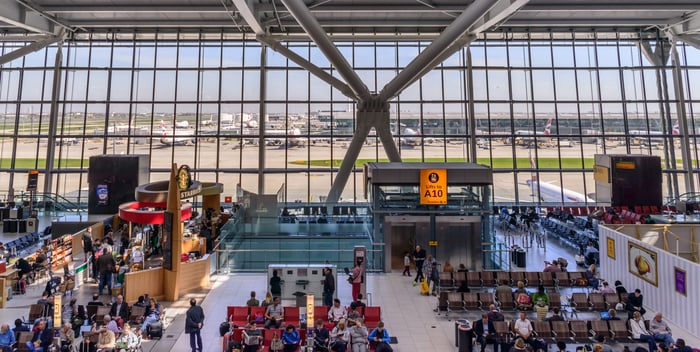 To meet demand and ensure consistent standards of both quality and safety, the company was committed to the upgrade and development of its facilities. Beyond the built structure, BAA worked to simplify the process of checking in for flights by introducing online check-in, fast baggage dropping facilities, and state-of-the-art handling.
Having already recognized the value of using collaboration tools across its portfolio, BAA was looking to establish one overall solution that could be deployed among all of the company's product teams. The challenge of refining the design, construction, and operation processes fell to Asite, who were awarded a contract to develop a collaboration framework for T5 and provide a central repository for standard BAA product information.
Asite's approach to implementation started by clearly identifying the organizational objectives for the solution and fully capturing the working processes. Additionally, there needed to be a level of acceptance and 'buy-in' amongst BAA teams to maximize the use of the solutions; this quest for cultural change was facilitated by comprehensive team workshops and forums.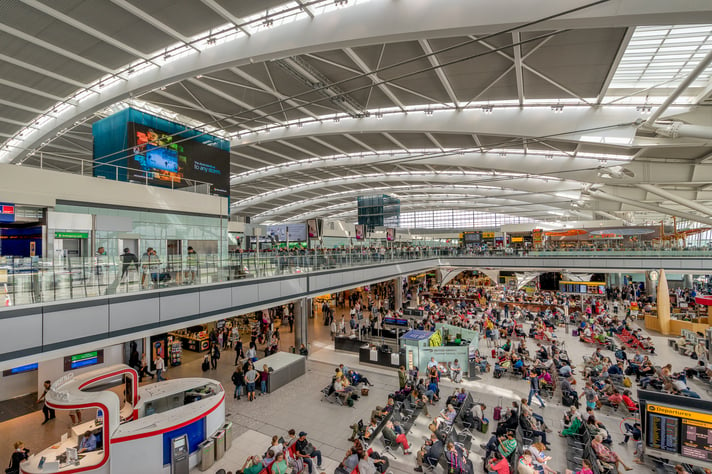 The final product was a modern complex, spanning over 350,000 sqm, and complete with 50 new aircraft stands, rail links to London Underground and the Heathrow Express, 112 retail units, and a multi-story car park.
The winner of several World's Best Terminal awards, travelers are provided with a range of facilities for travelers, including restaurants, hotels, business services, and a unique retail experience, with international brands selling products exclusive to T5.
On the strength of the benefits demonstrated through benchmarking and KPIs, BAA awarded Asite a framework agreement to supply project-based collaboration services across all its future projects.
For a company like BAA, who regularly spend in excess of £400 million on development per annum, the direct result of implementing Asite's solutions equated to predictable savings in the region of £8 million - with BAA expected to achieve a further 2% savings on future projects.
Over 54,000 companies use Asite to help them build better.
Asite Insights in your inbox.
Sign up for product news and our latest insights published monthly. It's a newsletter so hot, even global warming can't keep up.