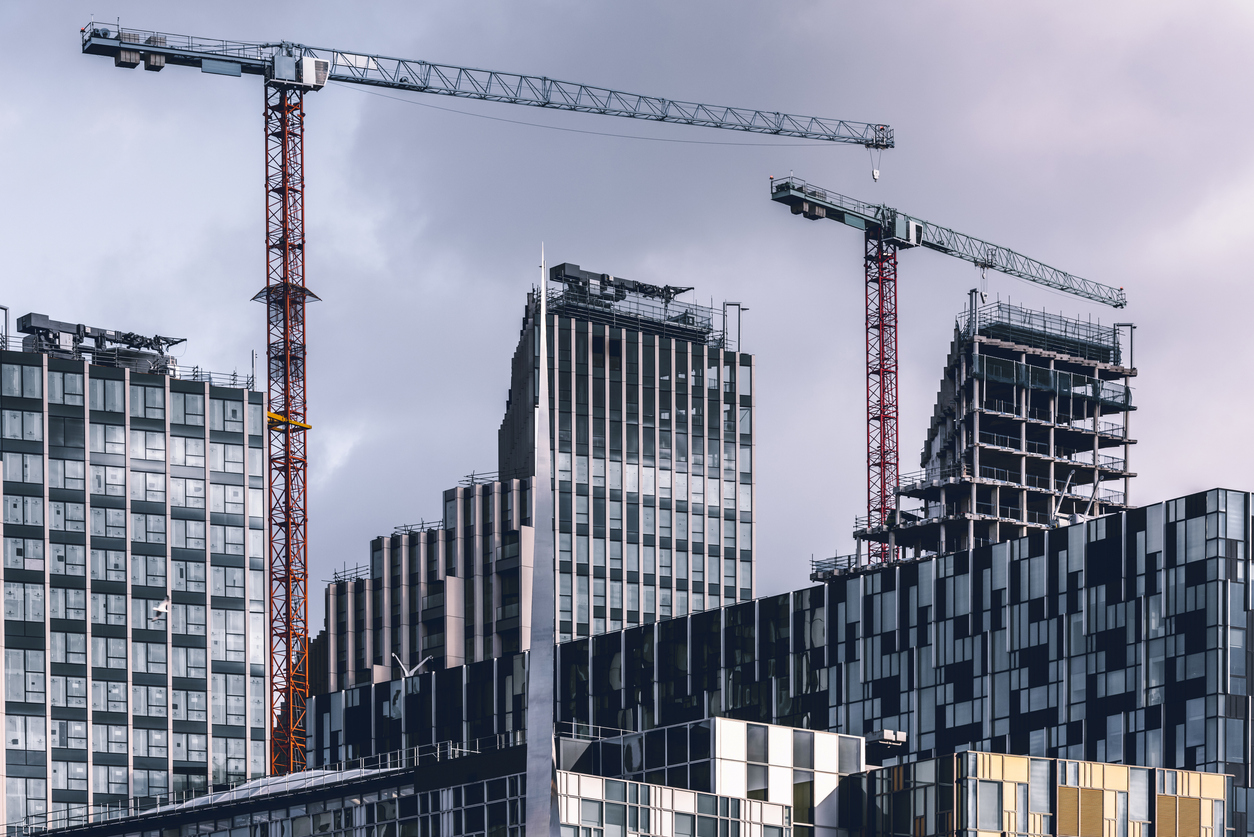 Imtech was able to reap multiple efficiencies with seamless processes resulting in cost management for the refurbishment and re-modeling of 11-15 Grosvenor Crescent.
Imtech is one of the largest technical service providers in the UK and Ireland, with extensive expertise and experience in engineering services, technical facilities management and systems integration.
Imtech had initially approached Asite in search for a reliable Common Data Environment tool to be deployed at 11-15 Grosvenor Crescent for a refurbishment and re-modeling project. Imtech had several expectations from Asite's Adoddle during their CDE tool pursuit, all of which Adoddle was able to deliver with ease.
They expected core functionalities, some of which were aspects like bid/tender, contract, and email management as well as provide workflow and numbering management. As well as this, BIM and 3D Modelling were an important aspect of the requirement as it needed to be linked with the CDE.
After careful consideration of Imtech's requirements, the solution proposed was the The 'My Project in the Cloud' which allowed access to the following Modules and Services, with no limits on data storage.
Document Manager
Pre-Qualification Manager
Workflow Manager
Bid/Tender Manager
App Library
cBIM Manager
Contract Manager
eLearning / Reporting
The 'My Project in the Cloud' package allowed Imtech to have unlimited users, unlimited data storage as well as 24/7/365 support for all internal project users as well as external members connected to the Grosvenor.
An effective CDE was at the forefront of Imtech's requirements and they were able to benefit from a seamless collaboration while successfully integrating all compulsory systems. This was mainly achievable through the Adoddle Navigator as it was able to support archiving of project data onto Imtech-owned servers for record-keeping and security which removed the need for manual management of files between the office and the collaboration environment. The Navigator provided an interface between the Asite Platform and Imtech's local file server or Enterprise Content Management (ECM) system, ensuring that everyone had the latest data. As well as seamlessness, inaccuracy was limited due to effective syestem synchronisation.
Imtech has also been able to reap the benefits of CBIM, minimizing confusion and errors. The Adoddle Platform allowed project members to view and comment on models, as well as link them to existing documents within a CDE. The result is a truly collaborative with a single source of truth, full aduitability, and limitless metadata. Our platform has the ability to enable smarter information management, giving Imtech the chance to operate and act with greater speed and clarity as well as automatically configuring system to align directly with BS1192 compliance standards.
While offering powerful document management, streamlined workflows, more efficient information management, full document control, and guaranteed compliance with global standards, Multiple efficiencies are easily achieved.
Over 54,000 companies use Asite to help them build better.
Asite Insights in your inbox.
Sign up for product news and our latest insights published monthly. It's a newsletter so hot, even global warming can't keep up.