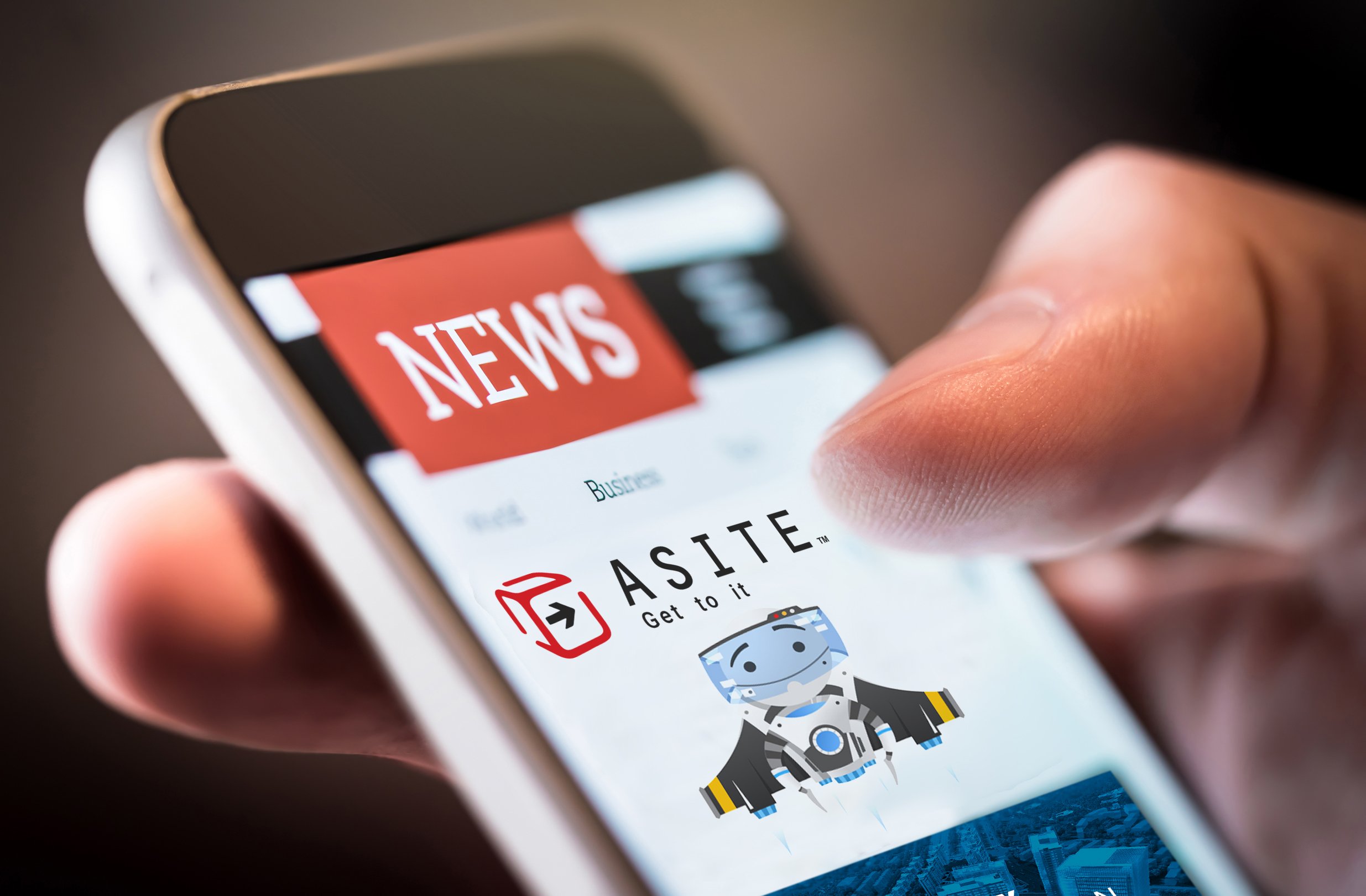 As part of our ongoing development programme, we have upgraded Asite to the Autumn 09 Release as of the 6th November 2009. As an Asite user, you do not have to do anything to use the new functionality; your account has been automatically upgraded. The Autumn 09 Release is full of great new features including:
Brand new maps "mash-ups"

- browse your workspaces visually using either our Google Maps portlet or our Microsoft Virtual Earth / Bing Maps portlet. Asite's Virtual Earth portlet supports 3D visualisation. Render your 3D models and make them accessible within Virtual Earth!
Collaborative Supplier Information Manager (cSIM)

- Source and manage all of your suppliers in a simple and consistent manner with cSIM. cSIM provides a collaborative toolkit to ensure that each of your supplier relationships is managed at an appropriate level in terms of communication, relationship management, document/contract management and health & safety risk along with the type and frequency of products and services supplied.
NEC Manager

- We have introduced extensions to the Asite NEC Manager which now fully supports all of the following NEC variants: ECC, PSC, TSC, and ECSC for NEC3, numerous NEC2 versions, and the Procure21 NEC2 and NEC3 flavours. We have also delivered a graphical dashboard report showing contract status across project portfolios containing many concurrent NEC contracts with a simple red/amber/green visual approach.
Supporting Large-Scale Programmes of Work

- Increasingly, Asite customers in both the public and private sector are using the platform to manage large-scale programmes of works and have hundreds of projects on the go at any one time. To support this type of scale we have introduced a number of administrative improvements:

Workspace Templates

- Users with the ability to create their own Workspaces can now create templates from an existing Workspace or create a new one from scratch. These templates can then be cloned to speed up creation of new Workspaces.
Workspace Settings Inheritance

- Users can choose to keep their Workspaces linked to the template using "Inheritance" meaning that changes to the template are copied to their Workspace. This means that you can update settings in ALL of your Workspaces by changing the setting in the template!
Multiple Role Membership

- For greater flexibility in how to apply security, users can now be members of more than one role. This means that roles for specific tasks can be created making custom security access easier to manage.

Procurement Manager

- Simplified trading with our ever growing list of buyers and suppliers using the enhanced Procurement Manager and Product Catalogue Manager.
Asite Navigator

- The Asite Navigator has been much more tightly integrated with your local file system so that Asite attributes on documents can be viewed directly within the Windows file properties. This enables Navigator to do automatic working folder clean-up and to scan working folders for documents not yet shared in Asite and provide visual prompts. The new Navigator features are designed to make working collaboratively with complex models or large sets of documents easier than ever.

We have integrated Asite Community functionality into the Asite Navigator - so that users can view the Asite forums, blog, Twitter feed, and Asite on LinkedIn directly from their desktop.
If you are interested in finding out more, please contact the Asite sales team at sales@asite.com / +44 207 749 7880.
We hope you enjoy the Autumn 09 release and all of the new features. There is full detail on all the new features in the Help & Training site and a number eLearning lessons have been made available for users. If you have any comments or queries, please do not hesitate to contact the Asite Helpdesk by email at support@asite.comor by telephone on UK Tel: +44 (0)845 130 5550 / India Tel: +91 (0)79 4021 1900.
Asite Insights in your inbox.
Sign up for product news and our latest insights published monthly. It's a newsletter so hot, even global warming can't keep up.