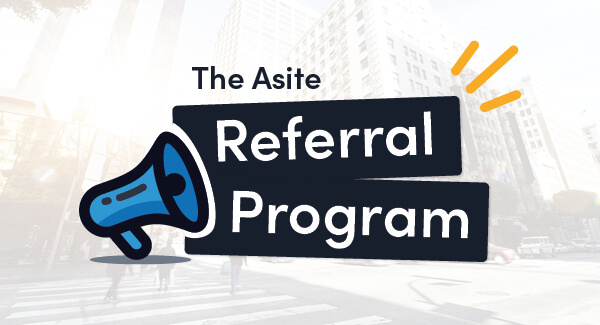 The new program allows Asite clients to recommend the cloud-based platform and help more organizations with their digital transformation
London, United Kingdom (March 2021) – Asite is delighted to announce the launch of its new Referral Program.
The new program will allow Asite clients to refer the Asite Platform to their business contacts, helping other organizations on their digital transformation journey. Clients will play a vital role in helping a variety of organizations implement digital solutions and, ultimately, improve their processes.
Asite will pay a 'Referral Fee' to clients if a recommendation or referral results in a new Asite user.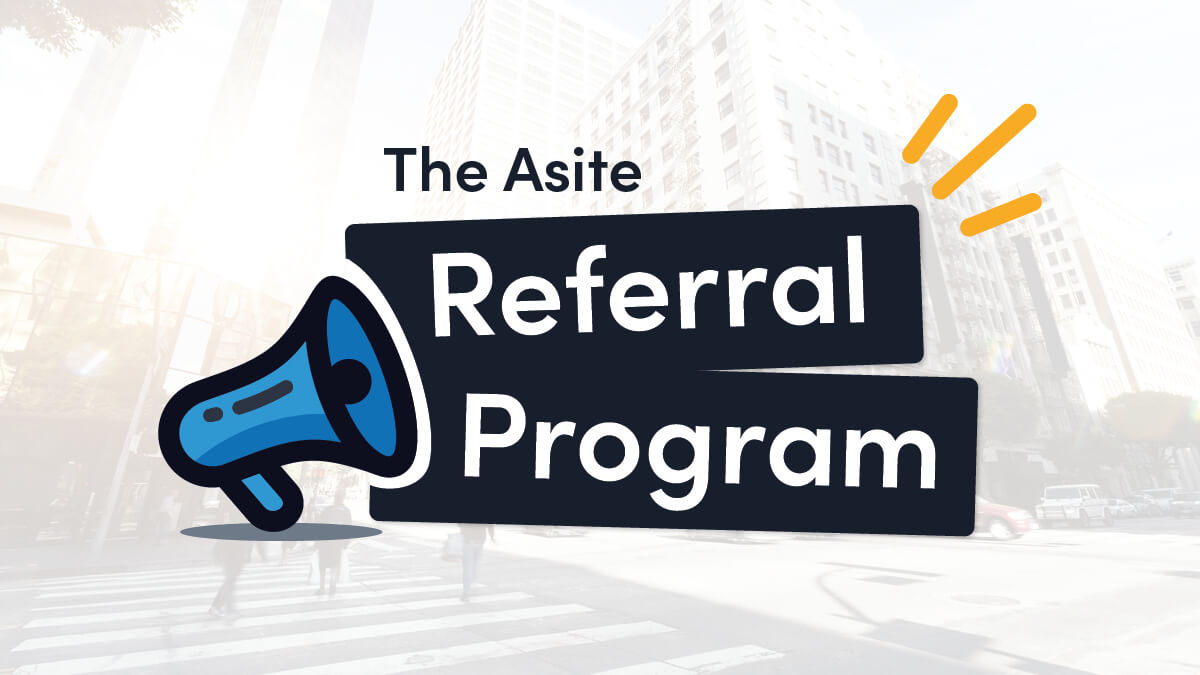 Richard Harrison, Asite Director of Customer Success said:
"Here at Asite, our clients are all leaders in their respective fields, and we value their recommendations immensely. They are a reflection of the work we do to help our clients operate successfully and achieve their full digital potential.


As remote working becomes more prevalent, we're keen to encourage the networking mindset that so many industries are built on. We want to let our clients know that sharing their experiences with others will help ensure no part of the supply chain is left behind on their digital journey, ensuring we're all growing together and building a resilient future."

Asite has a strong reputation for providing collaborative digital solutions for some of the most challenging and complex capital projects worldwide.
Through this work, Asite has been at the forefront of digital transformation globally and has developed to become a leader in the industry, helping connect the physical, digital, and human.
The Asite Platform creates one open ecosystem. It connects teams and enables them to build resilient businesses and supply chains and helps thousands of organizations in traditional industries automate their collaborative business processes and focus their attention on delivering innovative projects.
The Asite Referral Program will allow Asite to bring its expertise to more organizations globally and work towards its commitment to ensuring the challenge of integrating digital technologies is one we meet together, equipping organizations with the capabilities to streamline how they work and transform industries, ensuring no one gets left behind.
Asite clients will be able to refer business contacts directly to Asite via email or by filling out a form on the Asite website. Clients will receive a 'Referral Fee' upon their referred contact taking out a new 12-month contract for an Asite product or products.
The Asite Referral Program is open to both individuals and companies. To view the full Terms and Conditions of the Referral Program, please click here.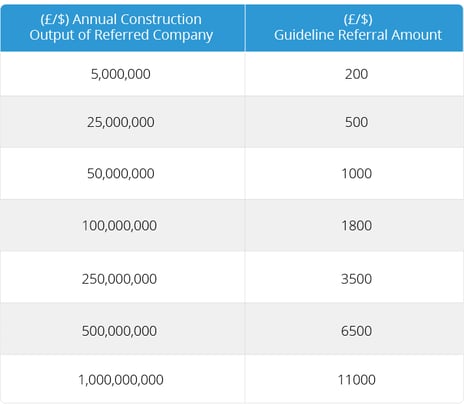 ---
About Asite
Asite's vision is to connect people and help the world build better.
Asite's open construction platform enables organizations working on capital projects to come together, plan, design, and build with seamless information sharing across the entire supply chain.
Asite's comprehensive range of solutions connect dispersed teams across the lifecycle of capital assets, enabling them to build better and build resilience. With Asite, capital project owners stay at the forefront of innovation, maintaining a golden thread of information throughout a project to facilitate the creation of digital twins.
Asite is headquartered in London's Tech City with regional offices in New York, Houston, Dubai, Riyadh, Sydney, Hong Kong, and Ahmedabad.
For more information about Asite, please contact sales@asite.com
Asite Insights in your inbox.
Sign up for product news and our latest insights published monthly. It's a newsletter so hot, even global warming can't keep up.