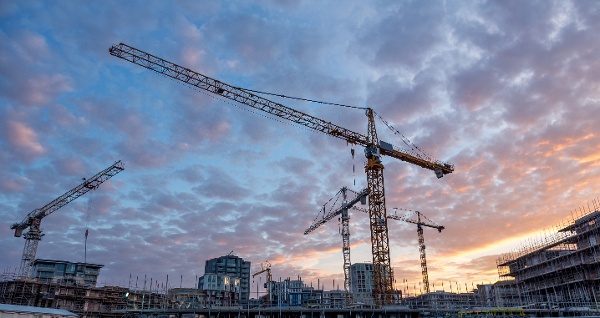 Given its vital importance to the economy, governments play a huge role in the construction industry.
As one of the industry's biggest clients, the success or failure of the construction industry often lies in the hands of those in government.
In the Netherlands, the construction sector is gaining momentum, incentivized by strong state support and several government projects, including maintaining and upgrading transportation infrastructure across the country.
The Belgian construction industry is also on an upswing following the lows of the COVID era. This is set to continue, with analysts suggesting an average growth of 2.4% between 2022 and 2025.
While in Luxembourg, construction is one of its most successful economic sectors. Between February 2021 and February 2022, output increased by 5.10%, with this upward trend set to continue.
With governments playing such a vital role in the construction industry worldwide, including across BENELUX, here are four government projects making their mark on the region in 2022.
---
1.

Connecting Cities

of Leiden and

Katwijk

in

The Netherlands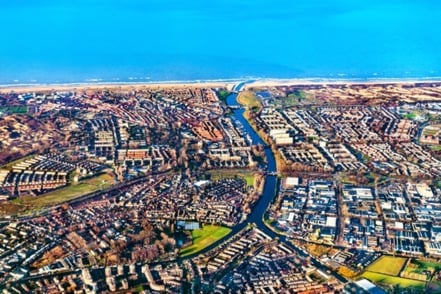 Backed by the Ministry of Infrastructure and Water Management, the RijnlandRoute is a new road connection linking the Dutch cities of Leiden and the coastal Katwijk.
The project, estimated to cost approximately €492 million, has been broken into three phases: new roads, bored tunnels, and bridges. Expected to complete in October 2022, the project will also see existing roadways modified and renewed.
The project is owned by South Holland province. The main contractors on the project are Mobilis B.V. Rotterdam, DEME-groep, and VINCI Construction Grands Projets.
---
2.

Creating a "City Prison" Outside Brussels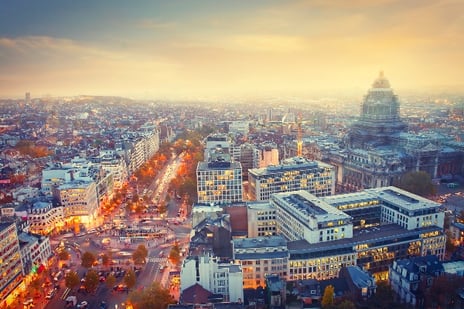 Haren Prison is a prison complex set to replace the run-down prisons of Saint-Gilles, Forest, and Berkendael on the outskirts of Brussels.
Dubbed the "city prison," the complex is set to house up to 1,200 prisoners by 2022, with three men's prisons, two women's prisons, and a youth institution. It is set to finish in August 2022.
Federal Public Service Justice commissioned the project and will be the largest prison in Belgium upon completion. EGM architecten and B2Ai architecture firms designed the project. The main contractor on the project is Cafasso NV, which comprises three shareholders: Macquarie Corporate Holdings Pty Limited, FCC Construcción S.A., and DENYS N.V.
---
3.

Meeting Climate Targets with the

Additional Draft North Sea Programme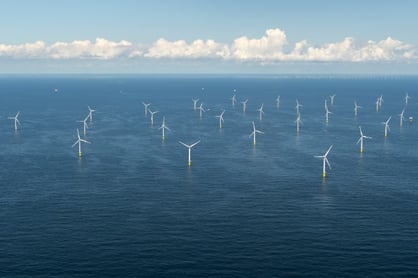 To meet the tightened E.U. climate targets for 2030—55% CO2 reduction by 2030—the Dutch Ministry of Infrastructure and Water Management has launched the Additional Draft North Sea Programme 2022–2027.
Kicking off in 2022, the program sets measures to increase the country's offshore wind target by 10.7 GW to 22.2 GW of operating offshore wind capacity by 2030.
Additional offshore sites have already been considered, with draft bids issued. These include two sites within the Hollandse Kust (west) Wind Farm Zone (HKWWFZ)—HKW Wind Farm Site VI and VII. The government will announce the winners of these bids in the summer of 2022.
---
4.

Future-Proofing the Dutch Rail System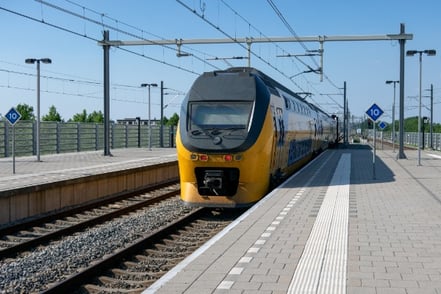 Owned by the Ministry of Finance, ProRail is a government organization that oversees the maintenance and extension of the national railway network in the Netherlands.
ProRail is considering a future-proofing program for stations throughout the country and a program to construct approximately 20 new stations. Focusing on renewing and expanding existing stations and developing new stations, ProRail wants to make its infrastructure more sustainable.
Both projects are still in the research phase. However, working with Studio Marco Vermeulen architects and with an estimated investment of €4.5 billion, work could begin as soon as this year.
---
Keeping up with Construction with Digital Tools
With governments across BENELUX and globally focusing on construction and infrastructure as part of the COVID-19 recovery plans, the pressure is on the industry to keep up with the influx of projects coming their way.
One way to ensure you don't miss out is to adopt construction technology.
The construction tech market is booming—expected to reach £11.5 billion or €13.8 billion globally by 2027, rising at a market growth of 6.5% CAGR during the forecast period, according to Research and Markets.
And it's hardly surprising considering tech can help solve some of the most significant issues on projects today—bridging the labor and skills gap and ironing out kinks in the supply chain.
With construction output soaring across BENELUX, construction technology will help projects maintain pace. Ready to adopt digital? Take the next step—Download our free State of Construction Report now or contact us at sales-ukeu@asite.com or + 31 20 808 9261.
Asite Insights in your inbox.
Sign up for product news and our latest insights published monthly. It's a newsletter so hot, even global warming can't keep up.