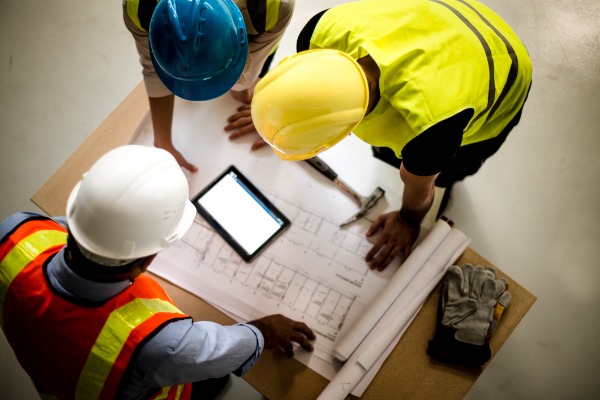 When you implement new technology on your construction project—or across your business—you can unlock a host of potential benefits, including productivity, efficiency, accuracy, and safety.
Just consider these stats:
- A 15% rise in productivity is possible within the next decade with construction technology, according to McKinsey
- 25% can be added to the cost of a project due to lack of efficiency, according to B1M
- Up to £6/$8/AED29 of direct labor productivity gains could be made for every £1/$1/AED5 invested in improving information management
- According to Deloitte, "connected construction" will be one of the most significant areas of growth for the construction industry in the coming years
- McKinsey predicts the construction industry is now entering a "platform era," which involves moving from point solutions to integrated solutions
With these benefits up for grabs, ensuring you choose the right tech is critical. But how do you choose?
Here are seven questions to ask yourself when selecting new construction technology:
1.

Does It

H

ave the

F

eatures

Y

ou

N

eed

and W

ant?
Identifying which features you need and want is the number one criteria when selecting a new tech solution.
Investing in new technology isn't something you do on a whim. Instead, it involves carefully considering what would help your team and identifying the gaps in your current processes. Ultimately, you invest in new technology because it gives you additional functionality or capability.
For example, if you don't have a field tool, purchasing one gives your on-site team the ability to access up-to-date project information and alert others of snags and defects. If you don't have estimating software, buying the right tools will allow you to create more accurate takeoffs. If you don't have a project management solution, purchasing one will streamline processes and communication and organize accurate, real-time data.
With your team and wider organization, you should identify which features you need and want. Then you can shortlist brands based on how well they meet those needs and wants. This is the start of your new tech journey.

2.

Is the

T

echnology

C

ompatible with

Y

our

O

ther

T

ech

Tools

?
Being compatible with your other software may not always be a consideration.
For example, when purchasing a drone—depending on its intended use—it may not need to be compatible with your software. But when you purchase accounting software, it is extremely important. Here, you need to be able to export data and electronic files to other departments that are working on different software.
If the technology must work within a larger digital environment, you should consider these alternatives instead of purchasing a standalone product that may leave you copying and pasting files from one place to another:
- Either you purchase a full enterprise management solution that provides seamless integration across all company departments
- Or you purchase a piece of tech that integrates with other solutions, allowing you to push and pull information without needing to hit CTRL + C
Many software companies have created these types of solutions to ensure their software and other relevant software "can talk to each other." What does this mean for you? No more manually inputting information from one solution to another or jumping between tabs to get a complete project overview.
---
3.

What

T

ype of

S

upport

Is

O

ffered?
Support is essential when training staff on any new technology. You must also troubleshoot and up-skill once the initial training is complete.
According to research conducted by SoftwareAdvice, "getting the most from your vendor and new system actually starts during the selection stage."
To ensure the tech support meets your needs, you should reach out to potential vendors. Ask them about any training they provide. It could be in-person, online, via video, or a document. The initial training is critical to fully adopt technology and realize its benefits. You should thoroughly vet the vendor on their training. Find out how you can get all desired employees trained on the new technology.
Secondly, determine if their tech support is robust and responsive. Do they have a hotline? What times of day and days of the week is tech support available? Does the company provide a dedicated point of contact for tech support? Does the company make on-site visits for tech support? Is there a cost to it?
Finding the answers to these questions will help you find the right tool for you and your team.

4.

Is the

T

echnology

P

rovider

R

eputable?
Do a background check on each tech company you are considering.
Consider these questions: What brands are your competitors using? How are end-users reviewing these brands? How do others see the brand? Are you willing to take a chance on a less established brand? Who owns the brand? How financially stable is that company? Do the values and missions of the brand and parent company align with yours?
By putting in the effort upfront to determine whether a brand is reputable, you can avoid problems, such as technology obsoletion, vendor-enacted contract breaks, and losing a supplier due to the financial instability of the (parent) company.
---
5. Is the

T

echnology

S

ecure?
Construction technology is often a digital means of gathering, communicating, and storing data.
Survey equipment, cameras, sensors, radar, lidar, and laser scanners are all ways of gathering data. Email, text, apps, images, video, and geo-positioned messages communicate data. And then, this data gets stored in the cloud or on a company server or the vendor's server.
A lot of this data will be sensitive. You don't want anyone to access it who isn't authorized, and you certainly don't want to lose any of the data. This is why it's important to determine how safe your data is in the hands of a vendor.
Remember, the construction industry was the top industry hit by ransomware attacks in 2021, according to a December report from encryption software firm NordLocker.
You should check web forums and social media to see if end-users have posted experiences with security issues. Ask the company about how they handle their customer's data, their security protocols, if any of their customers have had any security issues, and what they did to ensure it doesn't happen again.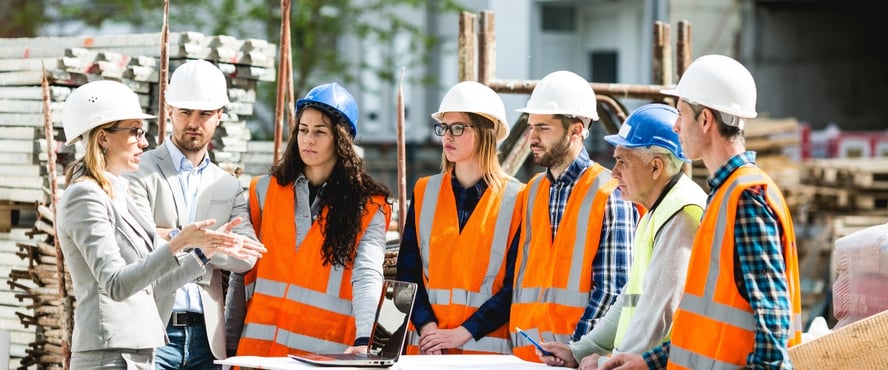 6. Is the

T

echnology

S

calable?
When the technology you use can scale with your business, you'll find it is effective for both small and large construction projects.
Technology can scale in two ways:
- Increasing the number of end-users at your company, such as rolling out new software to the entire company that was initially only used in select departments.
- By increasing the number of features or services provided by a technology company, usually in the form of tiers—basic, professional, deluxe
When technology isn't scalable, you have to purchase more. Increasing the number of iPads available to staff, for example, isn't scaling; it's additive.
---
7. Are

T

here

A

ny

C

ustomization

O

ptions?
Your desired technology's standard setup may not be 100% in line with your workflows. It's important to find customizable solutions.
Many project managers have proclaimed every project is different. So, finding a project management solution you can customize based on your type of project can be hugely beneficial.
Also, every project manager is different. So, finding a project management solution that can be customized to meet the personal preferences of each project manager is also excellent for compliance and morale.
You should discuss with the vendor what the customization options are, how easy they are to change, and which options will work best for your company.
Ready to make the leap and start looking for new construction technology for your project or organization? Get started here.
Nathan Medcalf
Nathan Medcalf writes about technology, heavy equipment, and construction for numerous clients and has been published in more than 30 trade publications since 2006.
Asite Insights in your inbox.
Sign up for product news and our latest insights published monthly. It's a newsletter so hot, even global warming can't keep up.