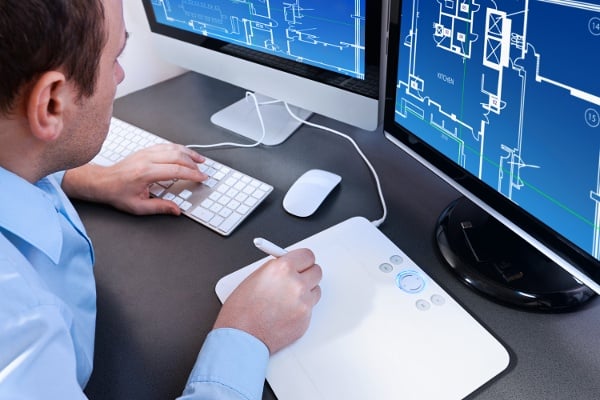 Let's set the scene:
You've just purchased a new piece of construction software, and you've run into an issue. You can't find a file you just uploaded. A page you need to access isn't loading. Or your on-site team members are struggling to sync the app.
Your first call? Tech Support.
Having the right tech support to troubleshoot your issues is critical. It could be the difference between wasting hours trying to resolve an issue yourself or spending minutes solving a problem by chatting to a support team member.
Even worse—it could mean success or failure when it comes to your new piece of tech succeeding or failing. According to JBKnowledge, 35% of construction firms cite "lack of staff to support the technology" as the primary limiting factor to adopting new technology.
It is essential that you avoid this pitfall and make sure you can easily call upon software experts.
While there are many questions to ask when choosing a new piece of technology, ensuring your new software has solid tech support is up there. Here are three questions to help get you started:
---
Question 1: What Are the Support Response Times?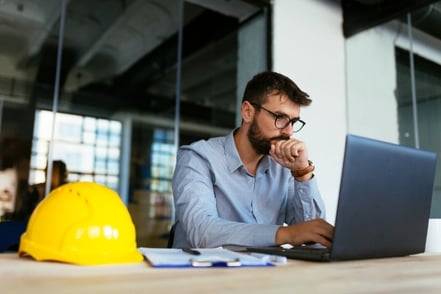 Construction projects don't neatly fit into the 9-5.
Often, projects include a vast array of stakeholders, often split over different regions and time zones. This means when you're closing your laptop or walking off-site for the evening, your colleague elsewhere could be starting up their computer or lacing up their boots for the day.
This means your tech support must match your project schedule. If your on-site team has an issue, waiting until the next day for it to be resolved is not an option.
Ideally, your software support should be 24 hours—meaning regardless of where you are in the world; your question will get picked up.
Your software support should also have a minimum response time. There is no use in your question getting picked up if no one is going to answer it. While some issues may take longer to fix than others, knowing your concern is being investigated offers some level of comfort.
---
Question 2: What Does Support Access Look Like?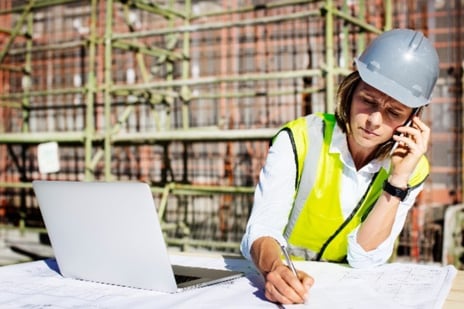 Support can come in all shapes and sizes—a phone call, an email, a help center, or an automated response service.
Depending on your query or issue, any of these options are viable. But sometimes, people want to avoid the help guide and just talk to someone else.
This isn't always easy. We've all experienced torturesome calls with a phone company, your electricity provider, or worse, trying to sort out your taxes. You've been on hold for nearly an hour with the unhelpful reminder that "your call is important to us" or "there is more information on our website" played every few minutes.
Construction projects don't have this time to waste.
When signing up for new software, ask them how you can access the support team. Can you send them an email or call them directly? If it's through the chat function on the website, will I get to talk directly to a technician?
These simple questions will help you avoid getting passed from pillar to post and going nowhere.
---
Question 3: Is the Software Regularly Updated?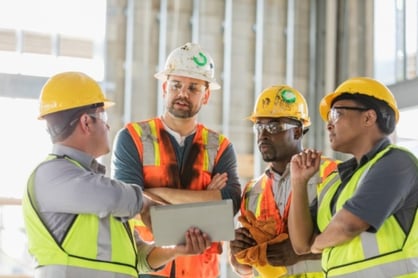 Tech support shouldn't be a constant one-sided barrage of questions. You should get some questions and updates in return.
Tech software is constantly being updated. Think of your mobile phone. How often does the new iOS or Android OS alert pop up?
Construction Software should be the same. It should constantly evolve, innovate, and provide you with the latest and most up-to-date features.
Ask your software providers how much they invest in their product and if they update it on a regular basis. Also, query how they come up with their updates—is it based on customer feedback?
You'll have a good indication of whether your software provider will create new features and improvements regularly. Or whether you'll be working with the same features years down the line.
---
One Platform, Global Support
Asite provides its users with unparalleled and unlimited support.
For years Asite has been at the forefront of digital innovation and has a strong reputation for providing collaborative digital solutions to some of the most challenging and complex projects worldwide.
Our clients are at the heart of this innovation—working with them to develop the Asite Platform to meet their evolving needs.
Today, over 62,000 organizations use the Asite Platform to streamline processes, drive down costs, deliver collaboration, and enhance security on their projects.
The Asite Platform is also ever-growing, constantly developing new integrations and products to help its clients excel. Asite's dynamic team is consistently at the forefront of change. Continuous learning, upskilling, and innovation have allowed Asite to compete in the global marketplace against larger organizations and deliver world-class digital transformation consulting.
The platform is supported 24/7/365, backed up by our extensive investment in infrastructure, which brings unparalleled security and reliability to our customers—audited and accredited by governments internationally.
Discover how the Asite support team can be on hand to guide you through your new construction software, learn more here.
Asite Insights in your inbox.
Sign up for product news and our latest insights published monthly. It's a newsletter so hot, even global warming can't keep up.