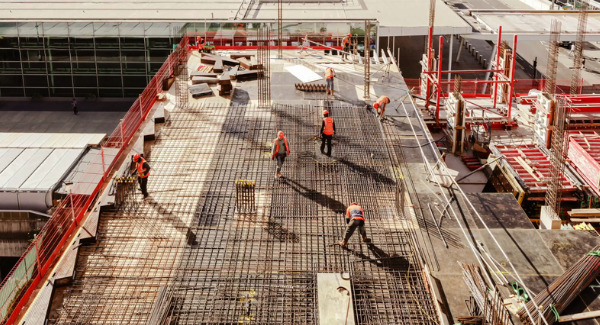 For general contractors (GCs), prequalifying subcontractors is part of making smart decisions when bidding on a construction project. This is especially true in a post-pandemic world where volatile material prices and labor shortages could have a trickle-down impact on keeping a construction project on track.
For example, your ability to complete your project on-time could be derailed if your subcontractors are struggling to pay their suppliers.
Failing to prequalify your subcontractors is always risky. It's important to use best practices when it comes to prequalification. At a high level, effective prequalification moves beyond ensuring each sub is within budget. It requires taking the time to find the right sized contractor who can adequately perform the work within project deadlines, as well as identifying any safety or financial risks the sub may add to the project. Feeling out the overall professionalism of the business is important, too. For example, you wouldn't want to hire a walls and ceilings firm with no experience with the size and scope of the project you're bidding.
Want to make sure you're working with subs you trust? Here are eight areas to focus on when prequalifying your subs, and our recommendations for moving through this process.

1.

General Company Information
The most basic step is to understand who owns the company, who manages it, and how many workers are employed. It is also worth finding out how many states they operate in (so you can understand whether they might be useful in the future). Also, you should make sure they have met all state-specific licensing requirements.
Other vetting strategies include asking for a list of suppliers and subcontractors who may take part in the project, inquiring about the company's minority/disadvantaged business status, or requesting the work history of laborers who will be a part of the project. Be sure to approach the sub with empathy in hopes of building a long-term relationship.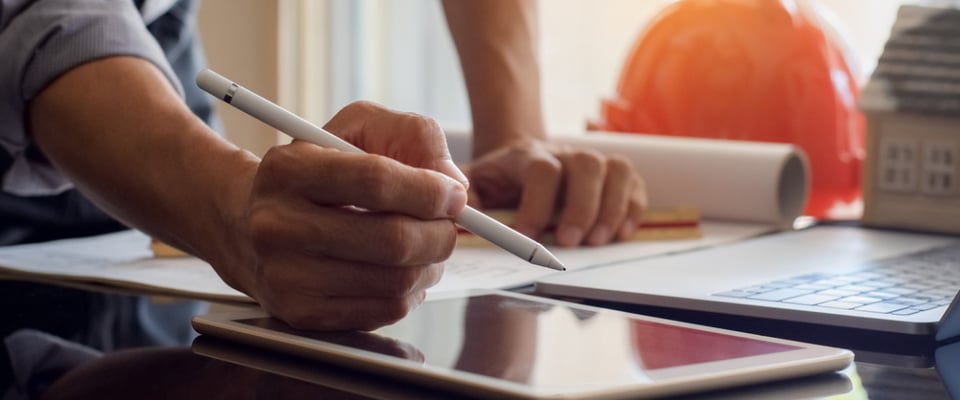 2.

Project History
Asking for a portfolio and work history can help you understand the sub's style of work as well as the types of projects they may be equipped to handle. It can also further establish the sub's depth of experience (or lack thereof) and whether their skills justify their bid.
As part of this process, you may want to check for any quality certificates and ask whether there is staff available to perform quality control/quality assurance on the work. Vetting the sub's commitment to protecting project data is sometimes overlooked at this step, as is understanding their overall ability to think creatively and offer innovative solutions. All these questions are important for gaining a full understanding of the company's professionalism and skill.
---
3.

Licenses
Hiring a sub with improper licensing creates an enormous risk for the project. Be sure to ask for commonly issued licenses as well as any state-specific licenses based on your project location or on the company's work history and operating locations.
You should remember that a contract with an unlicensed sub may not be legally enforceable should a problem arise during the project. In fact, in some states in the U.S., an unlicensed sub cannot file a mechanic's lien to guarantee payment to their own workers, suppliers, and subcontractors.
A mechanic's lien is a legal claim on the construction property in case of nonpayment.
In other states, the GC may be subject to sanctions and fines – and even prison time – for hiring an unlicensed sub.
---
4.

Safety Records
.In the U.S., the minimum inquiry that should be made is asking for the sub's OSHA 300 information. However, you should also ask for an EMR letter (also called an E-MOD letter) to review their history of workplace injury as compared to similar companies in their industry. The EMR letter will specify an experience modification rating; a rating higher than 1 indicates a higher-than-average rate of injury, and the sub should be avoided.
Other safety issues to probe about are indemnities paid for labor accidents during the past five years, how the sub disposes of construction waste, and how the company's management feels about safety accountability. All these questions provide a feel for the sub's true commitment to safety and help you move beyond basic industry requirements when comparing bids. A few subs may even be able to offer some type of safety accreditation as an extra layer of risk protection on the project.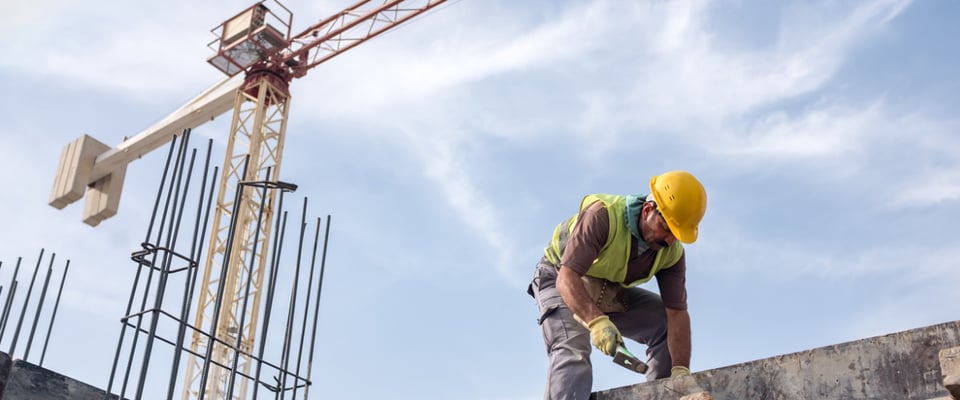 5.

Insura

nce and Bonding
Every sub you hire should be bonded. This ensures the GC is protected from subs who disappear midway through a project, and the sub's own business can remain solvent for the duration of the engagement. There are two types of surety bonds that can be secured by subs: subcontractor performance bonds, which protect the GC against default, and subcontractor payment bonds, which protect the sub's own workers and suppliers. Ideally, the sub should have both.
Make sure to request the bond provider, agent name, contact information, and bond rates – including rates for specific volumes, the single project bonding capacity, and the overall aggregate bonding capacity. You may also inquire about any workers' compensation insurance the sub may have available to their workers, which can help you further assess the company culture and overall risk to your project.
---
6.

Financial Health
Proper bonding is only one part of a sub's financial solvency. When reviewing a bid, ask about the sub's working capital (the operating liquidity that is available) alongside a request for financial statements and average monthly billings. Also, ask if they have a Dun & Bradstreet D-U-N-S® Number, which can help you research their credit profile and any bankruptcy history.
GCs can also ask for more specific information about revenue, assets, net equity, and current liabilities to understand the sub's financial health.
---
7.

Reputation and References
The best way to review references is to ask the sub to provide three or four contacts who can vouch for work quality, dependability on projects, and overall professionalism. Requesting the names of a few of their suppliers or local vendors may also be helpful in finding out if they pay their bills on time.
Being choosy when it comes to subcontractors means you can avoid issues, such as having a subcontractor default on a project. A nonperforming subcontractor could end up adding costly delays to your projects.


8.

Litigation
It may be difficult to determine if a sub has any active litigation, aside from asking them directly if they have (or have had) any judgments, contract defaults, or contract terminations. But it's important to at least try – especially if they claim to have a clear history.
One of the challenges with researching litigation is there is no single database to search for cases. Sometimes, litigation begins with a complaint and is settled privately before going to court; these cases and complaints are not readily discoverable. For independent contractors who operate without a business structure, the County Clerk's Office may be a good resource to check for lawsuits or court cases. But for many subs, you may need to conduct various searches on the web to look for evidence of dishonesty or unethical activity.

---
Using Tech Tools
to Prequalify Subs
For GCs, finding subs you trust is never just about the low bid. It's also knowing subs are qualified before you ever submit your final proposal. But how do you make sure subcontractors have a solid reputation and track record?
One way to better assess your risk and make more informed decisions is by using bid management software. Software that includes bidder prequalification tools simplify how to ensure bid coverage and level and compare bids. By using qualification form templates, bid management software can streamline your process—plus make it easier to keep favorite subs qualified.
Ready to simplify your bidder prequalification process? Find out how Asite can help you assemble the right team on every project. Learn more now.
Asite Insights in your inbox.
Sign up for product news and our latest insights published monthly. It's a newsletter so hot, even global warming can't keep up.