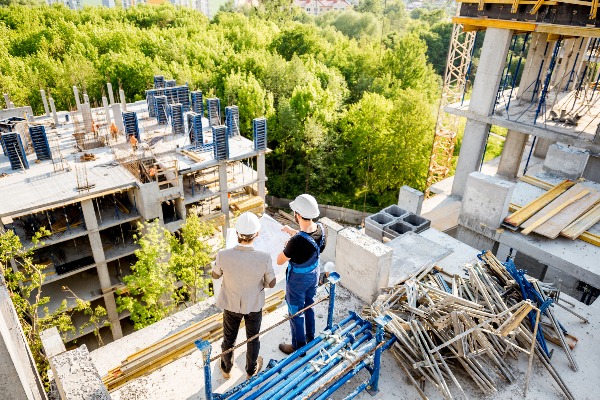 The average construction projects produce massive amounts of information, from safety documents and drawings to admin reports and change orders. Often, this volume of information translates into mountains of paper.
When walking through the jobsite or even working from the office, managing this mammoth amount of construction documents in paper form can quickly descend into chaos. Imagine chasing down a critical document that has been caught in the wind or stacking docs on your desk Jenga-style.
Sprinting after an A2 drawing or spending hours sifting through countless pieces of paper on your desk to find the most up-to-date report isn't the best way to spend your working day. It is also probably a sure sign that it's time to go paperless—or at least consider it this Earth Day.
Document management software gives you back control over your projects. In one single centralized cloud-based platform, you can store, track, collaborate on, and manage all your construction documents
But that's not all; here are five more reasons why going paperless on your project could be the best next move for you and your team: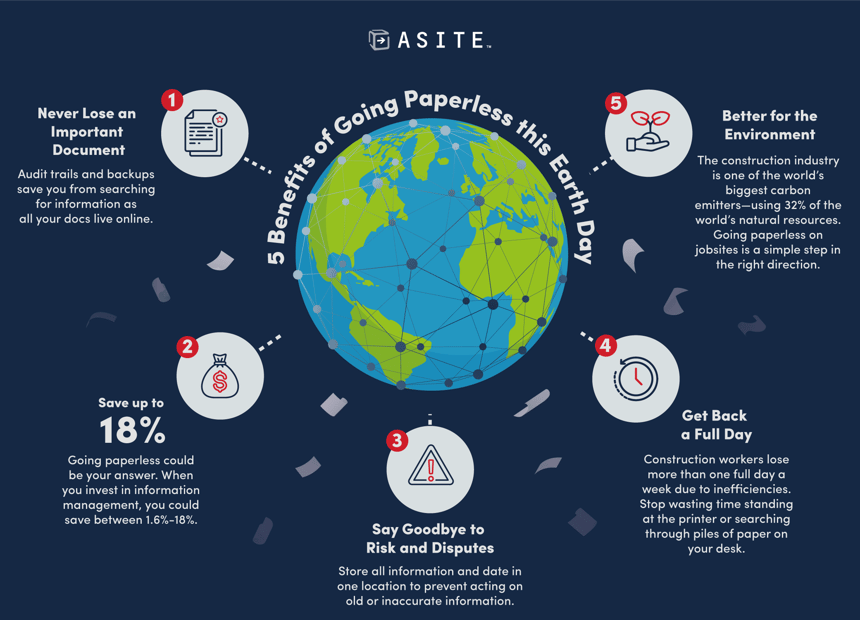 *To download a pdf of this infographic, please click here.
Ready to Go Digital?
With these benefits and more waiting for you, it's time to turn off the printer, remove the filing cabinets, and go digital.
But before you do, you need to make sure you and your team are ready. Implementing a new piece of tech, like a Document Management System (DMS), is no mean feat. It's quite common for new tools or software to fail to get up and running.
Why? According to JBKnowledge, the information technology services company, just over 38% of construction firms put this down to a lack of staff to support the technology. Other factors, such as an aging workforce, lack of skills, and reluctance to rethink business models, also play a role here.
When you're making the digital leap, team onboarding, digitizing documents, and customization are just three best practices. With the right plan behind you and your team bought in, you can start reaping the rewards of going paperless.
Want to manage all your project information on one centralized platform? Discover how Asite can help you keep your construction documents in check and finally say goodbye to paper. Learn more here.
Asite Insights in your inbox.
Sign up for product news and our latest insights published monthly. It's a newsletter so hot, even global warming can't keep up.