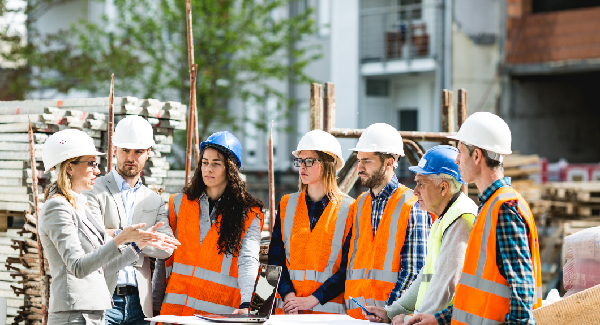 If you've ever wondered about the high cost of poor collaboration—just consider this case:
An American tunnel project with almost 600 vendors was able to use a single platform for bidding, tendering, and contract management and:
- Saved over 20 hours of staff time per week
- Reduced the time to generate reports by 75%
- Speed up document transmittals by 90%
As noted by McKinsey, another project saved more than $110 million on project costs and boosted productivity by implementing automated workflows for reviews and approvals.
Despite these obvious cost-savings, the construction industry is notoriously fragmented. Does it really take a herculean effort to improve collaboration on your average project?
If you're ready to become a collaboration legend without legendary effort, here are four simple tips for kick-starting collaboration on your next project:
---
1.

Establish a 'One Team' Approach
Balfour Beatty, the leading international infrastructure group, lists establishing a 'one team' approach and creating shared objectives as one of their seven basic elements to promoting collaboration in construction.
This 'one team' mentality should be established from the get-go. Minimizing blame culture, holding regular team meetings, and ensuring effective communication and shared principles will foster this approach.
This helps set the tone for the project and creates an integrated project team, leading to better project performance and risk reduction.

2.

Get Rid of Disjointed Tools
When multiple stakeholders from different disciplines come together, they often bring with them their own tools. While this may not seem like an issue on the outside, chaos ensues when these tools start trying to share information.
If your Field app can't read the models produced on your engineer's BIM software or your preferred supplier hasn't been granted access to your tender invitation, information sharing becomes a real issue.
When using different software or tools, ensure they can 'talk' to one another and exchange and make use of information. Or better still, implement a single platform where you can easily share information.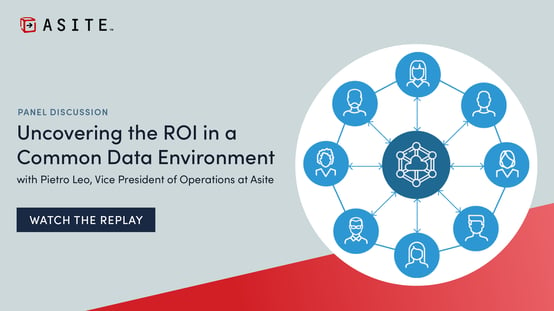 3.
Make Sure You're All Singing from the Same Hymn Sheet
You can never achieve true collaboration if your team members are working from different information. For example, someone forgets to share an updated document with the wider team. Or a document has been updated by multiple people leading to 5-6 versions of the same doc. This behavior opens the door to costly mistakes and delays.
The Society for Human Resource Management (SHRM) suggest that due to employees failing to share knowledge effectively, Fortune 500 companies lose as estimated $31.5 billion a year.
Why not put an end to the confusion and implement better collaborative practices? You can start with a single source of truth.
The most recent, up-to-date document should be held in a shared space and be accessible to all. These documents should also have version control, meaning you know when it was last updated, who updated it, what they updated.

4.

Introduce Open, Secure

Communication Channels
Collaboration and communication go hand in hand. It is critical for you to establish clear lines of communication across your entire project team.
Communications channels need to be open, fast, and secure. Information needs to get to the right people at the right time. Does information ever go missing from the office to those working on-site? It can be tricky, but you need to make sure information makes it to its destination.
According to the Get It Right Initiative (GIRI), avoidable errors across the construction industry account for 5% of project value, costing approximately £5 billion a year in the UK alone. Keeping your supply chain talking could help put a dent in this costly bill. You'll promote the collaboration your project needs to thrive.
---
Prioritize Collaboration to

Save Time and Money
The global construction industry is huge with spending predicted to reach $17.5 trillion by 2030. The industry brings together millions of people from various disciplines, all working together to achieve the same goal. Yet, despite its importance, getting these stakeholders to work together effectively remains a real issue.
FMI reports that 9 out of 10 projects are either over-budget or delayed. Helping your team prioritize collaboration is one of the best ways to reduce chaos and confusion.
Ready to improve collaboration? Find out how a Common Data Environment (CDE) can help your business get everyone on your team on the same page. Download our report now.
Asite Insights in your inbox.
Sign up for product news and our latest insights published monthly. It's a newsletter so hot, even global warming can't keep up.