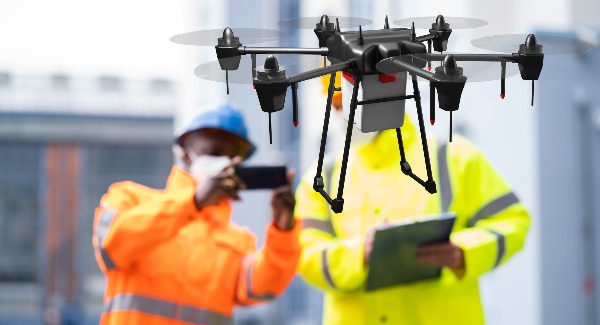 The only constant is change—especially when it comes to technology and the construction industry.
In today's economy, adapting to and using new technology is becoming more and more a part of everyone's job description—especially in the construction industry. If your construction business wants to be more competitive, meet compliance standards, and cut costs—you'll likely be introducing new systems, workflows, and processes regularly.
For example, many construction firms look to improve how they manage construction documents and improve project management with new tech tools. Then there are the firms operating at the next level—using drones, 3D printing, augmented and virtual reality, and BIM to plan, build, and manage construction projects.
So, when implementing new tech in an organization or on a project, how can companies boost their success rates? Training. When a company takes time to train employees properly, it leads to greater productivity and efficiencies. When they don't, it results in more mistakes, higher operating costs, frustration, and increased employee turnover.
There has been a historical lack of investment in technology in the construction industry. To no one's surprise, 28% of the JBKnowledge participants in their 2021 ConTech Report said a lack of knowledge about new technology was one of the reasons limiting their tech adoption. The report found a lack of training or staff to support the technology was driving much of the tech resistance found in the construction industry today.
Still not sure whether your firm needs to add a training budget? Here are some of the key reasons you should train employees when adding new technology:
1. Boosts Employee Engagement
Regularly training your employees will lead to stronger employee engagement. When employees believe they have an employer who will support their professional activities and development, they become more committed to the company. This means they will better execute their job duties and help you achieve your goals.
To put it simply, if you have your employee's back, the employees will have your back.
Whether you're introducing a new ERP system or bidding software, when employees feel supported, they will buy into what the company rolls out.
But what about those employees that may struggle with change and learning new technologies? The end-user will judge products from a different point of view than the IT department and management, so one way to get buy-in is to make them part of the new technology selection process.
When end-users are involved in the decision, other employees will feel their opinion is valued and they will more likely embrace the technology.
Not every IT decision needs to be an IT department decision. For example, when choosing a new field app for your project, your on-site team should be front and center. They know how they need the software to work, what issues it needs to resolve, and what it needs to do to make their lives easier. You would never want to use an app in the field for snagging if the end-users have had no input into product features and functionality.

2. Prevents Use of Shadow IT
Another point to keep in mind: employees will find a way around any approved software or workflows if the tech makes it difficult to complete their job. When they don't understand a technology, they may adopt another technology to complete the work—this is called shadow IT.
The implementation of shadow IT can result in a company not being able to access some of its own data or allowing unauthorized people to access company data. This is because employees don't always check how secure shadow IT is before implementing it.
---
3.

Improves Overall Performance

When employees are well trained, they work more efficiently, meet higher standards, and require less supervision.

According to a 2019 report published in The International Journal of Business and Management Research, 90% of employees surveyed agreed or strongly agreed that training and development programs improved their job performance.

When employees have adequate training and feel valued, they develop strong, positive connections to the company and become better advocates, thereby enhancing your company's reputation.

Better trained employees will also do a better job to help you either grow your business or win repeat business, which can be very important in the subcontractor-general contractor relationship. They will more likely offer better products or services, which will lead to future sales and positive customer reviews. The adverse is true as well—poorly trained employees will impact how everyone in your industry views you.

Consider how Dubai has put itself on the global construction tech map by embracing BIM and 3D printing. As the UAE positions itself as a digital pioneer with its landmark projects, such as Dubai's Museum of the Future, Dubai Metro, and the Louvre Abu Dhabi, there will be a strong demand for well-trained employees to deliver and maintain these innovative projects.

4. Increases Your Revenue
Companies that train their employees see higher profits and lower costs.
Companies that invest $1,500 on training per employee earn 24% more profit than companies that invest less, according to HR Magazine, which is based in the UK. Furthermore, according to a study of 2,500 businesses completed by the Association for Talent Development (ATD), companies that offer thorough training generated more than twice the income per employee compared to firms offering less training.
Plus, these employees who feel their employer invests in their future by providing training are much more likely to stay in their jobs, which saves money on hiring new employees.
The Center for American Progress reports the cost of replacing an employee can be 20% of that employee's annual salary for many employees, but can be as high as to 213% of the annual salary for highly trained executives.
By establishing a culture of training, your company will attract the best talent, improve overall performance, and decrease the time and money they would have to spend hiring and training new employees.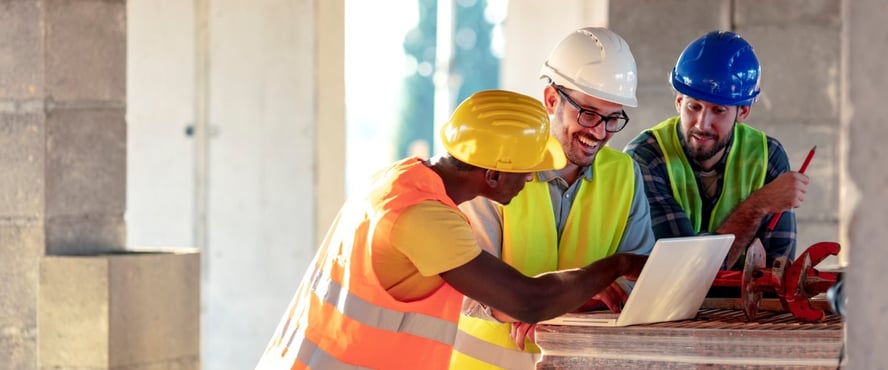 How to Set Up a Training Program
The best policy is to be proactive with your training. You should give impacted employees plenty of advanced notice before switching technologies. It is important to set clear and realistic deadlines and rollout methods and communicate them. People will likely respond more positively when they know what to expect.
You should consider choosing training formats (PowerPoint, video, hands-on demonstration, gamification, tests, Q&A) that will have the best impact on employees and fits your budget and schedule. This is especially true when training people on a construction site.
It is also vital to make training a priority by allocating the needed time and resources. This means employees won't have to disrupt their regular duties to squeeze in time for training.
Another best practice is to use subject matter experts to convey the material. These individuals may come from within your organization, or you can use experts provided by the technology company.
Experts say it is critical to tailor training people's skill level. You may need separate training programs for different departments if each department uses the technology differently. Only train them on what they need to know, so they're less likely to get overwhelmed or confused.
For example, in the UK, the CITB notes that many construction companies are using a mixture of "bite-sized" or e-learning modules and putting more emphasis on individuals taking responsibility for their continued development.
When training is complete, be sure to assess outcomes. You can then learn the strengths and weaknesses of the training approach. This way, you can better evaluate your decisions regarding training and improve the experience the next time you need to do it.
And remember, training isn't a one-and-done. You should expect employees to approach you with questions on a new technology in the days or weeks after the training is complete. Construction technology is constantly changing and innovating, it's important we keep up.
Considering implementing tech on your project or in your organization but not sure how it will impact your team Asite's extensive and wide-ranging training courses are interactive and are offered via two delivery styles—instructor-led or online. Discover more here.
Nathan Medcalf
Nathan Medcalf writes about technology, heavy equipment, and construction for numerous clients and has been published in more than 30 trade publications since 2006.
Asite Insights in your inbox.
Sign up for product news and our latest insights published monthly. It's a newsletter so hot, even global warming can't keep up.