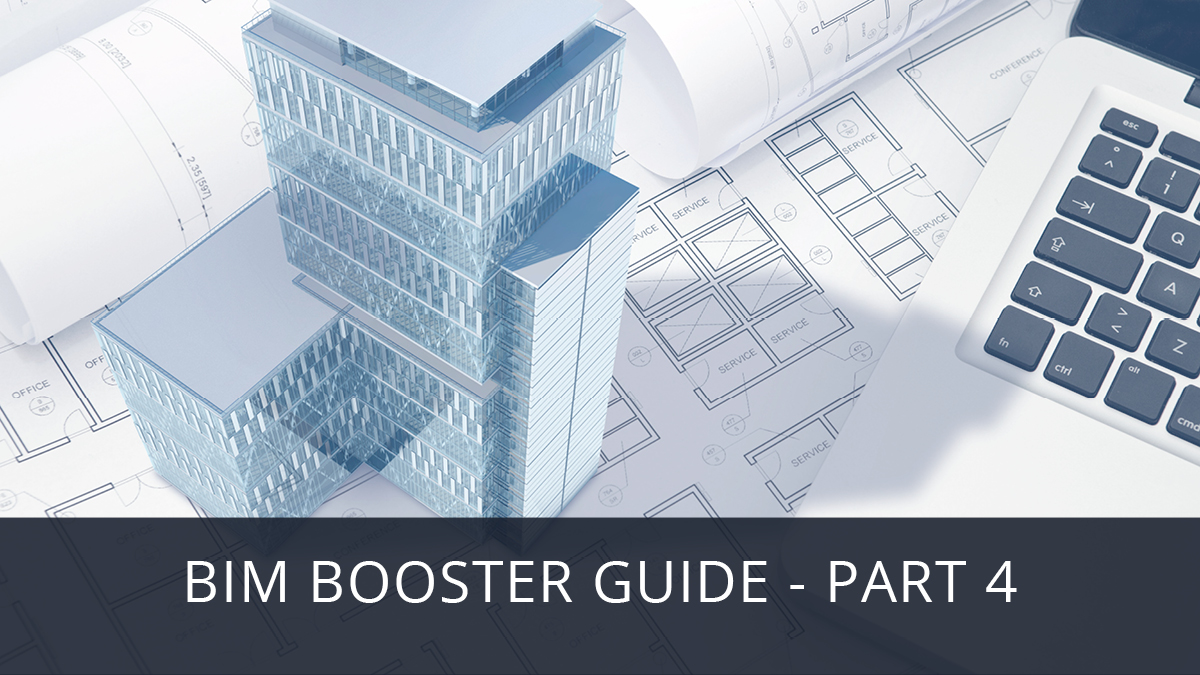 When it comes to building a BIM kit, asset management solutions are often overlooked. Organizations tend to focus on BIM processes during the delivery stage (i.e. design and construction) and forget about the long-term productivity and cost benefits of BIM software and standardized BIM processes during the operation stage.
Asset management software is designed to help owners and asset operators efficiently track and maintain resources and properties by compiling data on things like the value, physical location, and the use history of an asset. That said, asset management software offerings are not equal in terms of capabilities and user-friendliness. So, here are five features to looks out for:
1. Accessibility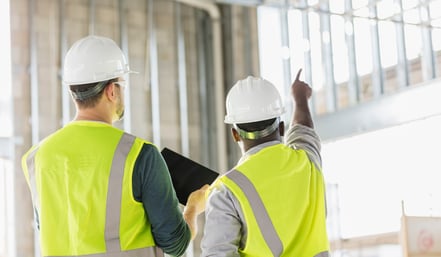 You want a solution that you can access anywhere, so we recommend a cloud-based solution with both a desktop and mobile app to provide access online and offline, while also controlling role-based access permissions.
Relying on an internal server will leave you dependent on a VPN and vulnerable to computer crashes or conflicts with other programs. Moreover, your IT teams will be stuck having to deal with installing software, updates, or patches.
An accessible cloud-based solution saves time and costs, allowing you to receive new features as soon as they're developed rather than waiting for a new version of the software to be released.
The other side of accessibility is – who has access. Look for software that allows you to set up access categories that define who has access rights to specific asset types, restrict what asset site locations they can view and edit, and set up data administration tools, reports, and modules.
In this same vein, you'll want a blind audit feature to limit access in instances where a third party may be conducting audits on your asset catalog.
---
2. Ability to Link to Your Asset Model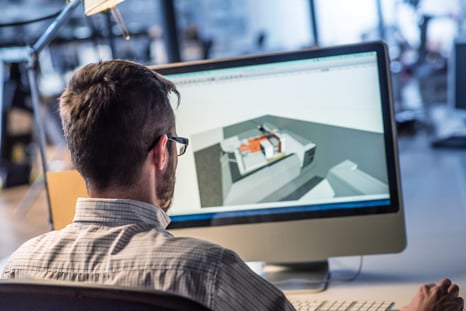 Across this series, we have talked extensively about the importance of interoperability when assessing your tools. So now, moving away from how you get information, we want to cover the format of the information itself.
In the operation stage, you need to access data from the asset model related to its manufacturing and operation. However, this is often in a format that is not accessible to the operations team as they may not need 3D data.
The ability to extract data from your BIM models into a structured easy to use format, like Excel, will facilitate the exchange of information across systems and between stakeholders in a format that is useful to them.
Integrate your CDE with your asset management system to automate the handover of documents, such as O&M, H&S, and As-built files, into the asset management system. This also includes model data (i.e. COBie output from CDE or BIM authoring software). Here, it is also vital that you can sync this data back to the model while maintaining a complete audit trail.
Ultimately, a solid asset management solution should allow you to create precise data sets and manage a structured database by asset tag, asset type, vendor, customer, or employee. Moreover, it should provide a single point of entry, preventing the double handling of this data.
---
3. Asset Tags and Inventory Management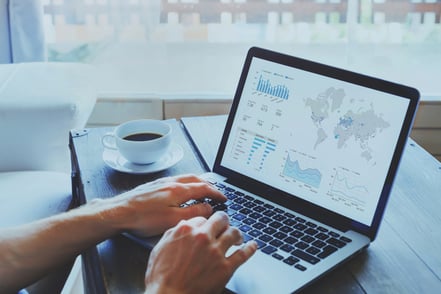 To manage inventory effectively, assets need to be tracked efficiently. Your asset management software should make this as easy as possible by providing simple but impactful features like the ability to track, manage, and control inventory from a single dashboard.
Tracking multiple quantities of identical assets can be complicated. You can set up each item with its own asset tag and history, but that can be cumbersome and time-consuming. To make the tracking process simpler, look for asset management software that lets you manage these multi-quantity items under one asset number or ID.
Similarly, barcode or QR code labels (also known as asset tags) are an important part of every asset management system. Your software should have the built-in ability to design them.
Your software should also enable you to implement processes that support the tracking of valuable assets. An easy-to-use check-in/check-out feature can greatly improve accuracy and reduce the time spent passing out and receiving assets.
Some software offerings allow you to use a single transaction when checking in and out multiple assets to multiple assignees. This ability can be extremely useful for tool cribs, schools, and emergency response units with many assets that must be regularly checked in and out to multiple users.
Auditing assets are also essential for verifying what assets your organization owns and where they are located. Leading software offerings let you schedule your audit timeframe, receive status updates on the process, and make changes for missing and unrecorded assets.
Additionally, you want to look for asset management software with work order management capability to centralize work requests, providing visibility to the entire maintenance team. This feature will help make jobs more labor-efficient and can significantly improve response times.
---
4.
Usability Customizable Data Fields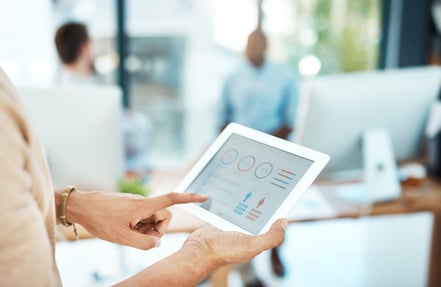 Our suggestions aim to provide a framework to evaluate your toolkit or build one from scratch; however, certain needs will be specific to your organization. Therefore, you want an asset management software that you can tailor to capture all the data that is valuable to your organization.
Asset management software often comes with pre-named data fields that may or may not apply to your business. If you want to change the fields, it frequently requires a lot of time with tech support and extra fees. Look for software that allows you to easily change those names and create new fields of your own while maintaining a structured relational database for your asset information.
---
5.
Data Visualization and Reporting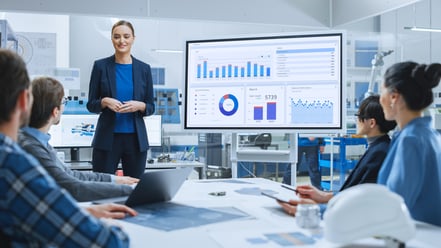 Our previous recommendations have covered collecting data, but it is also necessary to consider how you present and report on this data.
To make your life easier, you want asset management software that provides a visual depiction of the data you are collecting and tracking. Organizing inventory by asset type or location, while allowing for this data to be presented at a portfolio level, regional level, and asset level with interactive color-coded dashboard reports are examples of this.
A good solution will further support this by enabling you to create precise data sets and access the asset data by filtering through asset tag, supplier, customer, or status.
Most asset management software offerings come with a library of pre-designed reports, which may categorize an asset by location or type; however, sometimes, you need more.
You want software that easily creates customized reports without having to buy additional software. It's also helpful to have software that allows you to schedule your reports and set up who should receive them.
---
Final Thoughts
If you're currently using Excel or accounting software to track and maintain assets, you're not alone. However, these tools were not designed for asset management, and you may struggle with issues, such as manual errors and outdated information.
In a nutshell, asset management software improves visibility of an asset's performance and operational state, provides accurate information on how much an asset costs to maintain or be replaced, ensures optimum utilization of assets, and reduces operational costs, and aids compliance with regulatory and operational requirements.
Ultimately, it is worth the investment. However, as with any software product, the provider must offer you continued support. Remember, as your business grows or needs change, your tools need to reflect this.
Take the Next Step

—Do

wnload Our Free BIM Booster Guide
Asite Insights in your inbox.
Sign up for product news and our latest insights published monthly. It's a newsletter so hot, even global warming can't keep up.