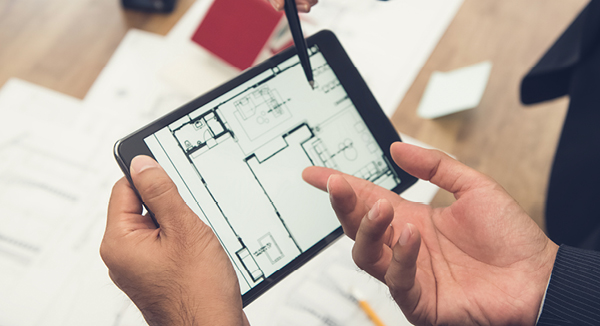 A Common Data Environment (CDE) is a central repository where construction project information is housed. It is the single source of information for the project. It is used to collect, manage, collaborate, and share project information with the project team.
A CDE is updated throughout the project lifecycle. It can hold information relating to all aspects of the project, including documents, contracts, reports, bids, and model information. A CDE enhances collaboration and increases security and the auditability of data across all types of construction projects. It also streamlines systems and processes used within and between the company and its supply chain.
Construction brings together a wide range of people from different disciplines, and a CDE brings together information from all who work as part of this wider project team.
Using a single source of information encourages and ensures collaboration between project members. This guarantees best practice, reduced errors, and avoids duplication. A CDE allows information to be stored in a secure environment. It provides a clear and secure audit trail of all changes and amendments.
Source: NBS Common Data Environments
Common Data Environment and ISO 19650 Compliance
As stated by BSI—UK national standards body—the ISO 19650 standard is "an international standard for managing information over the whole lifecycle of a built asset using building information modeling (BIM)."
The framework was developed to outline the recommended collaborative processes for effectively managing information for all types of assets in the Built Environment. This includes buildings, infrastructures, and the systems and components throughout the asset lifecycle.
Ultimately, the suite of standards details the best practices for information management within the AECO industry and is supported by key construction industry bodies worldwide.
According to AEC Hub, a Common Data Environment (CDE) is the gold standard for managing project information when multiple parties are involved. It ensures that all stakeholders across design, manufacturing, construction, and operational processes—from the field to the office—have access to and work from the most recent information in real-time
In the most basic terms, its central repository provides a single source of information for the project or asset. This agreed source of information is used for collecting, managing, and disseminating each piece of information throughout a managed process, according to the ISO 19650 defined definition of a CDE.
---
Benefits of a Common Data Environment
Alongside time and cost savings, a Common Data Environment is a single source of truth for a project and can introduce considerable benefits to your projects and organizations. Here are just some of the main advantages of implementing a CDE:
- KPMG suggests between 1.6% to 18% cost savings are possible at different asset lifecycle stages when organizations invest in information management
- Project team members have access to the latest, most up-to-date information within a shared area, aiding project delivery
- A central and secure repository for managing your supply chain is created
- Data Silos, which could cost your organization millions, are dramatically reduced
- Information is readily available to all project members at any time or location. For example, on a global project, team members can upload, edit, and collaborate on project information regardless of where they are in the world
- Shared information is coordinated, reducing the time and effort required to check, version, and reissue information
- Project information is continually updated. All updates and changes are logged in a secure audit trail maintaining a single source of truth
- Projects are created in a BIM environment and are aided in becoming ISO 19650 compliant
- Any number of documents can be generated from different combinations of model files
- Provides an optimal environment for the creation and use of a digital twin
- Project team members work collaboratively, and best practices are encouraged and ensured
- A flow of information lasting throughout the asset lifecycle is created and continuously updated
- Centralizes your knowledge base, record analytics, and allow all project members to feed into a central hub
- Enhances decision-making, creates more advanced procurement systems, stamps out waste, and prevents issues from cropping up
- Information can be reused to support construction planning, estimating, cost planning, facilities management, and many other downstream activities
- Following the completion of the project asset information is readily available for handover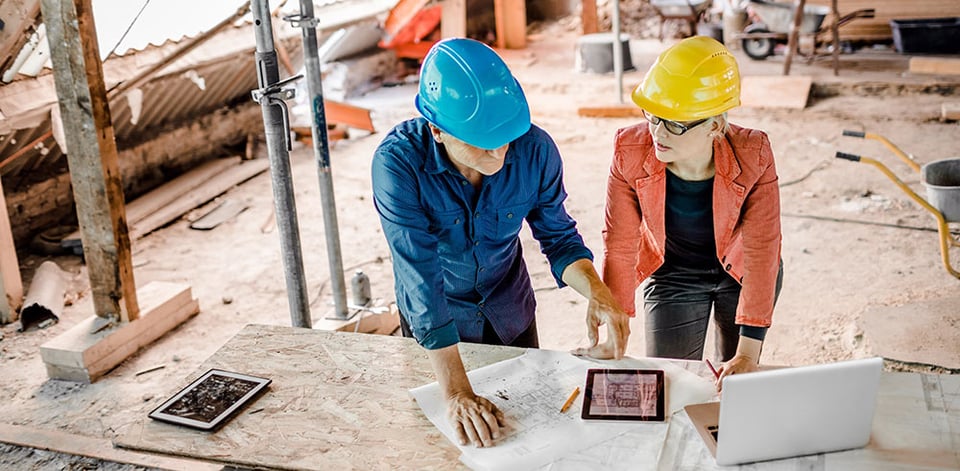 How to Implement a Common Data Environment
The aim of introducing a CDE is to improve the creation, sharing, and issuing of information and project data. It ultimately ensures the delivery of a project.
When implementing a CDE there are a number of areas which need to be considered:
Project Requirements
When implementing a CDE it is important to know what system is best suited to your needs. You need need to ensure all project teams, from the design team to those on the ground, have the information and platforms they require.
Appoint an Information manager
The information manager is responsible for keeping the information generated and shared on the CDE clear and comprehendible.
Establish Conventions as Early as Possible
File naming conventions, for example, should be adopted early on to ensure all project members are using a standard protocol.
Implement a Workflow / Sign-off Process
It provides a clear understanding of what stage the information is at. Showing what work is currently in progress, what has been shared, and what has been published.
Separate Project Spaces
You may need to divide the CDE to create separate environments on the central platform. Why? The information requirements on the construction project management side of things may be very difficult to those of the asset management team. This will help to meet the needs of different teams involved in the project.
Continuous Reviews
Workspaces will need to be regularly reviewed to ensure all project members are fulfilling their obligations. This is also necessary to implement improvements if they are required.
---
How the Asite CDE is Transforming Projects Globally
The Asite Common Data Environment  helps projects better manage their information. Sitting in the Project Portfolio Management solution, the cloud-based CDE keeps project teams on the same page by providing organizations and their extended supply chain with shared visibility of their projects.
As well as being easily integrated with other solutions, the industry-leading solution is BIM-compliant. It is used on some of the most significant projects around the world, including railways, metros, highways, and airports.
Northern Natural Gas utilizes the Asite Platform across their interstate pipeline system. Supported by the Asite CDE, Asite allows organizations to work from a single source of truth and provides visibility across the extended supply chain. The digital solution supports Northern's processes to ensure compliance with regulatory requirements.
New York's Metropolitan Transport Authority (MTA) also uses the Asite CDE. It enables project teams to share, collaborate, communicate, and report on data across over 300 active projects. The secure and robust solution works to connect the MTA's substantial supply chain to support the modernization of the public transport system. This positively impacts the lives of its nine million daily customers.
Further afield in the UAE, Asite is used by Aldar, the leading real estate developer in Abu Dhabi. Here, the Asite CDE provides a holistic view across Aldar's vast and wide-ranging capital projects. This includes streamlined document management to store, track, manage, and access all project assets from one centralized repository.
While in the UK and Europe, Asite is used by a broad range of clients including Mitie, Transport for London (TfL), Lantis, and Tilbury Douglas who chose the Asite CDE to support the delivery of its construction projects across the UK. Here, Asite is working with Tilbury Douglas to deliver its evolving digital transformation strategy.
The Asite Common Data Environment (CDE) sits within the Project Portfolio Management suite of solutions and provides organizations and their extended supply chain with shared visibility of their projects. Want to learn how the Asite CDE could help improve your project? Find out more here.

Asite Insights in your inbox.
Sign up for product news and our latest insights published monthly. It's a newsletter so hot, even global warming can't keep up.