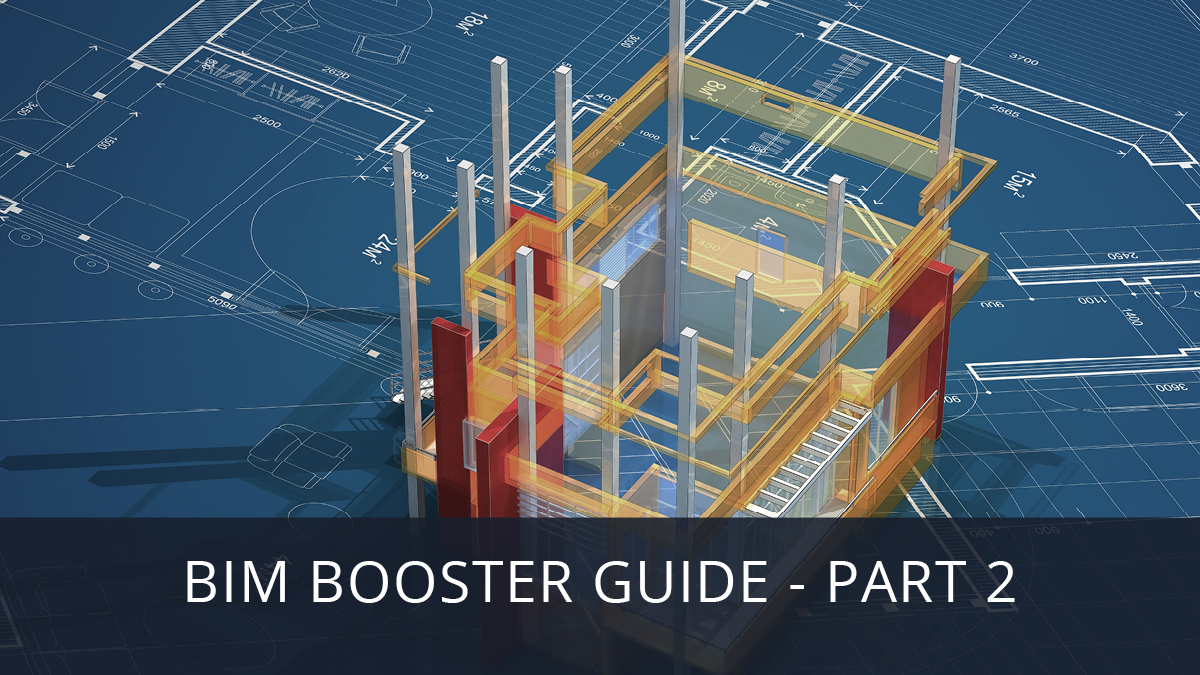 Now that we've established what to look out for when choosing a CDE, we will now dive into what you need to look out for when selecting a BIM authoring tool.
BIM authoring tools are used to design and create 2D and 3D models (i.e. geometric data) and generate scheduling, cost, maintenance, operational, and sustainability data (i.e. non-geometric data) for various purposes across the asset lifecycle. There is a wide variety of BIM authoring tools, some more comprehensive than others, but here are a few things you should look out for across all disciplines.
1. Parametric & Metadata Driven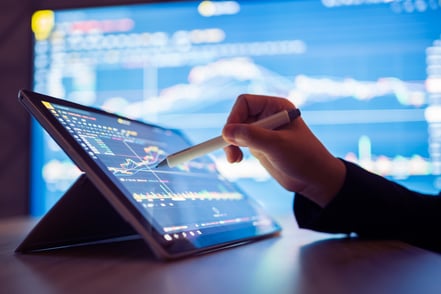 A solid BIM authoring tool should provide the ability to define the relationships among geometric and non-geometric data, enabling users to build and edit models faster.
With parametric modeling, each part or component within the model is assigned geometric properties such as height, length, width, or position. These properties are relational – if one changes, the others will automatically change. For example, if you were to change the height of a wall, the properties of the ceiling that it's connected to will update accordingly.
Similarly, model nesting can be used to group non-geometric data, such as material data, into families, pushing changes made at the parent level down to the child level. For example, if you wanted to alter the grade of steel for 100 columns on the ground floor, updating the material value at the parent level will automatically change all 100 instances of the steel column.
Authoring tools with these capabilities will allow you to develop libraries of materials and objects that can be managed organization-wide and readily referenced on a project-by-project basis. Although initially time-consuming and costly to establish, in the long run, this can significantly reduce rework and facilitate quick delivery of design options at the early stages of a project.
---
2. Team Work & Collaboration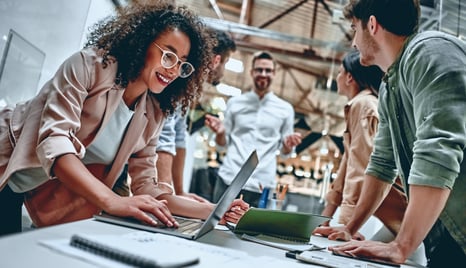 Your BIM authoring tool should facilitate improved model collaboration between all project task teams as well as design cooperation between members of the same team, allowing them to share information, work on, and communicate through a central model simultaneously and regardless of location.
When it comes to collaborating on a model, this capability is vital. Team members are often expected to work on a specific area within a model, so enabling seamless collaboration will help you move away from siloed working and allow you to see what others are doing.
This level of visibility across the model shows how components, spaces, and systems within that model affect each other, allowing you to adjust your designs as you go rather than down the line. Access to the shared model throughout the design process means all team members are in sync at all times.
Better still, a collaborative project means that you can publish and refresh content in the model from wherever you are.
---
3. Automation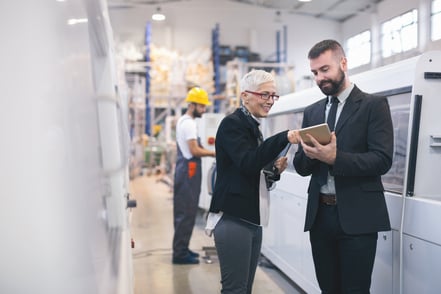 A good BIM authoring tool should support the automation of repetitive and mundane tasks throughout the design process – whether it's through scripting tools or third-party plug-ins.
Pre-defined design rules or algorithms speed up the iterative design process and improve accuracy by removing the manual work that goes into making updates. This computer-based approach to design allows you to generate, manage, and modify designs and elements within the model based on internal logic as determined by yourself.
Here, the same component can be placed into the model several times in one go. For example, if you're creating a high-rise building, you can replicate the first floor fifty times over. Or, if you need to place windows throughout that model, you wouldn't need to put each one in manually.
This feature also speeds up making changes to the geometry, location, or property values of several objects at once, such as changing the thickness of all the external walls or the material used for all the doors.
Automation also means that you can generate schedules – such as room data sheets, bar bending schedules, and Bills of Quantities – and drawing sheets based on standardized templates and established best practices. You can also automatically retrieve any data managed in other software, like excel schedules, project planning, reports, and material and resource costs.
Moreover, the ability to automate Quality Assurance and Quality Check processes by automatically exporting project health check data will save you time, effort, and money.
---
4. Openness and Interoperability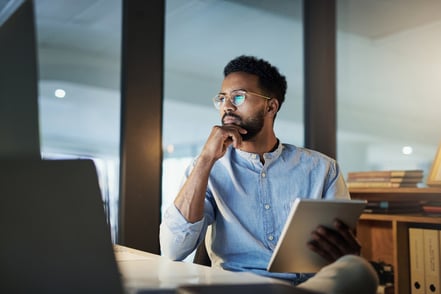 In our previous blog on CDEs, we outlined the value of APIs in supporting the integration between systems and ensuring that data can be shared and collaborated on across multiple formats. The same is true for your BIM authoring tools.
The interoperability of your solutions is something that will come up consistently throughout this blog series. OpenBIM standards promote the free information exchange between different software and support open exchange formats, such as the IFC format developed by the BuildingSMART.
BuildingSMART defines openBIM as extending the benefits of BIM by improving the accessibility, usability, management, and sustainability of digital data in the built asset industry.1
Essentially, it is a vendor-neutral modern approach to collaboration that welcomes all software, AEC practices (designer, engineers, and builders), and building owners.
Most importantly, this approach is vital to a future-proof solution. Your BIM authoring tool should support integration with other (both current and future) industry solutions. You want to ensure that model and asset data are always accessible and not at the mercy of licensing with native authoring software providers that may prevent you from viewing your files down the line.
---
5. Resilience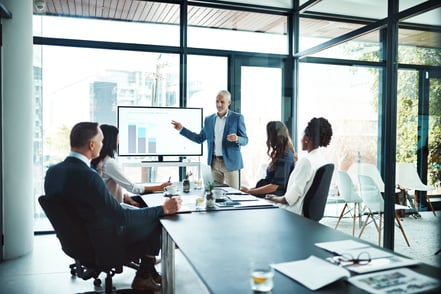 Building on our previous point, a good BIM authoring software is an investment in the future. It should support your current business needs but also possible future developments.
Beyond seasonal developments, the right solution should fulfill your current tasks, expand your range of services, and provide a competitive edge for future opportunities. It should also allow your businesses to provide more/better services as you progress and grow; for example, the time it takes for the vendor to address and deploy fixes to bugs identified.
To support resilience, consider a subscription-based license model (instead of permanent or perpetual licensing) to benefit from service packages and ongoing support and upgrades where needed.
---
Final Thoughts
BIM authoring tools are not out-of-the-box solutions; they require set-up, tailoring, and optimization to best suit your organizational requirements. Choosing the correct tool is crucial as it will impact the efficiency of your processes and the success of your projects, so take the time to identify what's important for your organization and use the above as a basis to select BIM tools or reviewing your existing ones.
Take the Next Step

—Do

wnload Our Free BIM Booster Guide
Asite Insights in your inbox.
Sign up for product news and our latest insights published monthly. It's a newsletter so hot, even global warming can't keep up.