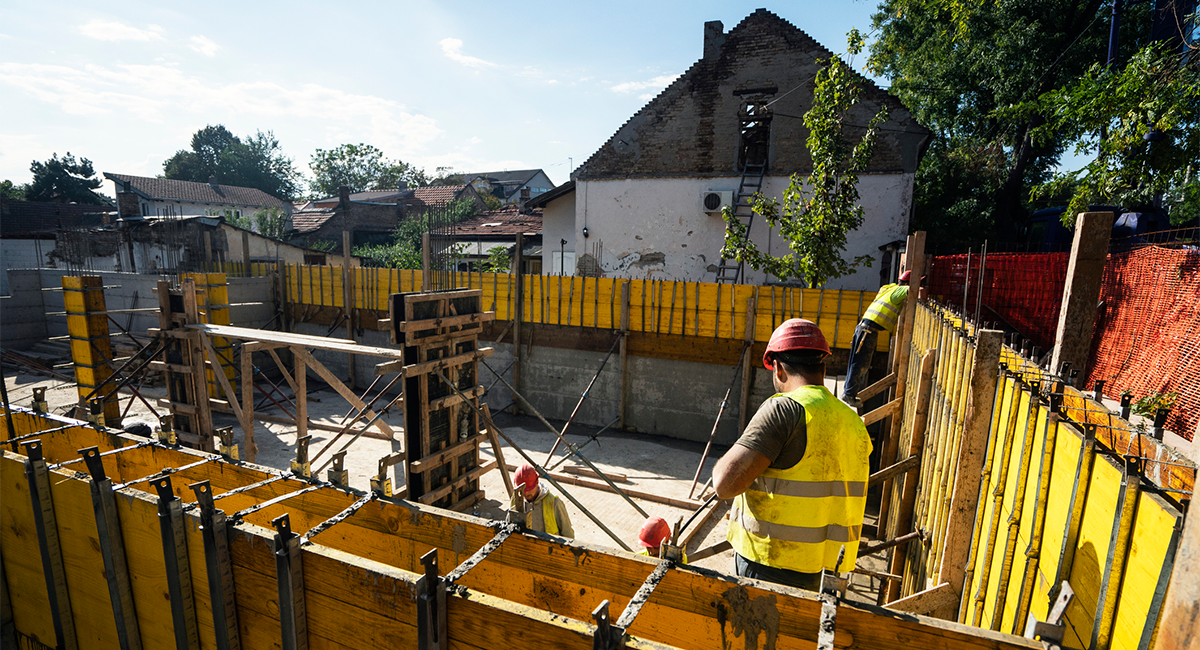 For an industry where the successful delivery of a project is dependent on the seamless interplay of multiple stakeholders across sectors, genuine and sustained collaboration seems to elude the AEC sector. Key delivery partners across the value chain often have misaligned or even conflicting goals relating to the delivery of an asset and little incentive to solve and prevent problems beyond their specific responsibilities.
This is often chalked up to the adversarial nature of conventional contracts that allow for the transfer of risk. In light of this, could a concertedly collaborative approach to contracts be the solution?
What does true collaboration look like?
Collaboration provides the framework for the establishment of mutual objectives. This framework encourages trust, cooperation, and teamwork into a fragmented process, enabling the combined efforts of the participants to focus upon project objectives. In short, "neither side benefits from the exploitation of the other, innovation is encouraged, and each partner is aware of the other's needs, concerns, and objectives, and is interested in helping their partner achieve such."1
Not only do all participants understand the scope of their expected contribution, but there's also a shared incentive to contribute to the overall success of the project. Ultimately, all of the participants contribute to the success or failure of the project as a whole and are rewarded or penalized accordingly.

Adversarial Contracts
Reality is more often than not markedly different from this ideal. As it stands, collaboration is a long way from returning tangible benefits due to a deep-rooted cost-driven agenda. As a result, appointed parties expect to reduce costs, or to pass costs and risks down the supply chain, and thereby do not genuinely adopt a win-win attitude.2 This is further exacerbated by the fact that the achievement of one party's goals is not dependent on the achievement of another's.
For instance, there is little if any incentive for a designer to do extra work to produce a design that will reduce the cost of constructing the asset, or minimize operation and maintenance costs unless the design brief requires this.3
Understandably, such contracts are often described as 'inherently adversarial'. Instead of cooperation and collective problem solving to achieve better project outcomes, these contracts encourage participants to do the bare minimum, shirk responsibility for problems, and transfer risk.

Collaborative Contracts
The nature and conditions of conventional construction contracts are often noted as the main driver behind the adoption of collaborative models and research into how to create effective contractual mechanisms that provide the framework for collaboration.
Although simplified, NBS describes collaborative contracts as providing a mechanism for participants and stakeholders to work together – proactively and jointly managing project risks – to achieve the common goal of effective project execution, which includes encouraging innovation and continuous improvement.4
While there are different forms of collaborative contracts, in all cases, collaboration must be embedded into processes from the outset by establishing shared goals, measurements, and behaviors. In the preplanning stage, key delivery partners and stakeholders must work together to develop the project scope, schedule, and budget, and make sure that all goals are aligned.
Moreover, the risk factors associated with the specific project must be accurately identified and shared with input from all relevant parties. This alternative approach to risk profiles and risk-sharing offered by collaborative models encourages investment in the performance of other participants and provides the financial incentive for parties to introduce new technologies and solutions as they will benefit from the overall reduction in the project cost.

What this means for the industry
As noted, collaboration can promote organizational flexibility and the development of an environment supportive of innovation and learning. One report identifies collaborative contracts and practices as one of the largest opportunities to improve the productivity as they serve to enable three other drivers: technology adoption; design and engineering; and on-site execution.5
New technologies and our increased ability to collect and analyze data could also play a huge role in the development of the contract themselves. Smart contracts are digital contracts that execute their terms automatically when the predefined conditions are met, which can help improve accuracy, compliance, traceability, trust, and collaboration. Here, questions of risk and the allocation of risk are written into the code and addressed when parties enter into contracts, rather than when issues arise.

As we move away from transactional approaches towards collaboration, digitalization will be a vital facilitator of new contracting models. At Asite, we understand that the openness, transparency, and interoperability enabled by new technologies could transform stakeholder engagement and interactions within the industry. Asite works to connect stakeholders from across the supply chain and to build an inherently collaborative ecosystem that supports the creation of vibrant and resilient societies. To find out more, you can speak to a member of the team or Book a Demo.
[1] Fraunhofer Information Center for Planning and Building (IRB) [2] Ibid [3] PWC [4] The NBS [5] McKinsey
Asite Insights in your inbox.
Sign up for product news and our latest insights published monthly. It's a newsletter so hot, even global warming can't keep up.