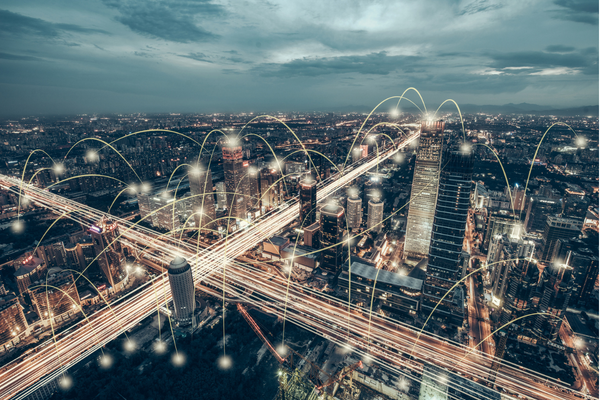 The Architecture, Engineering, Construction, and Operations (AECO) industry is experiencing a shift to digital.
In fact, according to RICS, the Royal Institution of Chartered Surveyors, digital transformation is a priority for 72% of construction firms worldwide.
But this move to digital is not without its challenges. In a fragmented industry, based on one-off projects, dispersed teams, and quick turnarounds, data sharing is not something that comes naturally for the AECO industry.
How can we reap the rewards digital has to offer? Data sharing needs to be transformed—from the chink in the industry's armor to its strongest weapon.
This is where interoperability and integration can have a big impact.
Yes, they may be a mouthful, but they are essential to how your business performs. So, what do the terms mean?
---
How Interoperability Can Reduce Rework
Put simply: Interoperability is the ability of different software to exchange or use information.
The CMAA, Construction Management Association of America, defines it as "the ability to have one piece of software exchange information with another."
When systems are interoperable, they can easily share data and information without roadblocks.
Still, struggling? Let's simplify more. Think of an email. You write it on your iPhone using Microsoft Outlook and send it to your colleague who uses Gmail. With interoperable software, the email can be read regardless of the app used.
So, why is interoperability important in the AECO industry?
When data becomes interoperable, it can be readily accessed and shared, making projects more streamlined, increasing consistency, and improving efficiency. Common construction issues—rework, decisions based on incorrect data, and time delays—are eliminated, and productivity improves.

How Integration Can Improve Project Delivery
Integration is the action or process of uniting different things.
When different software is integrated, they are brought together to form one.
Constructing Excellence, a UK organization driving change in construction, states, "Integration is the combining of parts into a whole. In construction, this means bringing together everyone involved in the delivery of a project so that they work in unison towards a common goal. When problems occur, people come together to find a solution rather than splitting up to look for their contract."
Microsoft Office is an example of successful software integration, where outputs of one program—Excel Sheet, Word Document, or PowerPoint—can be used and shared across applications.

Breaking Down Silos in the

AECO

Industry
So, now that we have our heads wrapped around the meaning behind these terms, what do they have to do with the AECO industry?
The AECO industry is notorious for data silos.
For an industry that brings together so many different stakeholders—asset owners, project managers, architects, engineers, contractors, sub-contractors, and material suppliers—it's hardly surprising that many have unique ways of working. This often results in using different software and solutions to complete work and deliverables in various formats.
Without interoperability and integration between solutions and across teams, data silos crop up. And these data silos are costing your projects big time.
When data silos exist, integration and interoperability help break down barriers and allow organizations and software to share information easily.
Essentially, when your systems and people are speaking the same language, your life is made easier. You can draw well-informed conclusions from your data, take meaningful actions, reduce risk, and collaborate across the supply chain.
---
Asite

's

Role in Facilitating Integration and Interoperability within the

AEC

O

Industry
One of Asite's goals is to provide every project stakeholder with the tools and services to help them work more effectively and efficiently.
As such, we provide our users with a data platform that allows them to easily move data back and forth when needed.
This is achieved through the Asite Common Data Environment (CDE). Here, everyone involved in a project can input their data and information into one secure location—creating and maintaining a single source of truth. The CDE organizations can store, track, manage, and securely share project data from one centralized location across the supply chain.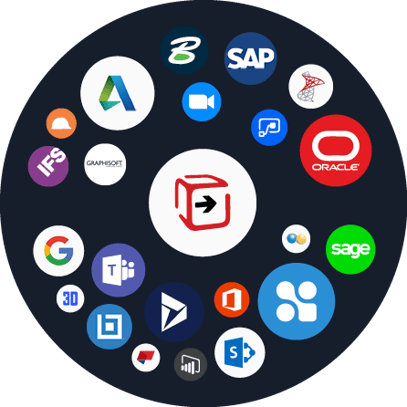 However, Asite's commitment to providing every project stakeholder—from project owners to those on the jobsite—with the tools and solutions they need to succeed does not end there.
The Asite Application Programming Interface (API) allows users to seamlessly integrate other software applications to support their projects, streamline processes, and power new business models.
The Asite Ecosystem also encourages vendors to tap into this and provide solutions that do the same—facilitating open data exchange between solutions.
An open ecosystem for the digital built environment, the Asite Ecosystem already encompasses brand names in collaboration software—such as Google Meet, Zoom, and Microsoft Teams—and world leaders in construction technology, including Bluebeam, 3D Repo, and Autodesk Revit. 
Here, Asite and its partner organizations enable seamless connections and facilitate the open data flow between IT systems. The result? Customers are impowered to create more innovative solutions for their own unique needs.
This puts an end to manually moving data from one place to the next or requiring a specific software to view the information in a set format.
Want to learn more about how Asite can help you integrate your tools and avoid costly data silos? Learn more here.
Asite Insights in your inbox.
Sign up for product news and our latest insights published monthly. It's a newsletter so hot, even global warming can't keep up.