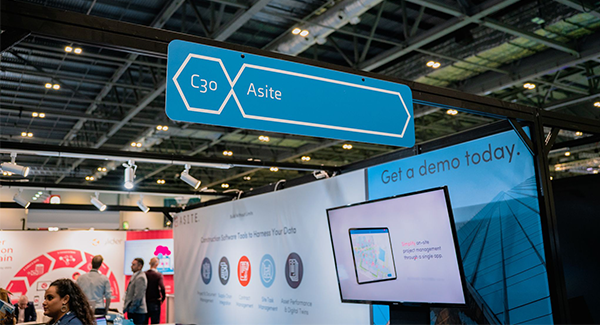 Digital Construction Week 2021 brought together the industry's most impressive and innovative companies to showcase their latest technological advancements. These advancements will no doubt shape the construction industry for years to come.
After an extremely difficult 18 months, events such as this provide hope that the AEC industry is beginning to build back better—whether working towards decarbonising the built environment or making the industry safer for all.
Didn't get a chance to attend Digital Construction Week last month? No worries. Asite has you covered with a summary of the most thought-provoking seminars. Don't miss some of these great takeaways on topics like smart cities, BIM, and more.
---
Business Value of BIM and ISO 19650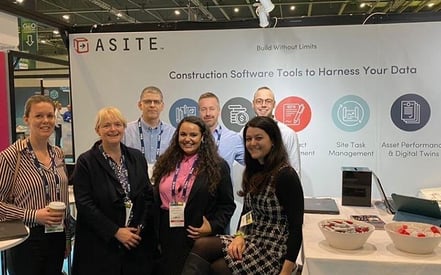 Speaker: Andy Boutle, Head of BIM, Kier Group
Host: Rahul Shah, Sector Development Director, BSI
After joining Asite's "Uncovering the ROI in a Common Data Environment" panel discussion, we caught up with Andy Boutle at the BIM Village. His took us through the journey and development of BIM standards across the industry, explaining how Asite client Kier has adapted to the changing landscape.
Kier has integrated the critical ISO 19650 framework within their business operations, which is the international standard for managing information over the whole lifecycle of a built asset using BIM, according to BSI Group. Andy emphasized the importance of sharing data, resources, and increasing collaboration to improve project efficiencies.
While he admits the process of global standardization is a slow one, he hopes the industry can learn how essential key information management and standardization is to the lifecycle of a built asset from incidents like the Grenfell tragedy. Rahul Shah noted we can achieve great social outcomes with collaboration, communication, and consistency.
---
Uncovering the ROI in a CDE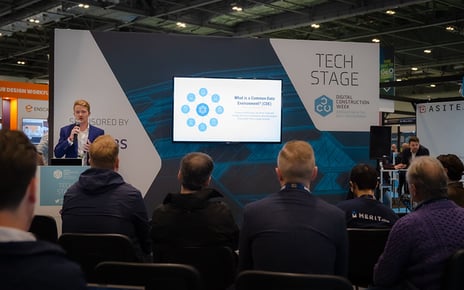 Speaker: Josh Myers, Senior Business Development Executive, Asite
Asite's Josh Myers discussed how to improve the profitability across your construction projects. Josh put forward some of the common problems that have plagued the construction industry, such as data silos, duplication of work, and poor collaboration over the lifecycle of an asset. This can have a disastrous effect on productivity and profits. For example, according to the Get It Right Initiative, 10-25% of project costs in the UK come from avoidable errors and indirect costs – which amounts to around £20 billion a year.
To end project chaos, Josh believes the answer is a Common Data Environment (CDE), a central repository where you can store, track, and manage all your documents, data, and project information from a single location. A CDE enables teams to connect the field and office with a single source of truth, so teams have complete visibility over the project information.
By connecting multiple systems on a single interface, he posits that project teams can ensure that the right people have the right information, at the right time – to make more informed, data-based decisions.
---
Skanska Smart Buildings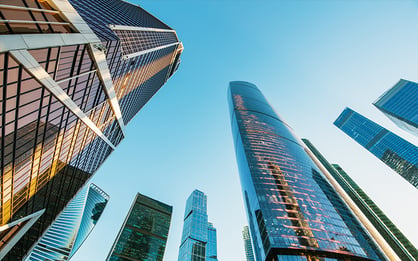 Speakers: Craig Ridout, Project Manager, Skanska and Thomas Gould, Head of digital solutions, Skanska
Leading UK contractor and Asite client Skanska presented insights into their work with smart buildings, which are leading the way in transforming cities. Skanska is piloting how they can best optimise their own workspace before scaling it further afield.
Thomas noted you can combine data and AI within an intelligent platform to create real-time visibility of ongoing conditions of any space within the built environment. This means you can make recommendations and drive impactful changes in air quality and CO2 emissions.
What did they do? They introduced 120 IoT sensors at Skanska head offices in London, 51 Moorgate, to track vibrations, air quality etc. By mapping the data of the existing building to identify energy inefficiencies within the building, they could achieve energy savings of over 20%, a 12.5% cut in facilities management costs. This was due to significant reduction of man hours on-site and a more tenant-focused approach that led to increased productivity. As a result, 51 Moorgate is the first building to achieve the 'WELL Platinum' status by the International WELL Building Institute.
---
Digital Management Software

—

Open Workshop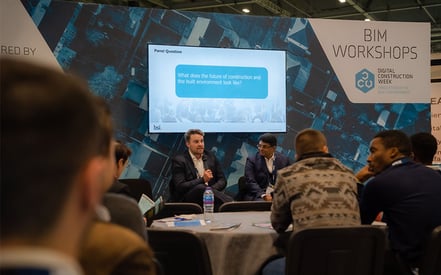 Speaker: David Charnock, Product Manager, Asite
Host: Rahul Shah, Sector Development Director, BSI
Rahul Shah discussed how the BSI kitemark certification helps to align software to the highest usability standards and provide guidance on the both robust and resilient BIM development.
On the future of construction within the built environment, David highlighted how data will play a key a role in shaping the processes used within construction. As interoperability can connect disparate systems, it should be a priority for those wanting to improve their project efficiencies.
However, transforming infrastructure does not come without its challenges. David pointed to the need for a 'cultural trigger' to shift the existing mindset of many within construction, away from traditional and siloed methods of operating, to a more collaborative approach.
Lastly, David emphasized the importance of the BSI kitemark. He pointed out how it provides both existing and potential clients with reassurance that software platforms are adhering to the minimum procedural requirements—and are in line with the best practices in the industry.
Didn't get a chance to see us at Digital Construction Week? No problem! You can speak to one of our Asite experts to learn more about how the Asite Platform can help you reduce costs on your construction projects. Learn more here.
Asite Insights in your inbox.
Sign up for product news and our latest insights published monthly. It's a newsletter so hot, even global warming can't keep up.