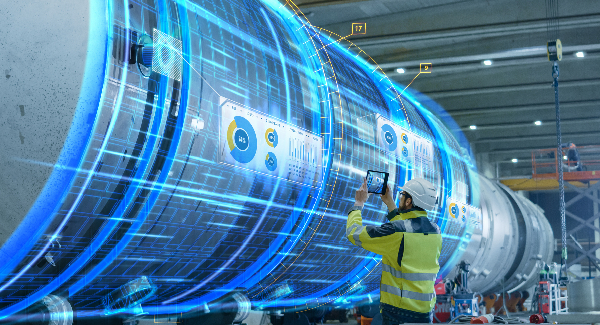 Digital technologies—cloud computing, data and analytics, site automation, and machine learning—have the power to transform the industry as we know it. But, with 96% of data still going unused in the E&C sector, according to FMI, how can we start reaping its rewards?
This month our Vice President for Sales, APAC, Bill Harris, hosted a panel discussion examining how construction technology is reimagining the industry's future.
The webinar brought together industry experts, including Shaun Webster, Digital Engineering Lead at Sydney Metro Projects, Laing O'Rourke, Australia; Michael Yip, Technology Lead at PTW Architects; and Maria Mingallon, Technical Director Automation at Mott MacDonald, New Zealand.
Throughout the conversation, they explored the question: if technology is the future of construction, how can we leverage it to build better?
Here are five key takeaways from their discussion:
1.

Whole Life Cycle Approach is Required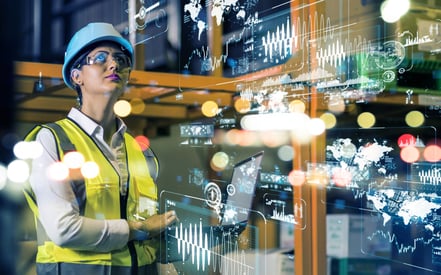 Both Shaun (a digital engineer) and Michael (an architect) discussed how construction technology is helping prioritize client and asset owner's requirements.
Although they spoke about it from different perspectives, both agree on the advantages of including end-users from the outset of a project. They said the ability to share information and view and engage with 3D models provide them with valuable project information.
When end-users can state what they need from the asset, this allows project managers to create a building data system to ensure the project captures the correct data. Ultimately, this helps to create an O&M manual, improve asset handover, and aids the supply chain as they know what information to collect and how to get it.
---
2. AR and VR Improve Collaboration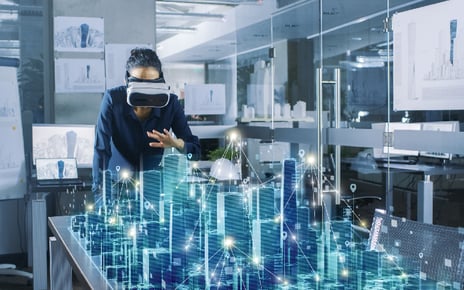 Like many technologies across the industry, the COVID-19 pandemic has increased the use of Augmented Reality (AR) and Virtual Reality (VR) technologies. As many in the APAC region continue to work remotely, workers utilize these technologies to stay relevant and productive.
As an architect, Michael said these technologies help he and his team simulate and visualize before building starts. This leads to better and more proactive decision-making as stakeholders can see what is being built ahead of time. As Michael states, this can help people regretting what they have built or disputes at the end of the project.
In his work with Laing O'Rourke, Shaun uses the tech across several different areas, including community stakeholder management, education, remote operations, and reducing the need for stakeholders to travel to site.
Bill echoed these sentiments: "One of the great advantages of our industry is that the construction industry has been very robust…[the pandemic] has forced us to look at technologies and different ways of doing things."
---
3.

Construction Needs to Care About Data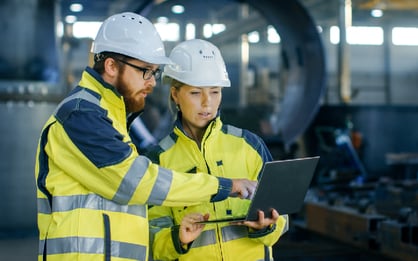 As mentioned, 96% of data in the E&C sector goes unused. As a technical director, Maria believes this is down to people not caring enough about data.
As she puts it, "People are naïve about the data they produce every day, and I guess it's because we're still quite immature about what constitutes data and what doesn't. How we're actually creating it and how we are taking care of this on projects and in our everyday activities."
Maria suggests that the industry may understand how valuable data can be for tasks such as clash detection, but data still isn't being treated correctly. This would require the industry to take better care of data schemas and models. As they are designing and modeling, they should be more aware of the structure and quality of data input into the models.
Bill agreed with this sentiment, stating that the days of filing cabinets in basements or using floppy disks are behind us. "One of my observations and concerns has been that we do design essentially in 3D and unfortunately across APAC we tend to fall back to 2D when we build. It's actually comparing that model from the design phase through construction handover so we actually then are able to hand back to our asset owner and our client a twin digital as opposed to a filing cabinet in the basement," he said.
---
4.

AI Should be Viewed as Complementary to Humans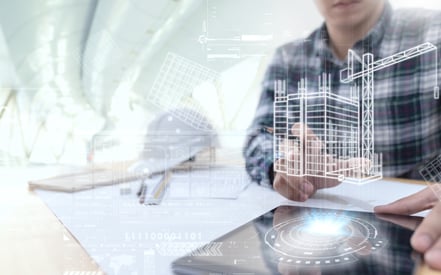 Artificial Intelligence (AI) technology can streamline and automate a lot of time-consuming processes.
This is not to say that technology, such as AI, will replace the roles of engineers and architects. They should view AI as an additional tool they use. According to Maria, those who turn their backs on AI will quickly realize that those using the tech are getting ahead.
As Bill puts it: "I see AI being complementary to the human being; we ignore it our peril. So, we should be adopting all forms of technology and layering across the top the experience that you get from working on a project, working with clients, interacting as human beings, and having that layer of AI as a supplementary or complementary layer."
---
5.

Embrace Technology as a Tool Rather Than a Toy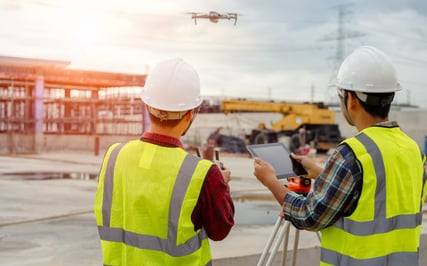 One question that is routinely asked is: 'what if, as an industry, we don't embrace technology? What if we do nothing?'
For Maria, this is not an option. However, she does believe it is an important question to keep asking.
Here we need to constantly question if the new piece of technology will add value to the project or is it simply something that looks good? As Maria states, we need to be careful not to focus too much on the glamourous aspects. Instead, we need to question, as she puts it: "Is it a toy or a tool that is actually adding value to the client, to the project, and to the user?"
If it adds value, it needs to be implemented in an environment that will allow it to thrive.
---
Stay Competitive with

Good Processes
The new normal has accelerated the adoption of technologies that change the business model, improving collaboration and productivity. Focusing on processes is vital to remain competitive in the construction technology landscape. As Shaun stated, "if we get the process right, then you can plug and play with a lot of technology."
Harnessing technology to gain in-depth insights will enable better construction management decisions. This is accomplished by accessing more data and analyzing it to draw practical building project conclusions.
Want to learn more about the future of construction technology from industry experts? C

lick

here

to register and watch the full panel discussion.
The Asite Platform is a facilitator and connector of solutions, focusing on connecting data across the supply chain and providing organizations with the tools they need to maintain the golden thread of information. To find out more, you can speak to a member of the team or Book a Demo.
Asite Insights in your inbox.
Sign up for product news and our latest insights published monthly. It's a newsletter so hot, even global warming can't keep up.