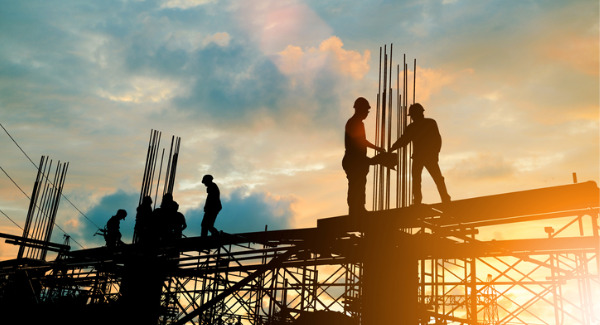 Project inefficiencies, low productivity, data silos, and lack of collaboration are ravaging the construction industry, with profits bearing the brunt. Project inefficiencies alone can add between 20%-25% to the cost of the average construction project. 
So, how do you get out of this downward spiral and boost your bottom line?
For answers, let's dive into the insights shared during Asite's recent expert webinar on how organizations can improve their ROI by implementing a Common Data Environment (CDE).

Hosted by Asite's Vice President of Operations Pietro Leo, the panel included industry experts and Asite users, Aneesa Mulla, Head of Digital at Tilbury Douglas, and Andy Boutle, Head of BIM at Kier Group.
Here are five key takeaways from their discussion:
---
1.

The Importance of Standardization Can't be Underestimated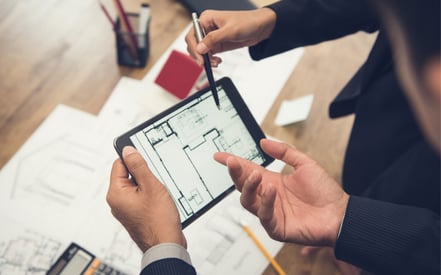 Different teams work in different formats, each configuring tools to suit their specific needs. As Andy says, this creates a "real unstandardized mess." So, when it comes to their main reason for adopting a CDE, both Aneesa and Andy agreed the level of standardization offered by a CDE was key.
The reason for this? Standardizing your information creates a level of repeatability. As Andy states, "it's about retrieving information, getting the information to the right people at the right point in time so they can make effective decisions."
Prior to introducing the Asite CDE, Aneesa says they couldn't track what they had done "we're not sure where things came from, we're not sure where they went." However, with a CDE, "it's that piece about being able to go on to any project at any point in time and know exactly where that information is … you know exactly where that information is because it's stored in exactly the same way, it's shared in exactly the same way."
As Pietro also adds, "The nature of construction, personnel going from site to site, just having that ease of knowing what folder to find the Schematic drawings, for example, is crucial to efficiency."
---
2.

A CDE Makes Sure Your Team Are Working Off the Same Page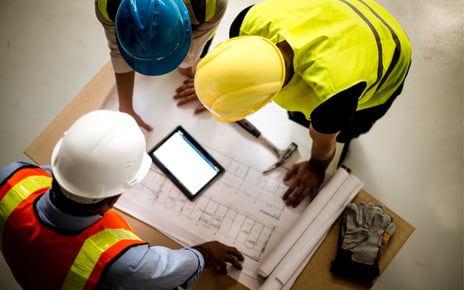 Getting your team on the same page is no mean feat. However, both Aneesa and Andy agree a CDE is one way to achieve this.
Aneesa states that at Tilbury Douglas, their CDE makes it easier for them "to get where they need to in terms of accessing information." She notes how easy it is to miss something when it is sent via email or when you need to log into five different systems to get information. With Asite, however, they know all their project information will be in one place. This means they have the transparency and visibility they need to collaborate.
Andy shares this view: "It's painfully obvious where you get a project that's set up correctly, managed and administered correctly, and it just flows. Compared to those that haven't been set up correctly … everyone is just struggling to find things."
He discloses that the need to pull data and connect systems was a big realization and effort in recent years for Kier. Instead of getting information from dispersed systems, they can now track datasets from the start of a project through to handover.
---
3.

Don't Just Throw Software at Problems—Understand Your Challenges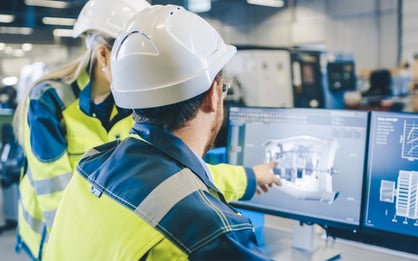 The IT landscape is overcrowded—multiple different tools all addressing various problems.
When it comes to finding the right solution for you and your team, as Andy says, you shouldn't just "throw software at problems"; instead, you need to understand the challenges you're facing.
For Tilbury Douglas, this involved taking a step back, identifying their challenges, and understanding what they needed. Having successfully gone through this process, Aneesa's advice to those introducing new tech is to ask yourself three whys.
As she explains: "if you're thinking about bringing in some tech, ask yourself why. And once you've got a response, ask yourself again and again. And if you get to the end of that and you can still justify why you need it, and you can understand the benefits or the capability gap you're addressing or the challenge you're going to fix, then you know you're on to a winner."
---
4.

No Ivory Towers When It Comes to Implementing Software
Introducing new software and tools to your team can be tricky. Organizations will often come up against some resistance from wider teams who may struggle to understand why they now have yet another solution to master.
When it comes to introducing new software, this is why getting the whole team involved is essential.
Both Andy and Aneesa adopted this method when searching for the right CDE. Both set up working groups with people from throughout the business—as Aneesa said, "from board level right down to graduates and apprentices"—discovering their requirements and ensuring the solution was suitable.
Speaking from an Asite perspective, Pietro agrees. He notes how Asite has seen more of a range of people making these decisions: "it's worth getting everybody's opinion on what's needed to sign off the correct solution for the business."
As Andy states, it's also important not to "deploy technology and leave it to percolate." Internal communication, training, and accessibility are all essential here.
---
5.

Digital Transformation is a Journey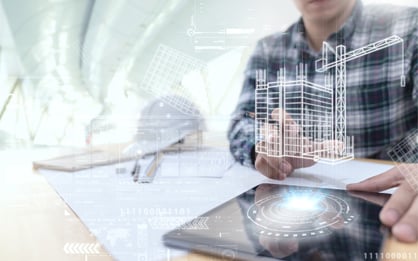 When offering advice to those looking to adopt new tech in their organizations, both Andy and Aneesa agree it's a journey. As Aneesa states, "when we talk about digital transformation, don't think of it as something with a start and end...it's very much an ongoing thing."
While on this journey, it's also essential to think long-term—know your future goals and challenges.
When it comes to measuring the ROI of this transformation, Andy agrees it's a difficult task. He suggests a starting point could be monitoring user activity—how many users, how many live projects. If these figures are scaling upwards, then they are getting the benefits of the solution.
The ROI will be different for different companies. Here you need to understand what you want to measure and know what indicates a return.
---
CDE—Building on Solid Foundations
Looking forward to the next 18 months, the construction industry will face many opportunities and challenges—clients migrating to ISO 19650 and facilitating the golden thread, to name a few.
Aneesa and Andy agree tech will be instrumental in answering these challenges. "There are a lot of challenges our industry is facing, and good information management supported by the appropriate technologies is the way to get there," claims Andy.
The takeaway here? As Andy stated earlier in the discussion: "If you're a construction company yet to implement new technology, I would say you probably need to get on with it pretty quickly."
Missed out on the event or want a refresher? Click here to register and watch the full panel discussion.
Asite Insights in your inbox.
Sign up for product news and our latest insights published monthly. It's a newsletter so hot, even global warming can't keep up.