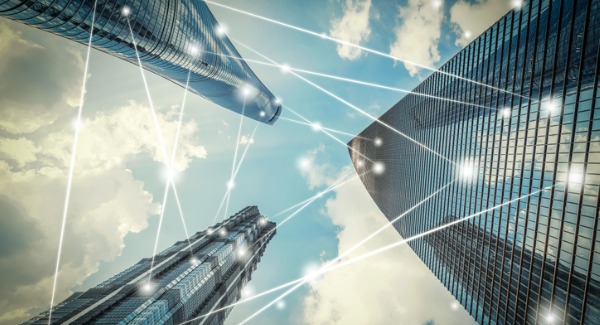 Single point solutions. Data silos. Very little interaction. Now multiply these normal ways of working by the thousands of organizations that make up the construction industry.
The result? Disparate and disjointed transfers of data and information. Ultimately, it adds up to an industry that is the most disjointed in the world.
The answer? Digital Ecosystems
A study by Gartner revealed that 79% of top-performing companies participate in digital ecosystems. The technology research and consulting company claim partner ecosystems will be a "game-changer."
So, what does it all mean?
The Benefits of Construction Ecosystems
Ecosystems allow players in the construction industry to work together openly and transparently.
Across regions, times zones, and regardless of software, information and data can be shared through an ecosystem without the need for specific pieces of tech.
As well as building connections and facilitating better working, ecosystems are also helping the industry tackle many challenges. One such challenge is around standards.
At a recent RICS World Built Environment Forum webinar, Asite CEO Nathan Doughty explained how unstructured documentation acts as a drag on productivity and efficiency and how ecosystems bridge the gap until standards catch up:
The Asite Ecosystem
Asite is at the forefront of developing an integrated construction ecosystem.
In October 2020, Asite announced the launch of its Asite Ecosystem. Made up of partners, consultants, and resellers, the Asite Ecosystem seeks to build partnerships to help capital projects worldwide build better.
The Ecosystem works by enabling seamless connections and facilitating the open flow of data between IT systems.
How is this achieved? Thought the Asite open API—a software-to-software interface that allows multiple applications to interact and get data from each other without any user intervention and in a way that maintains security and control.
Here, organizations can expand their capabilities and offerings without implementing new software. This saves time—no more manual admin—and reduces projects costs—say goodbye to paying for single-point solutions.
Empowering customers to create more innovative solutions for their own unique needs, the Asite Ecosystem is a one-stop place so organizations can easily discover applications to help them automate, manage, and grow their business processes. It features tools created by Asite and Third-party products that cover a range of functionalities and seamlessly integrate between systems.
The Asite Ecosystem creates connections between tech and helps connect industry thought leaders and innovators to build knowledge hubs.
In fact, BIM Alliance, Constructing Excellence, and BuildingSMART have been introduced into the Ecosystem to build knowledge hubs and create connections between different organizations and regions.
Interested in learning more about the Asite Ecosystem, or interested in joining? Learn more here.
Asite Insights in your inbox.
Sign up for product news and our latest insights published monthly. It's a newsletter so hot, even global warming can't keep up.