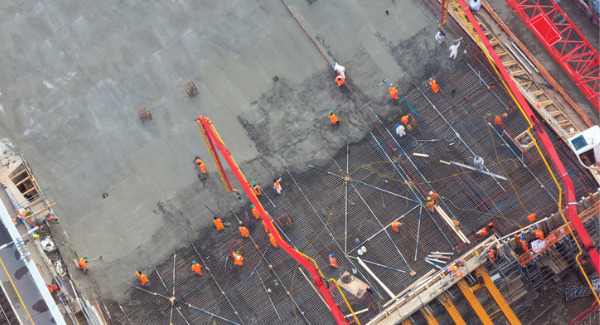 Cue the resolutions, predictions, and expectations. With the turning of the calendar for a new year comes lots of buzz around must-watch trends for the construction industry.
The concrete/cement industry is no exception. Greener methods of producing and building with concrete will continue to grow globally for a zero-carbon economy to mitigate the impact of climate change.
This puts the concrete industry front and center. Concrete is responsible for 8% of global carbon dioxide emissions and can represent 50% or more of the overall global warming potential (GWP) of a building's structure and envelope.
Every year, the world churns out about 4 billion tons of cement, the glue that holds concrete together. It is estimated the world will add 2 trillion square feet of buildings by 2060—the equivalent of building another New York City every month for the next 40 years.
Ultimately, greener concrete applications and promised advancements will either come to fruition or fail to significantly reduce the GWP of buildings and infrastructure projects. Much of the drive for greener concrete will come down to sustainability, market conditions, supply chain, and government regulations.
How are green alternatives or carbon reduction strategies working around the globe? What low-carbon cement can be applied at scale? What alternatives are already reducing the CO2 footprint? Are early reductions more impactful when you look at efforts to decarbonize individual buildings?
Let's take a deeper dive into the impact of concrete on the environment and green methods that are being put in play in various regions around the globe.
---
How Much CO2 Does Concrete Produce?
Concrete is everywhere. Strong, durable, affordable, and recyclable, it's the world's most used building material—found in foundations, roads, walkways, car parks, dams, bridges, and for nearly all heavy civil and infrastructure projects.
According to the World Economic Forum, a sustainable, zero-carbon global economy depends on concrete. Second only to water, concrete is the most consumed substance globally. Ironically, it is essential as the world works toward a safer, cleaner world.
The main issue with concrete is found in how it is created: a chemical reaction that turns limestone into cement. Energy is also expended as high temperatures are required to make it—as well as the environmental impact of transporting it. It is the process of making "clinker"—the key constituent of cement—that emits the largest amount of CO2 in cement-making.
With a 2050 target of delivering carbon-neutral concrete, the Global Cement and Concrete Association (GCCA) is exploring how to reduce the carbon footprint of concrete. Efforts include alternative cement "clinker" materials, carbon-capture technology, alternative fuels, and alternative building materials.
Let's look at what is working or holds the most promise as the concrete industry strives toward carbon-neutral concrete.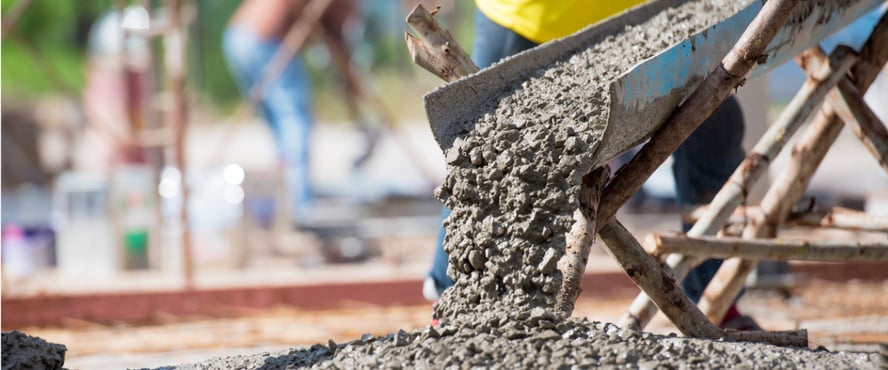 Clinker Substitutes and Advanced Analytics
For decades, the concrete industry has worked to improve its efficiency. One of the best ways to reduce emissions is through alternative materials for clinker, such as pulverized fly ash and granulated slag. According to McKinsey, these materials would reduce energy intensity through better plant utilization and improved use of equipment.
However, decarbonizing cement requires a major investment in technologies that bring down both fuel and process emissions. Researchers argue that 30% to 40% of clinker can be substituted without compromising cement strength.
However, McKinsey notes that while traditional abatement can reduce emissions by about one-fifth by 2050, advanced analytics is also part of the puzzle. They say a "European cement producer achieved 6% fuel savings by creating self-learning models of a kiln's heat profile and optimizing the shape and intensity of the kiln flame. Future cement plants could leapfrog competitors by combining digital technology and more sustainable operations."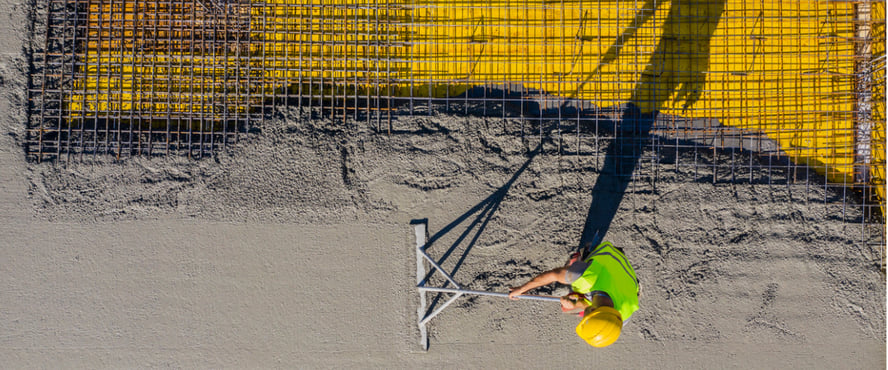 Self-Healing Concrete Provides Stability
Developed by scientists in the Netherlands, self-healing concrete uses bacteria to close cracks on concrete and is being tested across the United States and Australia. By using chemicals like those found in human bones, infrastructures can "heal" themselves by resealing after a break, in much the same way as human bones fuse together again after a fracture.  
Experts predict this technology could be invaluable in earthquake-prone regions where a concrete crack tends to grow and often means the whole structure is unstable.
There is also interest in making cement a more energy-efficient building material. In Mexico, one professor has developed a cement with the capacity to absorb and emit light energy, giving concrete more functionality as well as versatility. This phosphorescent cement can be used to illuminate highways, bike paths, and buildings without the use of electricity. The cement also absorbs solar energy, emitting it during the night for about 12 hours.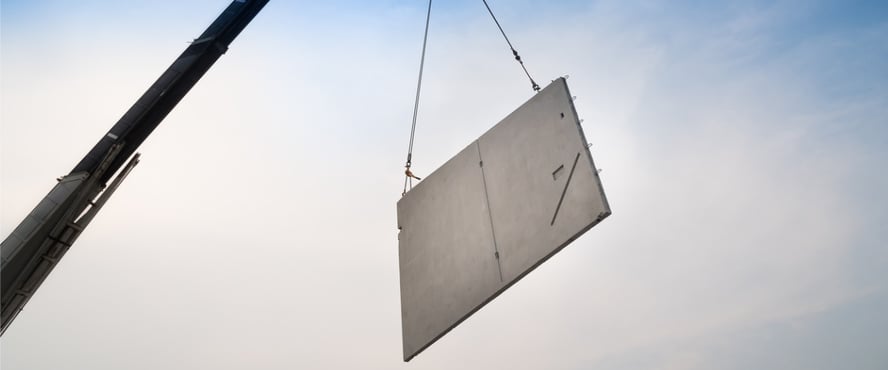 Precast Concrete Gains Ground
While cast-in-place may continue to be the preferred choice for concrete slabs and foundations, precast concrete is becoming a strong option because of its quality, affordability, and longevity. Globally, experts predict precast will be worth $159 billion by 2027 as there is increasing demand for new construction globally due to urbanization and industrialization.
With precast concrete, it is produced by casting concrete in a reusable mold or "form." It is then cured in a controlled environment, transported to the construction site, and lifted into place. In contrast, standard concrete is poured into site-specific forms and cured on site.
One development in the precast concrete field involves precast concrete that cures in 24 hours using carbon dioxide instead of water. The special binder produces the concrete at lower temperatures with a patented curing process.
Experts say this is a big step forward because conventional concrete cured with water takes nearly 30 days to reach its final strength. Also, this new concrete can potentially reduce the carbon footprint of precast concrete by 70%.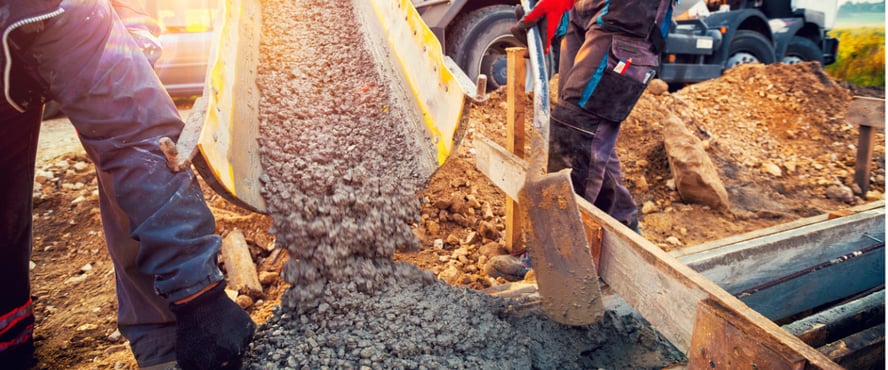 Roadmap to Net-Zero Carbon Concrete
Although Ancient Romans weren't the first to mix mud and straw or create mortar, they were the first to utilize concrete in the majority of their construction. They successfully used a mixture of volcanic ash from Mount Vesuvius, lime, and seawater to form the mix and packed it into wooden forms.
Today, cement and steel together make up roughly 15% of global CO2 emissions. As a result, five nations participating in COP26 summit agreed to reduce the combined footprint of these materials in the coming decades.
Canada, Germany, India, the United Arab Emirates, and the U.K. pledged to attain net zero in the "major public construction" use of concrete and steel by 2050, meeting interim targets by 2030. Additionally, the Global Cement and Concrete Association reports that 40 global concrete and cement manufacturers are committed to reducing CO2 emissions by 2030 on the path to achieving net-zero in 2050.
Developing new cement manufacturing technologies and methods is only half the battle against cement's carbon emissions. While there is no shortage of ideas, there is also no silver bullet. For now, all industry stakeholders and governments must commit to growing the market for low-carbon building materials and encouraging investment in net-zero-emission materials.
Ultimately, the construction industry will have to embrace greener methods of producing and building with concrete to meet these ambitious goals.
With the right tech behind you, embracing green concrete can become a reality. Want to discover more about how tech can help you meet your goals? Take the next step.
Asite Insights in your inbox.
Sign up for product news and our latest insights published monthly. It's a newsletter so hot, even global warming can't keep up.