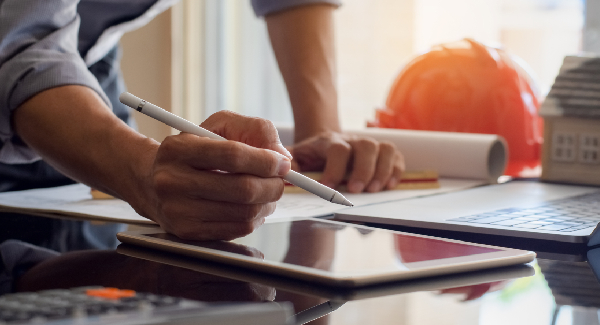 Whether you're eager to embrace the most cutting-edge tech or still relying on your paper and pencils, most would agree the benefits of construction tech are hard to deny. There's little argument when stakeholders can make more informed decisions that streamline practices, ensure project fulfillment, and increase overall value.
In fact, according to the USG and U.S. Chamber of Commerce, over 70% of contractors believe that advanced technologies can increase productivity, improve schedule, and enhance safety. It is ironic when you consider how slow many organizations are to welcome digital uptake.
Today's markets are bursting with great construction technology—tools, software, mobile apps—ready to be utilized by the wide-ranging and various organizations and projects that make up the industry.
Let's take a closer look at five technologies that promise to transform our industry.
---
1.
Acting Sustainably with Advanced Building Materials (ABMs)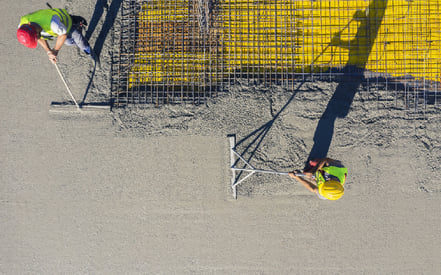 Increased focus has been placed on the need to operate more sustainably. Alternative construction materials allow the industry to utilize technology to improve its carbon footprint and address global social challenges.
As discussed by the European Commission, Advanced Building Materials (ABMs) are a new generation of construction materials that demonstrate exceptional properties, making buildings and infrastructure more intelligent, more sustainable, energy-efficient, and secure. Self-healing concrete, aerogels, and nanomaterials are prime examples of this.
As the industry pushes to adopt more green materials, ABMs are an area that we should pay close attention to as they will continue to grow in the coming years.
---
2. D

igital Twins Enhancing

Asset Information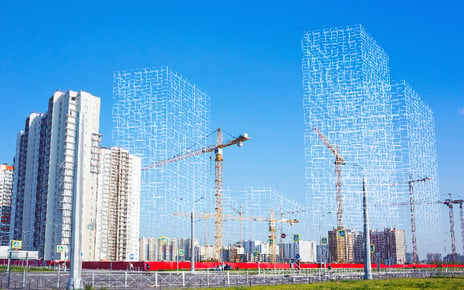 A digital twin takes the information of an asset one step further. It works as an exact digital replica of a physical object and provides an evolving profile of the historical and current behavior of a physical object or process.
In simple terms, digital twins monitor and model how people and objects interact with their environments to provide enhanced insights, improve performance, and optimize decision-making.
Cities have become early adopters of digital twin technology as they create digital doppelgangers.
As discussed in the Financial Times, one such project utilizing this process is the Indian city of Amaravati, which will be built with a digital twin from the very beginning, joining Singapore, Glasgow, Boston, and Jaipur in having virtual counterparts.
---
3.

B

uilding New Homes with Modern

Methods of Construction (MMC)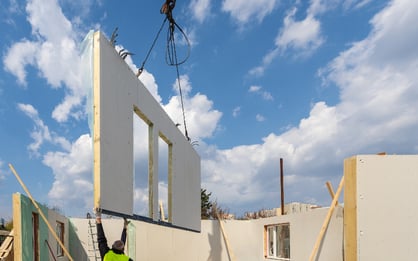 Construction technology is also being touted as the solution to global housing demand. In particular, MMC, which centers around off-site manufacturing and onsite technologies to build homes, is being utilized worldwide. Modular homes are a prime example of this.
In India, where they have an urban housing shortage of 18.8 million, developers embrace the advanced modular technology to build the 30 million homes needed to meet the government's 'Housing for All by 2022', 'Affordable Housing,' and 'Smart Cities' initiatives.
This quality-assured, quick, and cost-effective method of construction is estimated to revolutionize the housing industry.
---
4. BIM

Helps to Maintain

the Golden Thread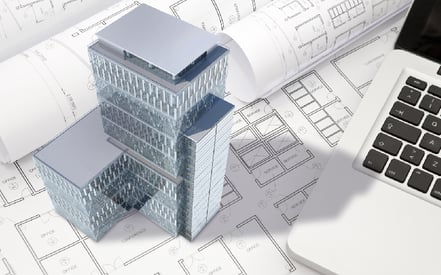 Many in the industry have already started their BIM journey. BIM is an essential process utilized across the asset lifecycle, and BIM compliance remains a principal goal for all construction projects.
BIM tools and software—BIM authoring tool. Model coordination tool. Asset management software—used in conjunction with a Common Data Environment (CDE) creates a central repository where all digital assets and project information generated during the asset lifecycle is stored.
This repository ensures a golden thread of information is maintained through the project lifecycle, allowing any component or device to be located and its specifications checked. It enables asset information to be easier to retrieve and more trustworthy, as it is maintained in a secure repository.
---
5.

S

mart Buildings

Optimize the Built Environment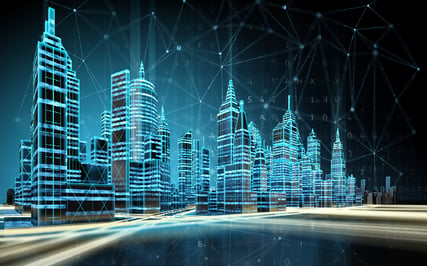 We can use smart buildings in advanced ways to automate, optimize, and connect systems in the built environment.
IoT and smart sensors are embedded in devices and buildings to gather insights and power this type of smart construction. From here, asset owners and operations managers can monitor the building's usage and how its occupants interact with the space—what rooms are used the most and where energy is escaping.
Both IoT and smart sensors can provide more significant opportunities to harness, share, and use data from a wide range of sources. This can aid predictive maintenance—the practice of monitoring assets and resolving issues before they occur. It can also help increase productivity and maximizing efficiency.
---
The Next Step: Data Management
Construction technology can transform the industry as we know it. Case in point: stakeholders turned to digital tools and software to get them through the pandemic and keep projects moving forward.
Answering urgent housing and infrastructure demands, striving to meet sustainability goals, and adhering to government policies are areas in which tech can help organizations advance.
The next step is to ensure the data underpinning these technologies is adequately captured, managed, and shared across the project lifecycle.
Find out how to create a framework that allows for seamless information sharing across the asset lifecycle, download our free report here.
Asite Insights in your inbox.
Sign up for product news and our latest insights published monthly. It's a newsletter so hot, even global warming can't keep up.