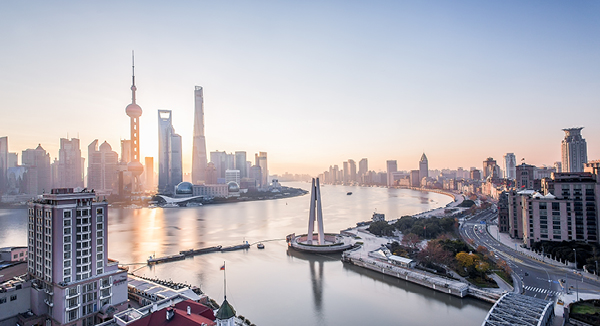 COVID-19 has caused widespread disruption to the construction industry internationally.
The initial difficulties sourcing construction materials, as a result of mass production shutdowns and supply chain disruptions in China, caused a ripple effect across all sectors globally. Project sites were further disrupted with the introduction of social distancing measures in a bid to prioritize the safety of workers.
However, while we can expect that the construction industry will face increasing challenges as virus numbers continue to grow worldwide, the declining number of cases in China and the reopening of the nation's construction sites does offer some hope.
The UK and Ireland Work to Keep Sites Open
Following the government announcement of a nationwide lockdown construction work is still ongoing however the industry remains unsure how long this will continue. In London, Mayor Sadiq Khan has given his view that only essential works for safety should continue. In Scotland however, First Minister Nicola Sturgeon asked builders to put down tools and close their sites entirely as part of the effort to stem the rise of the virus.
The UK's Construction Leadership Council (CLC) has been outspoken about their efforts to keep sites operational wherever it is practical and safe to do so for as long as possible.
On 17 March, the CLC and three of the main building and construction bodies in the UK wrote a letter to the Prime Minister urging for construction sites to remain operational during the crisis. This would, they said, prevent thousands of job losses, business closures and prevent the need to bail out the industry further down the line.
For many construction sites, this push to remain open is ensuring work continues, albeit with a reduced workforce and new protective measures in place. They have seen a reduction in staff on-site with all non-essential staff working from home. On-site staff are abiding by Government measures of social distancing, resulting in staggered working hours and no on-site gatherings. Employees eat lunch in their cars, and proper hand hygiene and Personal Protective Equipment (PPE) are being more strictly enforced.
It is believed in the coming days the UK Government will offer more guidance on how the construction industry should continue during this pandemic.
Irish construction sites are also committed to remaining open as construction workers have been vocal about their desire to remain on-site, expressing that they want to keep working on sites in the safest way possible. As detailed in Construction News, representatives from the Construction Industry Federation (CIF) Ireland have stressed that sites are partaking in social distancing and self-isolation if required.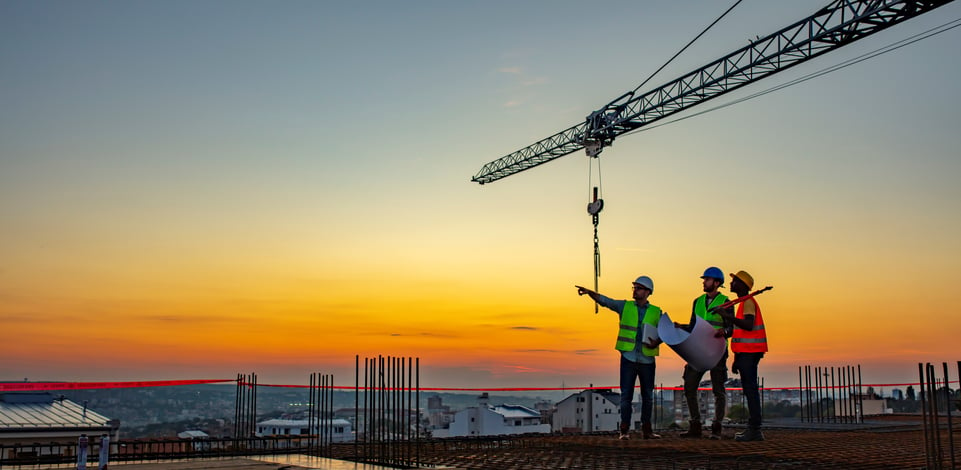 Essential Projects Only
The move to keep sites open is not representative of the industry globally as other regions take different measures to deal with the crisis.
In Italy, where the pandemic is at its worst, the Italian Contractors' Association, Associazione Nazionale Costruttori Edili (ANCE), has asked the government to suspend all worksites, saying that construction companies could not provide workers with the necessary health and safety protections. Consequently, work has halted on all projects except for hospitals, roads, and railways as the importance of infrastructure projects to transport supplies during times of crisis comes into focus.
Similarly, New Zealand is adopting a complete shutdown of all but essential construction work. According to the Government announcement only "buildings and construction related to essential services, critical infrastructure, or those needed immediately to maintain human health and safety at home/work" is permitted as the country prepares for a lockdown.
Across the United States, local governments are undertaking varying measures to deal with the pandemic. Boston has seen a closure of all but essential building works as the Mayor announced a two-week ban on construction work in the city. The ban, the first of its kind in the US, went into effect on 17 March and is set to last for two weeks.
In California, some construction work, including housing, continues. According to the California Building and Construction Trades Council, construction workers are being mobilized to help fight the virus, with thousands of workers expected to move into new priority projects related to fighting the outbreak. These include the retooling and refitting of hospitals, hotels, and buildings the state needs to bolster their response efforts.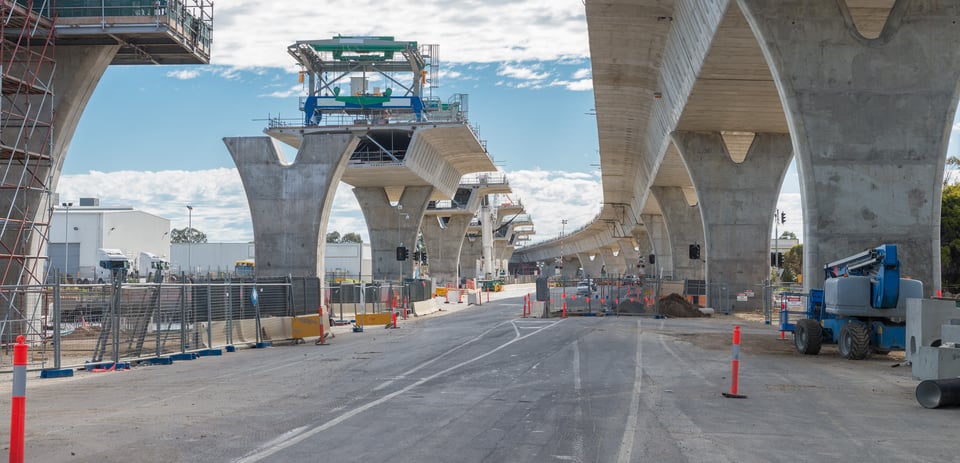 Hope

from China
As China's COVID-19 epidemic shows signs of stabilizing, industrial and building work is slowly starting to resume. For example there are major infrastructure projects beginning to take place to mitigate the economic impact of the pandemic.
Although the initial expectation was for growth to rebound quickly, with some suggesting this could even happen in the second quarter of 2020, this is unlikely. However, the slowing of new virus numbers and the reopening of project sites is a welcome sight to the industry worldwide.
Conclusion
As Chinese supply chains set to reopen and their workforce returns, we expect to see reestablishment of the supply chain. However, many regions may not be in a position to benefit from this as they continue to recover and fight the virus head-on.
Currently many governments are putting strategic packages in place to stabilize the industry and prevent decline. In early March, the World Bank announced it would commit USD 12 billion in aid to developing countries to help them to deal with the impact of the virus and limit its spread.
Following the end of the crisis, it will be interesting to examine the results of the varied responses. Understandably, we can expect to see varied levels of implications and a globally transformed industry in the aftermath of the pandemic.
To read Asite's response to the COVID-19 pandemic please see here.
*All information correct at the time of publishing (Tuesday 24 March 2020)
Asite Insights in your inbox.
Sign up for product news and our latest insights published monthly. It's a newsletter so hot, even global warming can't keep up.