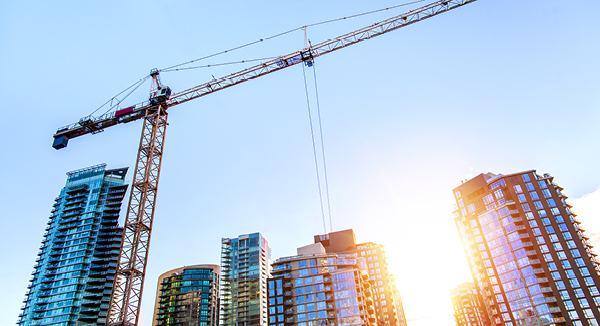 As the global COVID-19 outbreak escalates, the construction industry continues to adapt. As detailed in our initial examination, the industry's response remains varied.
However, as the global industry does what it can to help during the pandemic, including building temporary hospitals, installing complex and life-saving oxygen systems, and donating PPE supplies where possible, it also needs to begin putting measures in place to prepare for what lies ahead.

A global industry but no

global response
No one country, company or region has emerged as a leader in how to handle the pandemic as each player in the market responds differently, doing what they believe to be best.
In Europe, The European Construction Industry Federation (FIEC) has called on the European Commission to declare a "force majeure" event, thereby allowing construction companies to close sites without facing contractual claims. The Federation has also asked the commission to make more EU funds available to cover the increased costs of those sites that remain open.
As no Europe-wide declaration has yet been made, companies are simply following the guidance of their local governments. In Germany, for example, this means work as usual. The government has called for sites to remain open, with government funding to ensure worker safety. It is hoped that this push will aid rapid economic recovery once the crisis is over.
Australia has adopted a similar approach to Germany, deciding to declare the construction industry as an essential industry in an effort to help the nation recover post-pandemic. To facilitate this construction sites are being urged to employ physical distancing measures to remain open. In some states these measures also include increasing working days to include weekends and bank holidays, giving sites more days to get jobs done.
Varied responses can also be seen within countries, such as the United States, where state governments set policy for the construction industries in their states. In New York, all non-essential construction has been ordered to shut down, except emergency construction following concerns about worker safety as numbers rise related to COVID-19 cases and deaths.
Although the spread of the virus itself has been slower compared to the rest of the world, the African industry is being exposed to the knock-on effects from the Chinese construction shutdown. According to a report by Belt and Road News, the outbreak is a threat to short-term growth in the region, particularly in Ghana, Angola, South Africa, and Nigeria, which are reliant on exporting to China.
Despite many countries opting to keep sites open, for many companies this simply is not possible. In the last few weeks, the industry has witnessed the shutdown of hundreds of sites globally. Supply chain issues and health and safety restrictions have meant that keeping sites open is often not an option.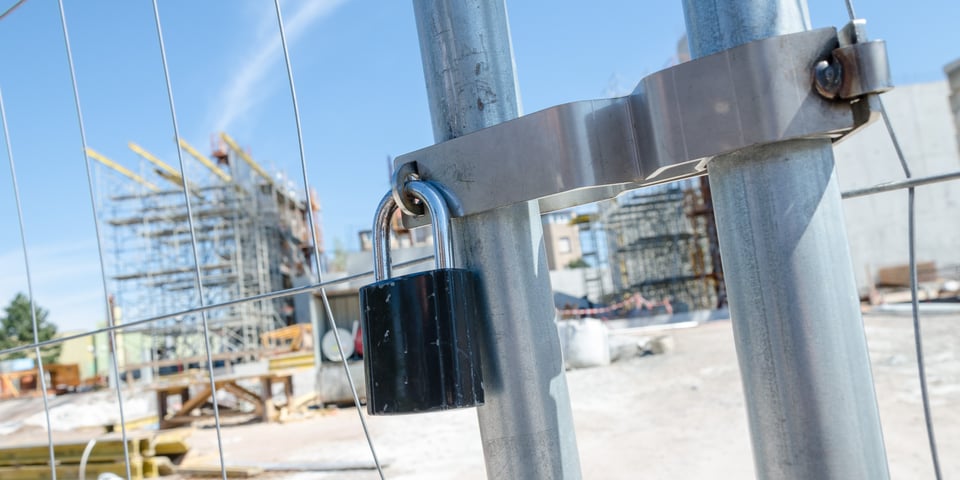 Rebuilding in China
In China, major construction projects have resumed across the country. According to the National Development and Reform Commission (NDRC), as detailed by Design Build Network, construction has restarted on 89% of 11,000 key construction projects outside Hubei province.
The NDRC also states that China has resumed construction on 97% of key highway and waterway projects. 80% of airport projects and 93% of railway projects have also restarted. China's local governments have made funding available by issuing CNY1.4 trillion (approximately $198 billion) to support infrastructure projects and the wider economy affected by the pandemic.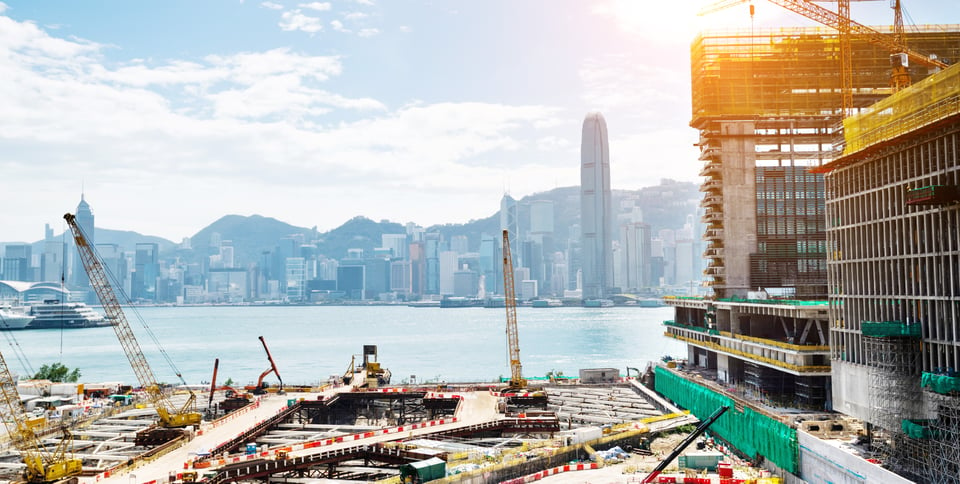 UK industry calls for government safeguard
On March 31, the Secretary of State for Business, Energy and Industrial Strategy, Alok Sharma confirmed that construction sites can remain open where public health guidelines are being adhered to. Despite this, site closures have still occurred; according to data provider Glenigan, 26% of the UK's sites have suspended work. As of March 31, the value of the delays was put at £104 billion, as detailed in Construction News.
Responding to the crisis and hoping to safeguard the future of the industry, the Construction Leadership Council (CLC) wrote to Prime Minister Boris Johnson setting out essential actions needed to secure the future of the sector.
The suspension of PAYE and CIS tax in April and May for construction and consultancy firms, the release of all retention monies from government bodies, and an extension of the £25,000 SME business continuity grant to include the construction sector are just some of the measure being called for to support the future of the industry. The full measures can be read here.
If taken, these emergency measures will protect the industry – both companies and jobs – and safeguard them for the coming weeks and months.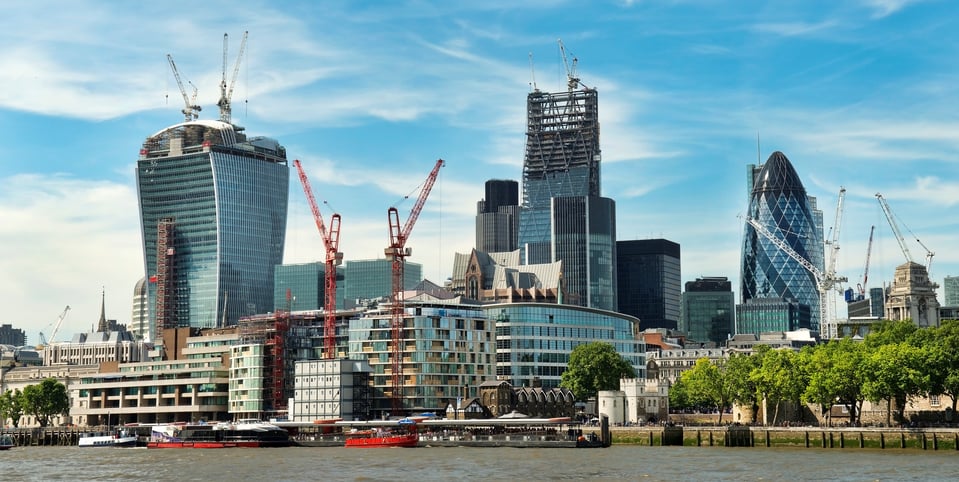 Preparing for the future
As the industry globally does what it can to help during the pandemic, measures need to be put in place to prepare for what lies ahead.
In the UK, the CLC proposals are a clear indication of how the industry wants to ensure its future. These measures can also be used as a guide for other countries seeking to safeguard their respective industries.
The global management consultancy McKinsey suggests a number of measures to deal with the crisis and begin to rebuild supply chains. As part of their short-term measures, McKinsey asserts that building a nerve center is essential for "agile decision making and to oversee the implementation of both strategic and tactical actions." Companies must next examine demand – understanding customers' tendency to overorder and looking for opportunities to manage demand to match supply better. The final step is to use insights gathered to optimize limited production capacity, following up to continually assess availability and demand.
Moving to the next stage of the crisis, over the coming two to four months, McKinsey suggests knowledge and lessons gathered from short-term measures should be used to build a more resilient supply chain, with risk management being a core component. Collaborating with all company stakeholders, being aware of government incentives, and building structural flexibility are essential steps in this process.
These measures will ensure the industry is building resilience, managing risk, and increasing agility to help recover from the current crisis while also protecting against future shocks.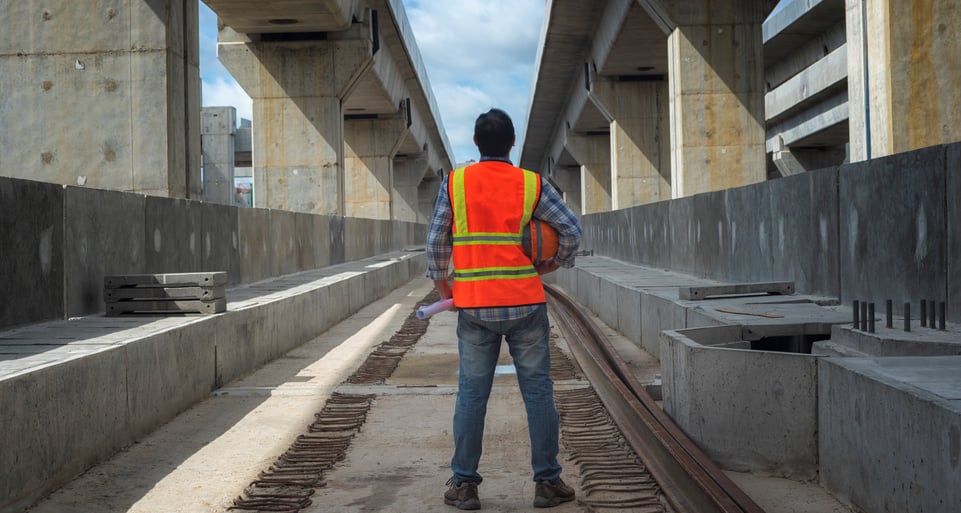 Final thoughts
According to data and analytics company GlobalData, the forecast growth for the global construction industry in 2020 has been downgraded to 0.5%, this is according to figures published on 2 April 2020. Prior to the outbreak of COVID-19, it was predicted the industry would see growth of 3.1%, up from 2.6% in 2019.
This growth shrinkage, and the increased pressure and restrictions being put on the construction industry globally, demonstrates the need for measures to protect its future. As the industry transforms during this pandemic, it is imperative to ensure that we are ready to build again once it passes.
To read Asite's response to the COVID-19 pandemic please see here.
*All information correct at the time of publishing (Tuesday 7 April 2020)
Asite Insights in your inbox.
Sign up for product news and our latest insights published monthly. It's a newsletter so hot, even global warming can't keep up.