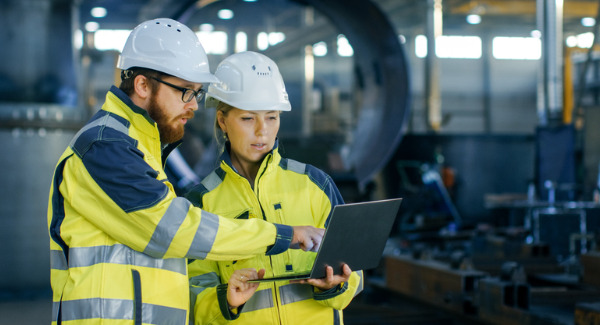 The average construction project brings together multiple stakeholders from different backgrounds—including architects, engineers, contractors, facilities managers, and quantity surveyors—all of whom have different processes and methods of working.
As you know, it is rarely clear sailing when it comes to keeping everyone on the same page. In fact, 82% of project owners say they need more collaboration with their contractors, according to KPMG.
For many, a Common Data Environment (CDE) could be the answer to overcome their toughest communication and collaboration hurdles. If you're on the fence about a CDE, maybe it's time to explore and pros and cons of a CDE.
---
Save Time and Money with a CDE
Simply put, a CDE is a comprehensive project management solution. It is a central repository where construction project information is housed and updated throughout the asset and project lifecycle. It is the single source of information for the project and holds all project information—documents, contracts, reports, bids, and model information.
A CDE collects, manages, and shares project information with the project team members. While a CDE can take many forms—a project server, an extranet, or even a filing cabinet—to achieve true, seamless collaboration, a cloud-based solution is best.
Here, a CDE holds all information requirements in a shared area. This prevents many issues, including avoiding duplication and saving both time and costs.
So essential is a CDE to a construction project, KPMG states that £5.10 and £6 of direct labor productivity gains could be made for every £1 invested in information management. Cost savings of between 1.6% to 18% at different asset lifecycle stages are also possible.

10 Questions to Ask to Improve Productivity and Profitability
With this in mind, the next step is to evaluate your current processes and discover if a CDE will help improve your organization's productivity and profitability.
Here are 10 questions you can dig into to figure out if a CDE is a right fit for you and your team:
1. Do you have visibility over your current information management processes? Can you easily see project status?
2. Do you spend most of your time looking for relevant documents and are often unsure if you're working from the latest revision?
3. How do you make sure everyone is collaborating across the entire project supply chain and ensure expectations are met?
4. What do you do to drive standardization across your business to improve overall performance?
5. Do you know if your hard copy information meets the set standard?
6. What measures do you take to boost quality and keep projects on schedule?
7. Is your tech stack really meeting your current and future needs? Or is it lacking key features you need?
8. How long has it been since you reviewed what is available on the construction technology market?
9. Does your current technology match-up against the current market industry leaders?
10. What is your construction project roadmap for the next 6-12 months? How are you feeding into this, and is it aligning with your current systems?

---
Take the Next Step in Your CDE Journey
Great news! Asite has you covered if you'd like to see how an industry-leading CDE works!
We work with construction companies worldwide and across a range of sectors and sizes. Asite has a unique understanding of what projects need to consider when deciding whether or not a CDE is right for them.
BONUS QUESTION: Would you like to see for yourself what a CDE has to offer? Take a look at how a CDE can benefit not only your team but boost your bottom line. Download our report now.
Asite Insights in your inbox.
Sign up for product news and our latest insights published monthly. It's a newsletter so hot, even global warming can't keep up.