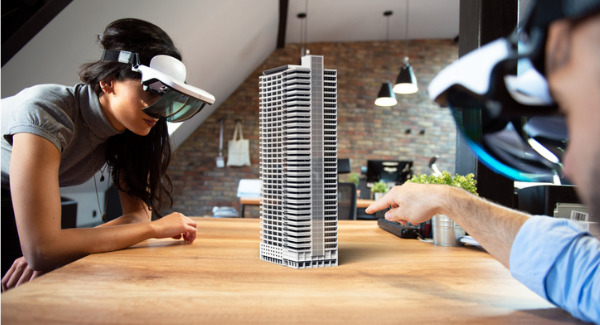 The only constant is change. And the construction industry is no exception to this rule.
Some changes embed themselves in a culture or become a practice to the extent that they become trends. In the coming year, the construction industry can expect more tech adoption—as even more smart devices take hold on the job site.
After being slow to adopt digital technologies, construction companies have begun to lean into tech. New York City-based venture tracking firm CB Insights notes that funding for construction-related technology startups reached $1.3 billion in 2020—a year-over-year increase of 56% compared to 2019.
The technologies with the fastest adoption rates are the ones that have the smallest financial and learning barriers. For example, a smartphone or tablet technology removes the need to buy a new tool.
No doubt, phones and tablets with internet capability have made these devices multi-purpose tools capable of delivering automatic communications. You can also expect more technology in 2022 to help with real-time project changes, including augmented reality, reality image capture, data at your fingertips, remote troubleshooting, geo-tagged communications, and so much more.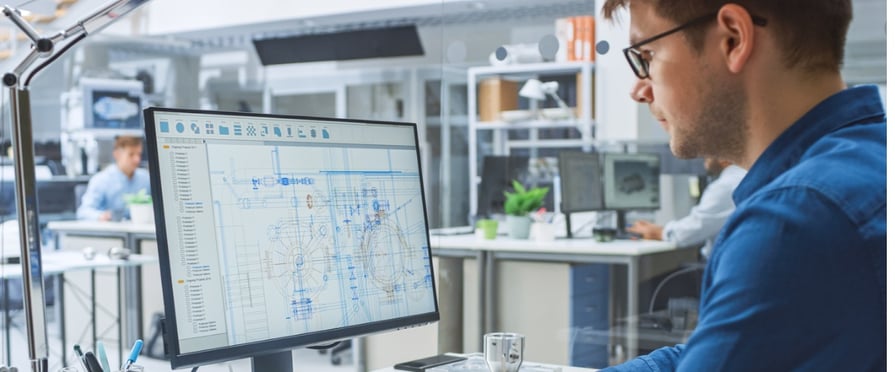 Creating Communication Streams
For many construction workers, technology has gone beyond the simple smartphone. Now, many project management and tech tools can automate communications.
For example, you can create a communication stream or channel with some project management software. Using an RFI (request for information) communication stream, a laborer who finds something in the field that doesn't match the blueprints can simply type the question into an RFI stream. This will automatically notify the superintendent (super), the architect, the engineer on record (EOR), or whomever else needs to be notified on that project.
This is a much more efficient scenario than the typical construction project. Typically, a worker in the field wouldn't have access to the contact information for the architect or EOR. In those cases, they would have to tell their superintendent, who would have to reach out to the architect and EOR. If the worker is a subcontractor, there is the additional step of the subcontractor having to inform the general contractor (GC).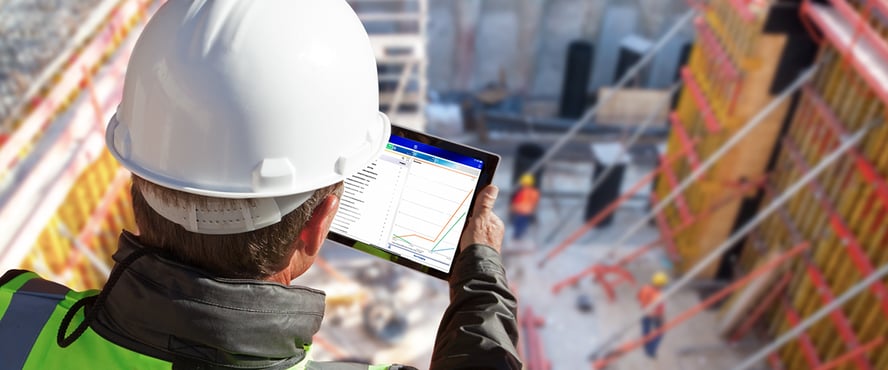 Save Time with Project Changes
Again, let's take the example of finding an anomaly in the field and the communication latency. Traditional project changes take much longer when compared to working within a project management program.
Without a program, the architect would receive notice of the anomaly and create new, printed blueprints. Copies of each would replace the outdated blueprints in the GC's building information files and new copies would have to be sent to the build site. There, the super would review and share them with applicable parties.
Without using project management software, it isn't uncommon for the RFI and the corresponding project changes to take up to two days.
With a project management program, architects work with digital blueprints, and changes are quickly communicated to everyone who needs to know—only seconds after the changes are completed by the architect.
---
Augmented Reality Gains Ground
You can expect augmented reality (AR) to build on its ability to bring the virtual reality experience to the field in 2022.
With augmented reality, you can see what needs to be constructed next. You not only see the construction site as it is but with an overlay of digital images, too.
For example, when an electrician wires the job they can see everything else behind the wall section where they will install the electrical components. By being able to see exactly where components will go, such as plumbing and cable, the electrician can know their electrical installation won't get in the way of future tradespeople.
---
Image Captures for Real-Time Accuracy
Today, it is not unusual to use your phone, drone, or robot to take photos or videos on the job site to share with decision-makers and other key stakeholders.
Even better, images can now be time-stamped and tagged with GPS coordinates to share critical information about job site progress. This is useful in presentations to building owners and in settling disputes with subcontractors. For owners, it gives a snapshot of the work in progress. When discussing work with subcontractors, these images can provide an unbiased and accurate portrayal of completed work.
Real-time image capture has also been helpful for remote inspections. Due to safety protocols in response to COVID-19, government inspectors can complete their jobs remotely.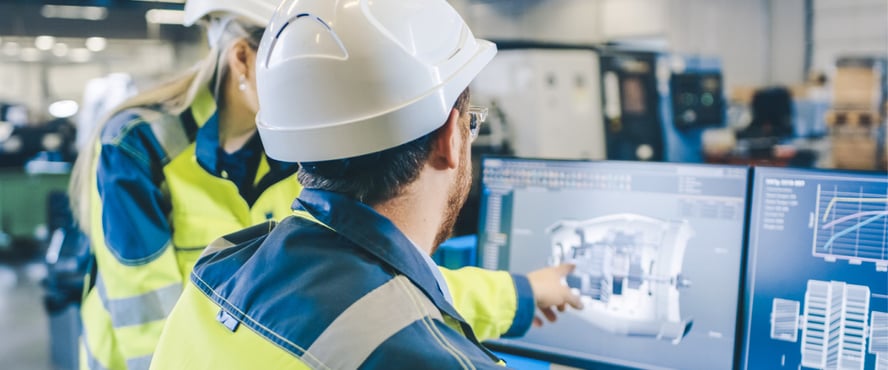 Digital Data At-Your-Fingertips
When your construction business goes paperless, your smartphone or tablet can replace the remote office set-up on construction sites.
For example, supers need to keep track of a range of construction processes, including schedules, permits, deliveries, budgets, staffing, and so much more. With a good project management software program, they can more easily organize, retrieve, make changes, and share all of this information with stakeholders.
Additionally, having digital copies of warrants can increase productivity and safety since the warrant officer won't need to come on-site. In this case, the super won't have to meet them in person to hand over a paper copy of a warrant.
---
Remote Troubleshooting
Remote troubleshooting is another time-saving technology that has been spurred on by social distancing practices. Since remote work was encouraged during the pandemic, technicians began to remotely diagnose construction equipment.
Some devices allow crews to complete this work hands-free. Even if you're not able to do that, everyone has a phone capable of video and two-way communication. This is all that is needed for remote troubleshooting.
Geo-Tag Instructions on the Jobsite
You can even geo-tag questions or instructions with some project management software products.
Just like geo-targeted ads that deliver promotional messages to your phone when you're at an event or near a shop, these messages pop up on people's phones or tablets when they're in a certain area.
This is great for leaving messages for workers at the precise place and time they will need to see it.
For example, if you're the super at a site and want to leave instructions for the welder who is supposed to arrive the next day, you could always email the message to them. The downside is that the welder would have to take note of it, save it, and then remember to retrieve it the following day.
Or you can leave a geo-tagged message. In this case, as soon as the welder arrives at the site section where they will be welding, they immediately and automatically receive a message with your instructions.
Want to learn more about how smart technologies can help you unlock great value across your projects? Get started now.
Nathan Medcalf
Nathan Medcalf writes about technology, heavy equipment, and construction for numerous clients and has been published in more than 30 trade publications since 2006.
Asite Insights in your inbox.
Sign up for product news and our latest insights published monthly. It's a newsletter so hot, even global warming can't keep up.