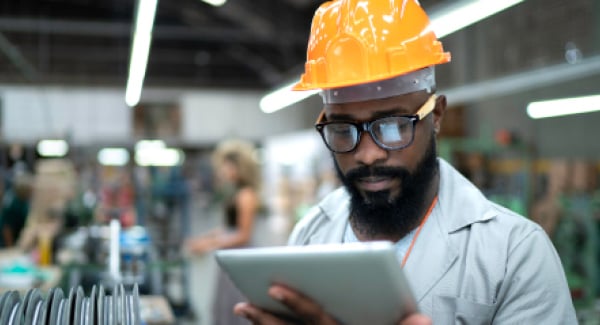 The Egan Report drew comparisons between manufacturing and construction, so how has the relationship changed over the past two decades? Nathan Doughty, CEO of Asite, shares his thoughts
The intersection between working methods in construction and manufacturing is a fascinating area and a focal point for Asite's approach to innovation. In fact, it's been part of our DNA ever since Sir John Egan became our founding chairman.
Sir John is the former CEO of Jaguar Cars and Heathrow Airport Holdings (formerly BAA). Because of his background in manufacturing, he was tasked with leading the committee that produced the Egan Report in 1998. This report, as I explained in the first post in this series, explored how efficiency techniques pioneered by the automotive and aerospace industry could be applied to the UK construction sector.
So more than 20 years on, how widely have these techniques been adopted? And what impact have the technologies behind the "fourth industrial revolution" had on the modern construction industry?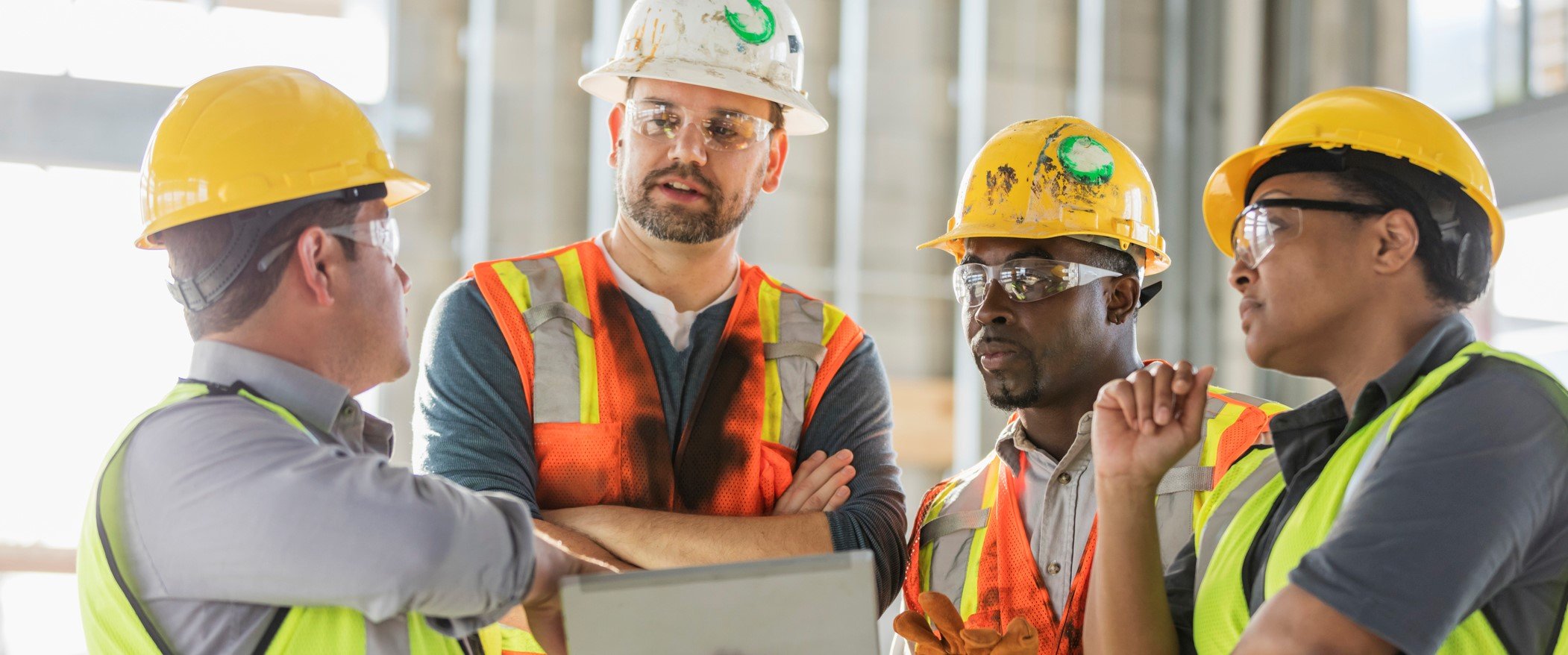 Lean construction
Let's start with a quick overview of one of the 20th-century's biggest industrial breakthroughs: lean manufacturing. The concept was pioneered by Toyota in the 1930s and focuses on using efficiency to add value for the customer. It's an innovation that, in many ways, was every bit as revolutionary as Henry Ford's assembly line.
It stemmed from the Japanese philosophy of kaizen, which basically means "always improving". It is often used interchangeably with related concepts like just-in-time manufacturing, which is based on ordering parts in small quantities and short-term production cycles. This ensures parts arrive "just in time" to be used, which removes the need to keep them in inventory.
Toyota discovered that this system significantly reduced the lead time on orders and also production costs. It has since been adopted by many other manufacturing companies and in the 1990s people began to ask how it could be brought into construction.
One of the first big projects that Asite worked on, Heathrow Terminal Five, actually put this idea into practice. We implemented a just-in-time logistics solution that helped to integrate the client, BAA (now Heathrow Airport Holdings), with several other tier-one contractors engaged to deliver the project. In turn, these contractors had a whole raft of companies below them supplying everything from window frames to timber and plaster.
These goods were constantly arriving, but there was only one gate into the site and storage space was limited. But with the system we introduced, when a window frame installer only had a low percentage of frames remaining, for example, they could simply swipe a code to automatically request more from the supplier. This meant everyone was able to use only what they needed, when they needed it.
Such systems also address unforeseen issues, for example those times when a scheduled delivery of window frames isn't needed due to delays further up the chain. In other words, they allow you to be more adaptable to real-world situations.

Off-site construction
Since the Egan Report was published, there has been a concerted effort to advance off-site construction. It's a slow-moving process, however, due to the complexities of construction industry supply chains.
Unlike tightly controlled manufacturing supply chains, which may only feature one or two major players, in the UK construction sector alone approximately 200,000 companies are supplying the industry, often specific solutions for unique projects. In other words, whereas every 747 jet is more or less the same, every building or bridge is completely different.
Despite these challenges, off-site construction has certainly progressed over the past 20 years. Some recent studies show that around £5 billion to £6 billion of the UK construction sector's £90-billion annual output is now being delivered off site, so it's fast becoming a key part of how many assets are designed and built. Laing O'Rourke's state-of-the-art Explore Industrial Park, for example, shows just what can be achieved with off-site manufacturing.
Meanwhile, Asite is working on the Ras Abu Aboud Stadium, which is being built in Doha, Qatar, in time for the 2022 FIFA World Cup. It's a project that's pushing the envelope for off-site and prefabricated elements; once the World Cup finishes, the stadium is designed to be easily dismantled and repurposed for other projects.

Smart products
Suppliers are now more aware of the value smart products can bring to a project and the benefits of investing in them. The term "smart products" obviously covers a wide range of technologies and materials, from IoT or internet of things-enabled smart bricks to radio-frequency identification tags. But the main characteristic of many of these products is they can send and receive data about themselves or their environment.
When placed within the fabric of a building, they enable it to become smart and support the creation of digital twins, which are digital replicas of physical assets that provide real-time insight into their status and use. So while there's been much talk of the use-cases for IoT in manufacturing, it's a technology that's equally at home in the built-environment industries.
In fact, smart product manufacturers in this space have the ability to fundamentally change the way we use houses, offices, shops and other built assets in future. A strong innovation ecosystem comprised of Asite and other ConTech companies could also act as a kind of external research and development department for the construction industry, developing and refining many of the tools and techniques that have proved so influential in the manufacturing sector, including the apps every site worker now carries in their pocket.
In other words, if we work together and apply a kaizen mindset to construction processes, there's no reason why the industry can't become just as efficient and innovative as companies like Toyota.

Asite Insights in your inbox.
Sign up for product news and our latest insights published monthly. It's a newsletter so hot, even global warming can't keep up.