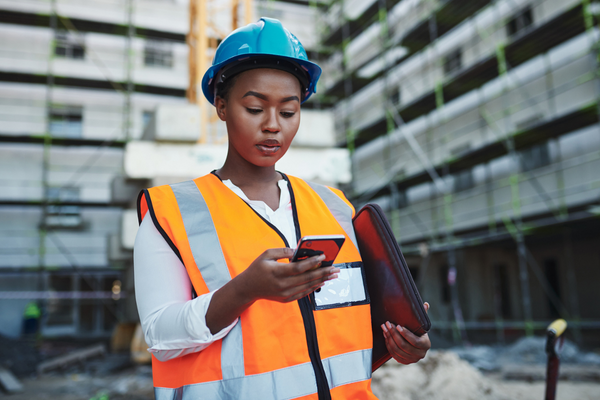 Mobile technology has become a fundamental part of everyday life—from how we consume information, watch films, order grocery shopping, and even receive medical advice.
Most of us walk around with our phones in our hands or not far from easy reach, with a family of tech products—tablets, laptops, and smartwatches—backing up our personal tech arsenal.
For the construction industry, the use of mobile tech has expanded massively in recent years.
Walk onto a jobsite today or take a seat in a construction office, what will you see? Workers using smartphones, tablets, and personal computers. What are they doing? Some may be documenting a snag on-site or filling in a daily report. Another may be reviewing a BIM model.
These tools have quickly become the standard—assisting with every stage of the asset lifecycle, from pre-construction to operation and maintenance.
Industry leaders have widely welcomed this move to mobile tech and embracing digital. According to the NBS Digital Construction Report 2021, approximately 1,000 built environment experts had largely positive opinions of digital technology and its efficacy.
Why is it critical? By embracing mobile tech, the construction industry can modernize and bring practices into the 21st century. That's right, no more dependence on pen and paper, drawings on A3 sheets, or walking the jobsite with a clipboard and a bundle of files.

Mobile Means

Better

Accessibility

for All
Finding the latest document, the most up-to-date design file, or that email with the specific bit of information you need is an age-old industry issue.
But with mobile technology, this issue is slowly improving.
Remember that a single construction project produces massive amounts of data and information. But in many cases, the data isn't accessible—it's held within a desktop labyrinth of folders, buried at the bottom of an email chain, or worse still, stored in a filing cabinet back in the office.
No more waiting for information to be printed and brought to the jobsite or running back to the office to check the specs on the desktop. Mobile tech allows stakeholders and workers alike, regardless of time or location, to access the information they need.
---
Real-Time Data Collection

in the Field
While information can now be accessed from anywhere—with the right tools—information can also be gathered from anywhere.
In the age of information, data is king. Whether you're an architect, engineer, construction superintendent, or project manager, data can help to improve collaboration, productivity, and efficiency from the back office to the jobsite. 
But gathering that data and putting it to work can be challenging.
With mobile technology, data can be shared bi-directionally and accessible in real-time.
Take the field, for example.
Field Management solutions enable businesses to manage their field operations effectively. These solutions are increasingly hosted online, focusing on mobile accessibility for field personnel. This means mobile tech workers can walk around the jobsite documenting site activities in real-time.
This real-time data can be communicated to other stakeholders and logged into the project's central system. Due to mobile and the advancements the tech has made, projects—their progress, their circumstances, and their updates—no longer rely on workers' memories; the tech captures everything you need to know and effectively does the hard work for you.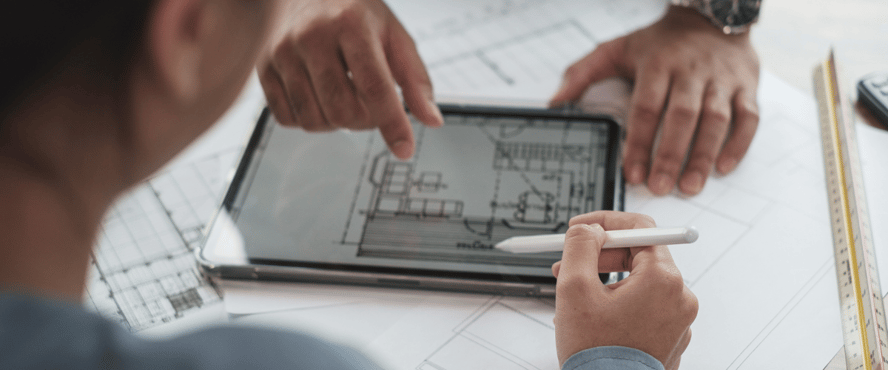 Better Accuracy, Less

Risk and Rework
According to an industry report by  KPMG, 78% of engineering and construction companies believe project risks are increasing. This is hardly surprising when you consider that, according to FMI, 96% of all data in the E&C industry goes unused.
Here, valuable information falls by the wayside, and inaccurate or old data can influence decisions. All of this leads to mistakes that can be timely and costly to fix.
With mobile technology powering information and data, accuracy is significantly increased.
According to the JBKnowledge 2021 ConTech Report, daily reporting (62%) and photos and videos (60%) are the top reasons companies use mobile devices in the field. Here, reports and images can be timestamped and GPS tagged improving their accuracy and leaving no space for ambiguity about when or where they were completed.
With the ability to gather and access data and information from anywhere, workers also no longer run the risk of working off old information or statistics. The latest information is available in a few simple clicks of a tablet, mobile phone, or laptop.
This has a knock-on effect regarding rework and risk. With up-to-date data at your fingertips, risk and rework are hugely reduced.
Want to learn more about how construction and mobile technology can improve your projects and boost productivity? Learn more now.

Asite Insights in your inbox.
Sign up for product news and our latest insights published monthly. It's a newsletter so hot, even global warming can't keep up.