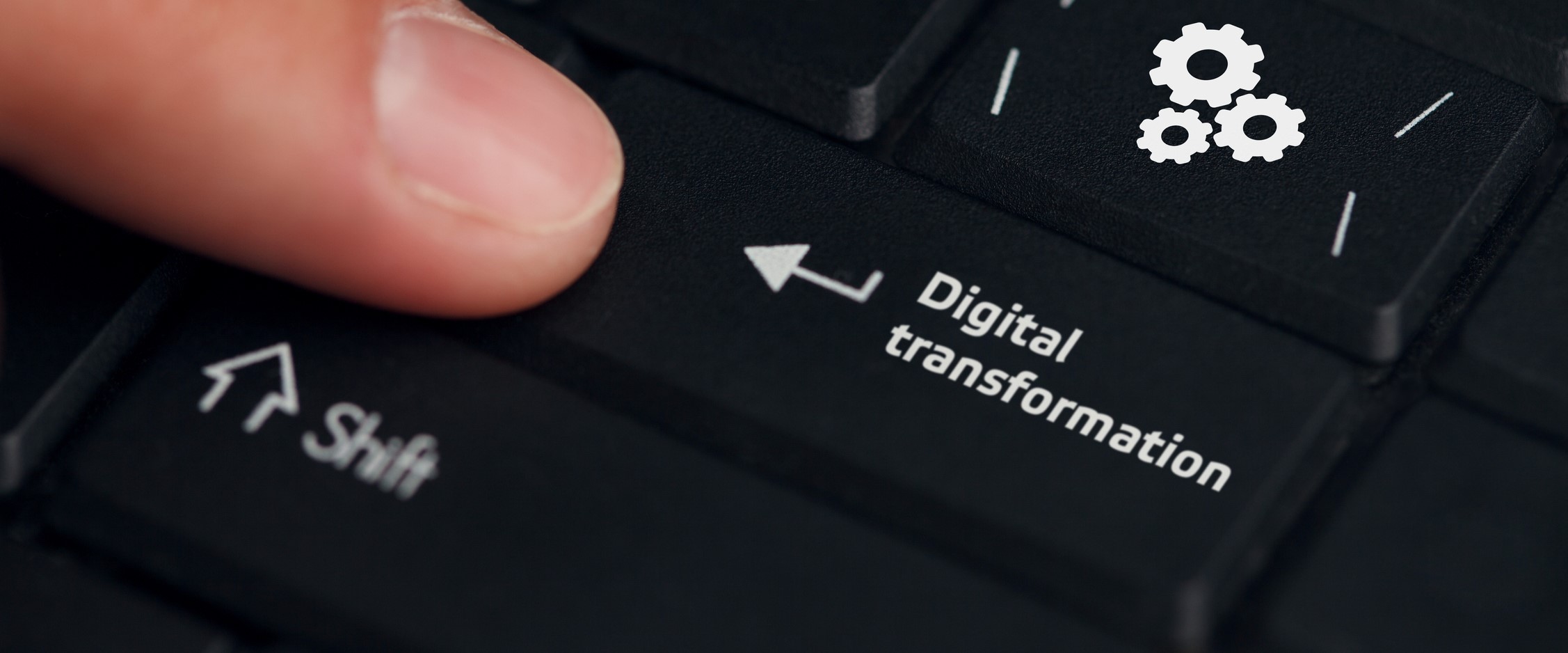 Industry 4.0 is a general term that refers to a range of emerging technologies that many believe mark the fourth industrial revolution. Underpinned by data and analytics, these new technologies are heavily focused on interconnectivity, automation and machine learning.
For the construction industry, they represent a world where seamless technology platforms will help improve productivity, promote flexible production capability, create high-value jobs, aid competitiveness and, ultimately, drive growth to support national economic success.1
However, for the digital transformation of the construction industry to be successful, we need to see adoption not just by large enterprises but in small and medium enterprises (SMEs), which make up a significant percentage of the industry.
---
The Impact of the SME
SMEs are businesses with revenues, assets, or numbers of employees that fall below a certain level, but these criteria often differ between countries and sometimes between industries. The most frequent upper limit designating an SME is 250 employees and a turnover that doesn't exceed EUR 50 million. 2
Despite their size, SMEs are a huge driver of economic growth across regions and create a large share of employment. For example, 98% of the construction chain in Europe is composed of SMEs and micro-enterprises. And, this number doesn't deviate significantly across regions.
When we consider the impact of the construction sector on global economies and the fact that SMEs make up the bulk of the sector, it quickly becomes clear that bolstering the uptake of digital technologies by SMEs is essential to economic competitiveness and prosperity.

Benefits of New Technologies for SMEs
As has already been stated, digital transformation will allow SMEs to enhance their competitiveness. By consolidating data and integrating systems across the value chain, organizations can optimize activities based on past performance, allowing for increased productivity.
The ability to turn data into tangible and actionable information could also help level the playing field with larger enterprises by driving down costs, minimizing risks, and delivering better quality outcomes. Ultimately, digital technologies allow SMEs to improve market intelligence and access global markets and knowledge networks at a relatively low cost. 3
Additionally, the establishment of an IT infrastructure that can support the continuous flow of information and updates between parties and project sites can improve operational efficiency. For example, the use of Internet of Things (IoT) devices and sensors can provide a view on the performance of distributed components within a connected system.
Tactical, practical, and value-driven digital adoption could see SMEs and, in turn, the wider construction industry transform.
Unfortunately, although SMEs are often considered more flexible than larger organizations, when we look at the use of digital technology in construction, it is clear that SMEs are being left behind.

Why are SMEs Getting Left Behind?
By virtue of their size, which offers them a level of flexibility, SMEs are generally better positioned to adapt to new developments. However, their size also means that they are also more constrained in terms of finances and resources.
Many organizations tend to trust the technologies that they are used to and are averse to new innovations and processes that require upfront investment, despite clear long-term value. For this reason, SMEs are often characterized by decreasing innovation activity, low rates of technological adoption, and decreasing efficiency. 4
In the UK, for instance, just 72% of SMEs claim to be on their digital transformation journey. What's more, 8% of SMEs, representing over 270,000 SMEs in the UK, are not planning to implement a digital transformation project at all. In this survey, the main challenges that SMEs felt they had to overcome included access to budget, poor connectivity, and lack of skill internally. 5
This sentiment is not unique to the UK. A wider European report found that not having the right skills in place to implement and benefit from the adoption of new technology is the second greatest overall barrier, with almost a third of respondents reporting it to be a very severe or major obstacle.
The third most reported obstacle was the low speed of internet connection, highlighting digital infrastructure as critical to enabling the wider adoption of technologies. Additionally, a quarter of SMEs perceive a lack of appropriate financing possibilities as a key barrier to digitalization in their company. 6

How Can we Work to Bring SMEs Along?
Owing to the dominance of SMEs in the construction space, addressing the above issues is imperative to advancing the digital transformation of the industry.
As stated by Asite CEO, Nathan Doughty, in the company's most recent report, "the integration of digital engineering technologies and processes is our industry's next great challenge and one we must meet together, ensuring no one gets left behind."
While it has already been established that SMEs are well-positioned to benefit from these shifts, there is some uncertainty among SMEs surrounding the gains and applicability of these digital tools to their existing business models and processes.
There are numerous programs and initiatives globally across industries to address this reluctance, promote innovation and provide funding, but underlying these barriers is a lack of knowledge and skills. And, with specific regard to the construction industry, a lack of sharing this knowledge.
To address this, the European Commission (EC) has proposed the creation of an ecosystem that contains SMEs and large companies in construction that work together on experimenting, testing, implementing, and combining digital technologies (e.g. digital twins, robotics, BIM, etc.)7
This collaborative knowledge platform would not only help share costs and technical knowledge but also address fragmentation and the lack of standardization and interoperability in the industry. Ultimately, digital transformation is not just about the technologies but creating an environment that will allow for their quick and effective deployment.
The EC's initiative is just a single example of how we can set the path towards a more collaborative industry based on knowledge-sharing and innovation. The importance of this has only been underscored by the pandemic, which has highlighted the interconnectedness of global economies and the need for digital transformation.
As cultures shift and SMEs become less conservative in their investment in digital technologies, we are likely to see the creation of more cross-regional programs and consortia to advance digitalization in the industry.
Take the Next Step

—Do

wnload Your Ultimate Digital Transformation Guide

Cloud-based solutions provide a great foundation for an organization's digital journey as they are often considered lower entry. This is mainly because they do not require additional IT infrastructure, which can often be a costly investment to an already tight budget. Asite's platform integrates seamlessly with your internal business processes, offering you flexibility and security. To find out more, you can speak to a member of the team or Book a Demo.
---
[1] The Manufacturer [2] OECD [3] OECD [4] European Commission BUILD UP Initiative [5] Bdaily News [6] European SME Survey 2019 [7] European Commission BUILD UP Initiative
Asite Insights in your inbox.
Sign up for product news and our latest insights published monthly. It's a newsletter so hot, even global warming can't keep up.