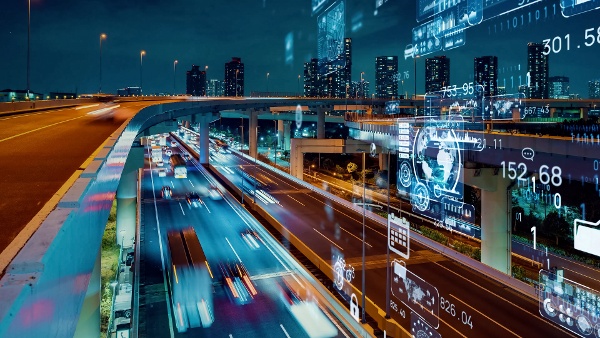 The $1.2 Trillion Infrastructure Investment and Jobs Act (IIJA) allocates a once-in-a-generation amount of funds for infrastructure investment in the United States. It also attributes $100 million to digital transformation within the construction industry.
This new funding stream is available to asset owners for projects that embrace construction technology on projects. Language within the legislation emphasizes accelerating "state adoption of advanced digital construction management systems applied throughout the design, engineering, construction, and operations phases of a construction project."
Construction technology can include drones, wearables, project management systems, MR (mixed reality) and AR (augmented reality), automation, BIM (building information modeling), and more.
---
Closing the Digital Gap
By allocating funds to encourage digital transformation, the U.S. government is acknowledging a critical need for digital transformation within the construction industry. It believes encouraging digital transformation within the construction industry will translate into more efficient, collaborative, and safer construction projects—not only on IIJA projects but also on future projects.
Their belief is that contractors and asset owners will realize the benefits of digital project delivery. Thus, they will continue using new technologies—even when there's no government funding.
Also, the IIJA directs the Federal Transportation Authority (FTA) "to establish an Advanced Digital Construction Management Systems program to promote, implement, deploy, demonstrate, showcase, support, and document the application of advanced digital construction management systems, practices, performance, and benefits."
The money will be disbursed over five years in $20 million-per-year increments. It will most likely flow through state governments to the contractors. Some of the funds can be used to train employees on digital systems being used on projects that meet the construction technology mandates set forth by the legislation.
The Federal Highway Administration (FHWA) is encouraging the term "digital project delivery" to describe this next generation of construction.
What exactly is the U.S. Government offering the construction industry? Not only a large and stable work pipeline, but also the opportunity to transition to digital systems. This way both sides can realize the benefits that digital construction provides—increased productivity, decreased project costs, better schedule adherence, safety, and especially data sharing.
The one caveat is that this money is available only to companies willing to retire old ways and adopt new systems.
In essence, the government is asking the construction industry to up its game.

States & Agencies Drive Paperless Digital Delivery
Some state governments and agencies have already begun implementing digital construction.
For example, the Utah Dept. of Transportation (UDOT) is using a digital delivery approach during the design and bidding, which has reportedly drawn praise from contractors. In these cases, contractors don't prepare a typical bid. Instead, they submit a 3D model and the digital model becomes the contract.
Working from UDOT's own internally developed standards, the department creates a design file, which contractors download into their design software and then create a 3D model based on those files.
UDOT says contractors are submitting their models quite early—within three days of the nearly-30-day-long advertising period. Furthermore, the department reports contractors who submitted bids using this new method regularly came in 20-30% lower than the estimates of the state engineer.
However, contractors who didn't use this new method for bid submittal were only 4% to 5% lower than that estimate.
---
Contractors Step Up to the Digital Challenge
Clearly, contractors can step up to the plate. They can even lead the way as this next example demonstrates. On one project put out by the Minnesota Department of Transportation (MnDOT), the contractor—WSB—chose to create a digital twin of the project, which was viewable on an internet browser, so all key stakeholders could easily review changes and progress.
The project—the TH 169 highway interchange realignment in Elk River, Minnesota—included converting five at-grade intersections to highway interchanges and relocating some utilities. Although the corridor is only three miles long, it contains more than 60 miles of utilities, so there's a lot more work than it may seem.
WSB located the utilities significantly ahead of schedule, putting their locations into the digital twin. This allowed for utility relocation and land allocation to begin earlier in the construction process.
Not only did WSB employ a 3D model for finding and communicating design clashes, but they used a 4D model—the fourth D being time—to show the MnDOT lane closures, as well as to help itself with equipment staging.
According to WSB, one of the prime reasons for using a digital twin was to validate how much money they were saving the MnDOT. It's the first fully 3D project overseen by MnDOT, and the department is very happy with the results and process.

Overcoming Digital Transformation Headwinds
As we've seen, contractors can be technology leaders. Why do so many choose not to do so when the benefits are easy to realize?
According to a McKinsey global survey, "digital transformation can result in cost reductions in the range of 4% to 6% and productivity gains of about 15% for construction companies."
According to PWC (Pricewaterhouse Coopers), 77% of high-performing projects use project management software, even though 44% of project managers do not believe in the use of software to manage projects."
Furthermore, even when contractors pursue digital transformation, their efforts are often delayed due to the lack of people. According to JB Knowledge, "35.2% of construction firms state lack of staff to support the technology as the primary limiting factor to adopting new technology."
However, if the digital transformation requirements legislated by the IIJA do serve as a catalyst to speed up digital transformation within the construction industry, the changes will be radical.
Another digital transformation bonus: the industry will become more attractive to a younger, tech-savvy workforce. Infrastructure projects will be built more effectively and efficiently and delivered more closely aligned to project budgets and schedules.
Perhaps the biggest plus is that information sharing through cloud-based solutions will become ubiquitous between contractors and state agencies.
Ready to discover how tech tools can help you deliver projects on-time and on-budget? Find out how Asite can help here. 
Nathan Medcalf
Nathan Medcalf writes about technology, heavy equipment, and construction for numerous clients and has been published in more than 30 trade publications since 2006.
Asite Insights in your inbox.
Sign up for product news and our latest insights published monthly. It's a newsletter so hot, even global warming can't keep up.