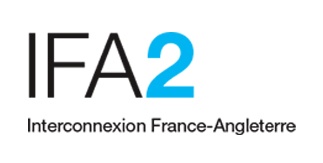 Asite's Adoddle was selected as the premiere CDE tool for the development of the extensive IFA2 Projects that sees National Grid and RTE in participation for improvements on France's and UK's electrical interconnecting systems.
About IFA2 Project, National Grid & RTE
National Grid and RTE are the UK's major gas and electricity infrastructure managing company and France's Transmission System Operator, respectively. National Grid and RTE have previously collaborated on the original IFA1 project commissioned in 1986, which established the first interconnecting cable between the two countries. IFA2 seeks to realise a second high voltage cable link between France and the UK to improve the transmission systems between the
two countries. This would allow an export & import capability of 1000MW of power bringing benefits to both for UK and Europe such as:
Reduced cost of electricity for homes and businesses in Great Britain

Increased security of electricity supplies for both countries

Opportunities for shared use of renewable energy – helping both countries to meet domestic and international renewable and climate change targets
Project Overview:
Being that IFA2 is such an intricate Project, it requires a robust collaborative tool that could ensure consistency in document control and project information processes.
Adoddle has been able to fill this void by allowing all project participants the means to access, share, and review documentation in the most expedient and collaborative manner. Using a collaborative tool helps in avoiding poor version control, unnecessary retention of documents in the mailbox, and the inability to find and share documents.
Basic tool requirements included:
Access for internal and external users including consultants and contractors

Customisable permissions and access setup

Support multiple and numerous concurrent users

Quick access to documentation

Version control

Manage multiple format types including drawing files (CAD, model files etc.)

Clear filing structure to aid storage and retrieval of documents

Partitioning of Project specific and Programme-wide documentation

Minimise holding documents in several different tools/databases

Unambiguous upload process and identified training and support for staff

Clear fee/cost structure for ongoing use
All of these requirements are found in Asite's Adoddle.
About Asite:
Asite's cloud technology gives everyone access to key information online. It allows for increased collaboration and fewer mistakes, delivering huge time and cost savings. Asite's Adoddle CDE platf
orm allows firms to store and manage all project data in one central and secure repository. It enables customers to fully configure the structure of their content with highly controlled access and rich workflows.
The Adoddle platform is used worldwide by leading architecture, engineering and construction firms, as well as property owners to manage their largest and most demanding capital investment programs. Recently, Asite has expanded in providing services for the Retail industry and the Public Sector.
Asite was founded in 2001 and is headquartered in London's Tech Cit
y in the UK, with North American operations based in New York, and regional offices in Australia, India and South Africa.
For more information, please visit: www.asite.com
Asite Insights in your inbox.
Sign up for product news and our latest insights published monthly. It's a newsletter so hot, even global warming can't keep up.