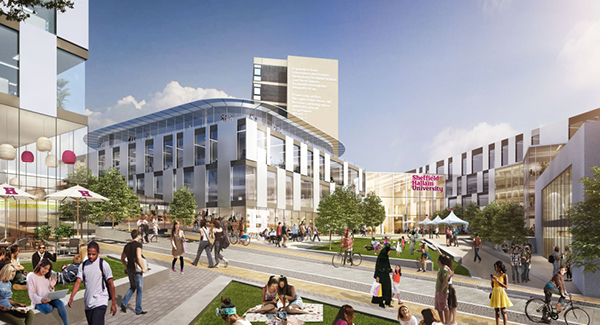 Students will benefit from new buildings, green spaces and general improvement works upon completion of the Campus Masterplan
---
Sheffield, United Kingdom (May 2020) – Asite has been chosen as the Common Data Environment (CDE) solution for Sheffield Hallam University's development project to improve their estate.
In its bid to become the world's leading applied university, Sheffield Hallam University has unveiled a 20-year masterplan to transform its campus and Asite has been chosen as the CDE provider for the initial phase of works.
This initial phase will be delivered over the next five years and will include new buildings for the Business School and social sciences, refurbishing the Students' Union building known as The HUBS, creating a University Green and improving the current estate.
This multi-year contract will see Asite support the regeneration and development of the university and wider region.
Rob Clifton, Asite SVP for the UK and Europe, said:

"Asite has always prided itself on its facilitative relationship with universities and higher education institutions in the UK and on supporting the development of a strong educational infrastructure, both in terms of the built environment and resources.

The regeneration project at Sheffield Hallam University presents a significant opportunity for the university to enhance its presence and position itself as a leading international institution.

As Asite move to become the leading integrated supply chain solution for infrastructure projects around the world, we are excited to be a part of such a bold redevelopment mission."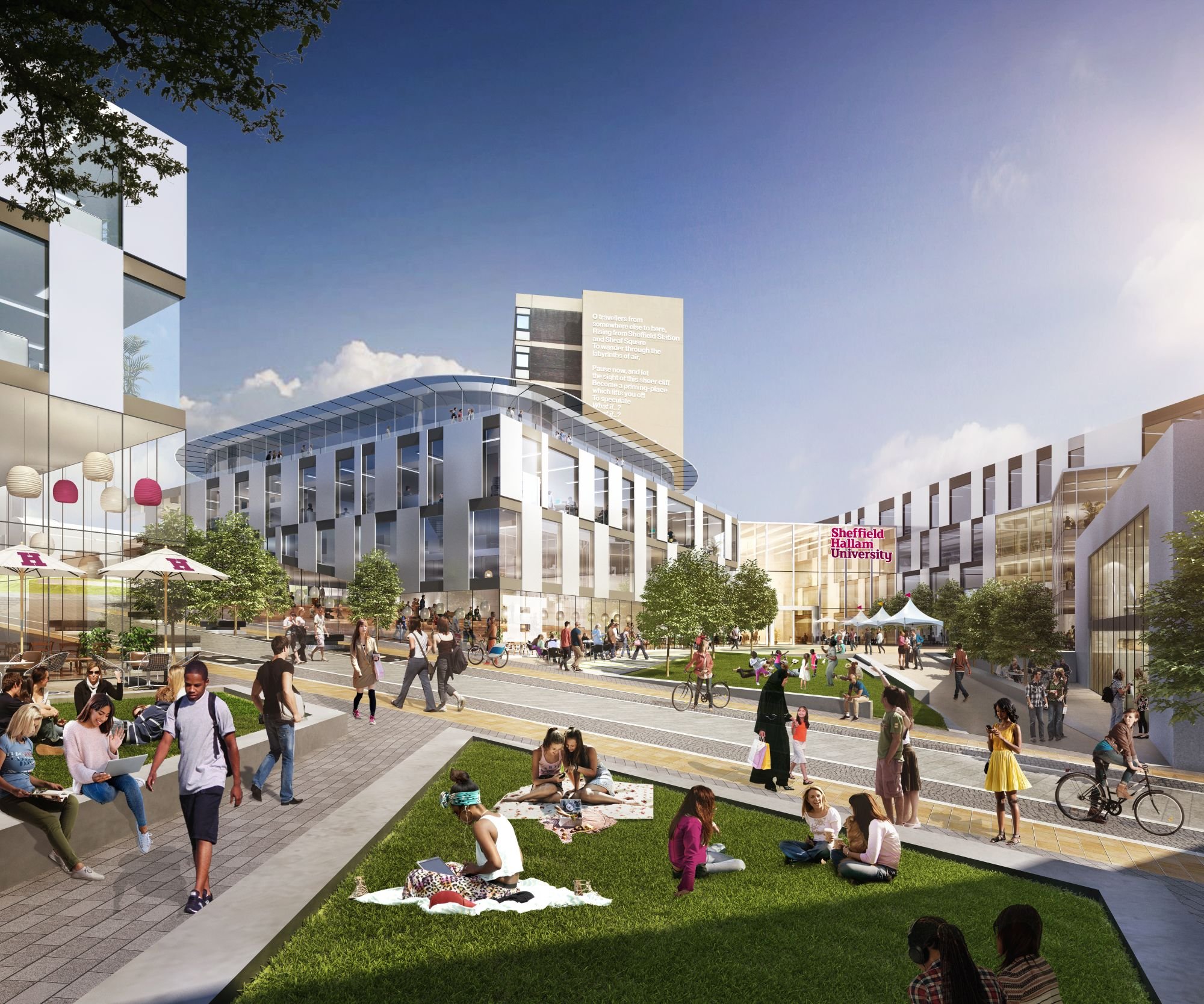 Asite's platform will allow the estate to store and manage its data and project management information in a centralized repository. It also supports protocol standardization across project teams and throughout the lifecycle, and will allow for enhanced privacy and visibility of records at role, distribution group and organization level.
Sheffield Hallam University will implement the platform across their projects at RIBA Stage 0-7 which will enhance document, workflow and information management best practices, and ensure compliancy with international BIM standards - ISO 19650 - published last year.
---
Asite's vision is to connect people and help the world build better.
Asite's open construction platform enables organizations working on capital projects to come together, plan, design, and build with seamless information sharing across the entire supply chain.
Asite's comprehensive range of solutions connect dispersed teams across the lifecycle of capital assets, enabling them to build better and build resilience. With Asite, capital project owners stay at the forefront of innovation, maintaining a golden thread of information throughout a project to facilitate the creation of digital twins.
Asite is headquartered in London's Tech City with regional offices in New York, Houston, Dubai, Riyadh, Sydney, Hong Kong, and Ahmedabad.
For more information about Asite, please contact sales@asite.com
About Sheffield Hallam University
Sheffield Hallam University is a public research university located in South Yorkshire. One of the UK's largest universities in terms of people, Sheffield Hallam University is home to the Hertha Ayrton STEM Center – a regional hub of excellence for science, technology, engineering, and math. As well as the center – which boasts galleries, collaborative spaces, and social learning and provides access from the train station – the development includes a cutting-edge chemistry lab and modern new engineering provision.
In 2020, the University was awarded The Times and Sunday Times University of the Year award for teaching quality, and the innovative work produced at the university has led to ground-breaking research in business, engineering, sport, and healthcare.
Project Gallery:
Asite Insights in your inbox.
Sign up for product news and our latest insights published monthly. It's a newsletter so hot, even global warming can't keep up.