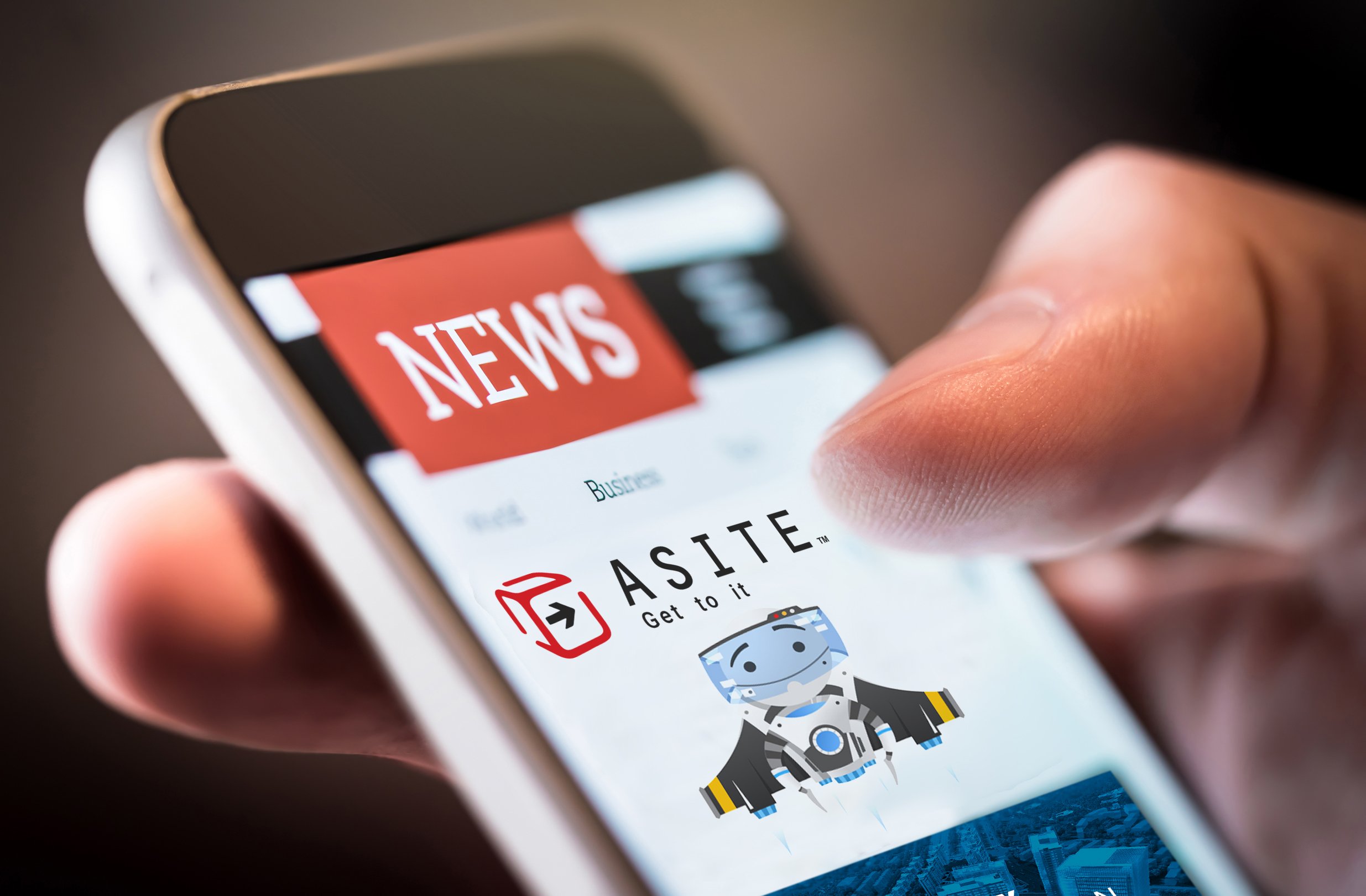 Canary Wharf Contractors Limited has signed a five-year enterprise agreement with Asite Solutions Limited to use its award winning collaborative Software as a Service (cSaaS). The deal sees Canary Wharf Contractors replace its legacy project extranet software with Asite's pure Software as a Service model.
Asite's cSaaS platform provides Canary Wharf Contractors Ltd with a single integrated data management solution for all aspects of the building process. Canary Wharf staff will use Asite AppBuilder to build applications specific to their business needs and roll them out to their design and construction teams within Asite's cSaaS platform.
Asite cSaaS brings the following competitive advantage to Canary Wharf:
State-of-the-art cloud-based global data centres
Unparalleled compliance with UK, EU, and US governmental security requirements
Storing and controlling all documents
Mobile Access via Asite cMOB
Site Management
Submittals
Automating key contract administration tasks
Offline working and enterprise systems connectors via Asite Navigator
Configurable workflow management
AppBuilder – building new Applications with no coding experience
The ability to easily report across the breadth of the service
Cormac MacCrann, Executive Director of Canary Wharf Contractors, commented "I believe that Asite cSaaS gives us the platform we need to further improve our effectiveness in managing our information systems " .
Tony Ryan, CEO of Asite commented "It was clear from the outset of our discussions with CWC that they were seeking a future looking technology, with a pure SaaS model, together with the flexibility to deliver it to their supply chain in their own way. Asite enables each and every member of the supply chain the flexibility to interact with it, in their own way."
About Canary Wharf Contractors
Canary Wharf Contractors is the UK's foremost exponent of tall building design and construction. Since 1990 CWC has built 14 million square feet of office space across 24 towers, 2 million square feet of infrastructure including five bridges and 6 kilometers of roads, as well as rail stations, retail malls, conference and performance venues, and 30 acres of landscaped parks, squares, roads and promenades in Central London.
For more information about Canary Wharf Contractors, please call +44 (0) 20 7537 5200 or send an email to: enquiries@cwcontractors.com
About Asite
Asite delivers a collaborative Software as a Service platform for project management, procurement and sourcing for use by companies at any point in the supply chain. Asite's cSaaS platform is fully managed and hosted by us - enabling our customers and all of their users to manage and streamline these processes more efficiently and for less. We enable our clients to source their supply chains, collaborate with them around sophisticated model files and procure from the appropriate suppliers all on-line and on-demand.
For more information about Asite, please call +44 (0) 207 749 7880 or send an email to: marketing@asite.com.
Asite Insights in your inbox.
Sign up for product news and our latest insights published monthly. It's a newsletter so hot, even global warming can't keep up.