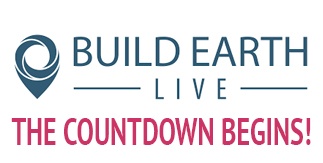 Asite announces that the Dubai Future Foundation has agreed to host the Build Earth Live competition organized and created by Asite. Sponsors include Hyperloop One, Dubai's Road and Transport Authority, and global design and BIM software developer Vectorworks, Inc. Tony Ryan, Asite CEO, commented "This is the tipping point which will bring Build Earth Live to life."
Nathan Doughty, Group COO of Asite added, "We are delighted that the UAE is hosting the Build Earth Live contest. Through this partnership, we are looking forward to bringing innovative designs to further develop the infrastructure and find realistic future solutions, especially in the transportation sector. This is a particularly exciting Build Earth Live event because the winners may well see their design implemented as part of the world's first commercial Hyperloop."
The 48-hour virtual Building Information Modelling (BIM) event begins on September 26, 2016 at noon GST and closes on Wednesday, September 28, 2016 at noon GST. Teams made up of professionals in the AEC (Architecture, Engineering and Construction) industries will be challenged to collaborate using BIM technology to virtually design Hyperloop terminuses linking Dubai and Fujairah.
"This contest is a great opportunity to explore innovation ideas in the smart transportation sector. Said His Excellency Mohammed Abdullah Al Gergawi, vice chairman of the Board of Trustees and managing director of Dubai Future Foundation"
Additionally, this is the first Build Earth live edition where the winning designs have the chance to actually be built, as the United Arab Emirate (UAE) government is planning to build Hyperloop infrastructure in the near future. If built, the travel time between Dubai and Fujairah would be reduced to less than 10 minutes.
Hyperloop is a system that integrates a low-pressure pipe linking two stations enabling passenger capsules within the pipe to travel at high speeds of up to 1200 km per hour. The technology is capable of reducing the time required for travel between New York and Beijing to just two hours. Experts say that the cost of building a single Hyperloop tube will cost just 10% of the cost of building conventional high speed trains.
"The Build Earth Live competition has reached a new level this year with the possibility that the winning project will be built, and we're incredibly honored to be the headline sponsor," said Jeremy Powell, product marketing director at Vectorworks. "We can't wait to see what teams come up with when designing for Hyperloop technology."
Prior to the competition, the organizers will release a high-level design brief to all potential participants, followed by full details of the event and the introduction of the final projects. The winners will be selected by a committee of global experts who will judge the projects.
Hyperloop One is excited to be on board as the premier sponsor of the Build Earth Live contest for the Dubai Future Foundation," said Peter Diamandis, CEO, XPrize Foundation/Founding Board Member, Hyperloop One. "Dubai has been a leader in working to shape the future of transportation and this event presents an incredible opportunity to work with the best and brightest minds to come up with solutions that will benefit not only the region, but the entire world."
Commenting on the event, His Excellency Mohammed Abdullah Al Gergawi, vice chairman of the Board of Trustees and managing director of Dubai Future Foundation said, "Dubai is hosting this global event as part of the vision of His Highness Sheikh Mohammed bin Rashid Al Maktoum, vice president and Prime Minister of the UAE and Ruler of Dubai, to make the UAE and Dubai a global platform for innovative minds to come together to create futuristic solutions on issues of relevance to humanity. This contest is a great opportunity to explore innovation ideas in the smart transportation sector."
HE Al Gergawi pointed out that development of future transportation solutions will effectively change the way people handle their daily tasks, and the way they work and commute, especially considering that the world is witnessing a technical revolution involving 3D printing, self-driving vehicles and robotics. "This will eventually lead to massive global economic growth, and we aim to keep pace with the rapid developments by focusing on smart application of services and innovation in all fields," added HE Al Gergawi.
HE Mattar Al Tayer, director general and chairman of the Board of Directors of Roads and Transport Authority (RTA), and member of the Board of Trustees of Dubai Future Foundation, explained that RTA's vision and strategic plans are aligned to the overall objectives of the government, and seek to contribute to the provision of innovative services that enhance the status of Dubai as a pioneer in providing futuristic solutions for all sectors. Smart systems will revolutionize Dubai's transportation sector, he added.
HE Al Tayer noted that Dubai Autonomous Transportation Strategy aims to convert 25% of the total commuting trips to autonomous mode (driverless) as one of the world's most important initiatives, turning Dubai into a global laboratory for next generation technologies in the field of transportation. He also pointed that as part of Dubai's strategy to shift to autonomous transportation, RTA has recently begun trial runs of the first driverless smart vehicle that accommodates up to 10 passengers. The RTA is also currently working on plans to implement Dubai Autonomous Transportation Strategy.
Saif Al Aleeli, CEO of Dubai Future Foundation said, "Hyperloop is now a major topic of study and research to find effective ways of implementing technology in line with the global trends of innovation, as well as the vision of Dubai Future Foundation as part of Dubai's Future Cities program which has smart transportation as a key pillar of the program.
Al Aleeli noted that hosting of experts as part of the competition will contribute to innovation in the transportation sector, and strengthen partnerships and investments in the field.
Dubai Future Foundation is a leading independent research organization that will play a pivotal role in shaping the future of Dubai in light of the Dubai Future Agenda adopted by His Highness Sheikh Mohammed bin Rashid Al Maktoum. The Dubai Future Agenda will enhance the future of all strategic sectors of the country through the launch of initiatives and strategies such as the autonomous transportation strategy launched recently as a joint venture between the Dubai Future Foundation and the RTA.
The Agenda seeks to support and enhance the impact of the future sectors on the national economy through the launch of several initiatives and strategies for the future such as the recent Dubai Autonomous Transportation Strategy, which is a joint venture between the Dubai Future Foundation and the RTA, which aims to transform 25% of the total transportation in Dubai to autonomous mode by 2030.
About Build Earth Live
Station design for a super-speed Hyperloop will be the latest event challenge in the annual Build Earth Live series. A competition created by Asite with headline sponsorship from global design software developer Vectorworks, Inc., and Premier Industry sponsorship from Hyperloop One, this 48hr global collaborative competition will showcase how new technology is revolutionising construction.
Design teams from around the world are invited to join in worldwide collaborative working by using building information modelling (BIM). The Hyperloop event, created by Asite, will focus on the design of station terminuses within the context of the two great global cities; Dubai and Fujairah.
This is the eighth collaborative BIM competition hosted by Build Earth Live to raise awareness of cloud-based working, international developments in interoperability and public access to the design process. The team-based competition will take place over 48 hours, allowing contributions and collaborations from around the world during and after working hours.
Prior to the competition, organisers will release a high-level design brief to all potential participants – followed by the release of full details before the event starts. Teams are free to exploit any interoperable technology and to update a public collaboration site. Visitors can observe and comment on the collaborative process.
The event will conclude with presentations to the press and awards announced by an expert panel. Award winners are recognized as leaders in their field and masters of collaborative technologies. For sponsorship and partner opportunities, please contact; marketing@asite.com.
About Asite
Asite's cloud technology gives everyone involved in construction projects access to key information online. It allows for increased collaboration, fewer mistakes, reduced rework, and time and cost savings. Asite's Adoddle platform allows firms to store and manage all project data in one central and secure repository. It also enables customers to fully customize the structure of their content with highly controlled access and rich configurable workflows to allow project controls. The Adoddle platform is used by leading architecture, engineering and construction firms, as well as property owners world-wide to manage their largest and most demanding capital investment programs.
Adoddle helps people manage their projects and supply chains collaboratively, accessing the information they need, when and where they need it. It enables AEC companies to measure and track capital projects and asset operations.
Asite was founded in 2001 and is head quartered in London's Tech City in the UK, with North American operations based in New York, and regional offices in Australia, India and South Africa. For more information, please visit http://www.asite.com or https://www.youtube.com/watch?v=5_uYAJvb2rk.
This is the eighth "Build Earth Live" event in the series founded by Asite to promote collaborative working in the AEC community. So we are calling out to all you collaborative BIM gurus! Whether you are a BIM novice, BIM expert, or simply an observer, please sign up and take part in our Global Build Earth Live events here:http://www.buildearthlive.com/. September 26th-28th 2016
About Hyperloop One
Hyperloop One is reinventing transportation by developing the world's first Hyperloop, an elegant, integrated structure to move passengers and cargo between two points immediately, safely, efficiently, and sustainably. Our team has the world's leading experts in engineering, technology and transport project delivery, working in tandem with global partners and investors to make Hyperloop a reality, now. For more information, please visit https://hyperloop-one.com/.
About Vectorworks, Inc.
Vectorworks, Inc. is a global design and BIM software developer serving over 650,000 professionals in the architecture, landscape and entertainment industries. Since 1985, we've been committed to helping designers capture inspiration, nurture innovation, communicate effectively and bring their visions to life. With our cross-platform software, designers can build data-rich, visual models without sacrificing the design process, while collaborating efficiently throughout the project life-cycle. Headquartered in Columbia, Maryland, Vectorworks is a part of the Nemetschek Group. Learn how we empower designers to create experiences that transform the world at vectorworks.net.
Asite Insights in your inbox.
Sign up for product news and our latest insights published monthly. It's a newsletter so hot, even global warming can't keep up.